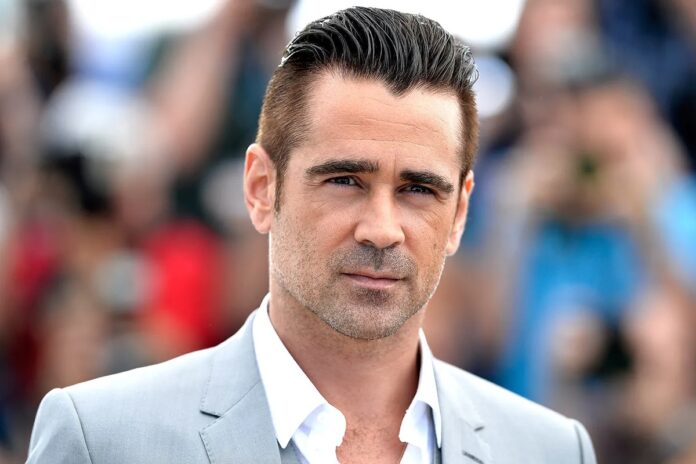 Colin Farrell is back alongside Brendan Gleeson in cinemas this month as The Banshees of Inisherin earns rave reviews with both Irish stars putting in Oscar contention performances.
Made by the same team behind In Bruges, it's a tour de force of a movie and an Oscar win for Farrell really could take his career to the next level. Not that it needs it. The 46-year-old has starred in some fantastic films over recent years but always managed to keep a relatively low profile too.
Which begs the question, what exactly do we know about him? Here are five little-known facts you may not know about the Hollywood star…
It could have been Irish boyband fame
Ireland was awash with Irish boy bands in the 1990s and there were few as big as Boyzone. The band was put together in 1993 and led by Ronan Keating went on to have over 20 hit singles. However, it could have been a different lineup and one that involved Colin Farrell if it wasn't for a "shocking" performance of Careless Whisper.
Seen out dancing in a nightclub, wearing leather pants and a rubber shirt, Farrell was approached to audition. It didn't go well though and we never got to see him blast out Love Me For A Reason on Top of the Pops.
He's had his battles with addiction
Farrell has been sober since 2006 after spending much of his life prior "fairly drunk or high". After filming Miami Vice, Farrell decided enough was enough and it was time to get his life back on track, checking into alcohol rehab and giving up the booze and drugs for good.
He admits he was "one of the lucky ones" to come out of the other side of it, and he's been sober ever since that first stint in rehab. And we've certainly seen some incredible performances since.
In fact, some say he's the best of his generation
It's high praise indeed, particularly when you think of the major names that are part of the same generation. But "best of his generation" was the term used to describe Farrell by none other than Al Pacino.
The Scarface actor has always been a role model for Farrell and they were able to work together in the 2003 film The Recruit, with high praise coming off the back of the scenes they shot together.
He originally wanted to be a soccer star
It isn't just music the In Bruges star has had ambitions for, with Farrell wanting to be a soccer player when he grew up, just like many young boys and girls around the world. It was in his blood too. Both his uncle and father played for Shamrock Rovers when he was growing up in Dublin.
His first big acting role came in a soap opera
Like many Hollywood movie stars, such as Margot Robbie, George Clooney, Julianne Moore, and many more, his major break came in a soap opera. Starring in 18 episodes of Ballykissangel in 1998 he said that being cast in the soap was "one of the f***ing greatest things that ever happened" to him.