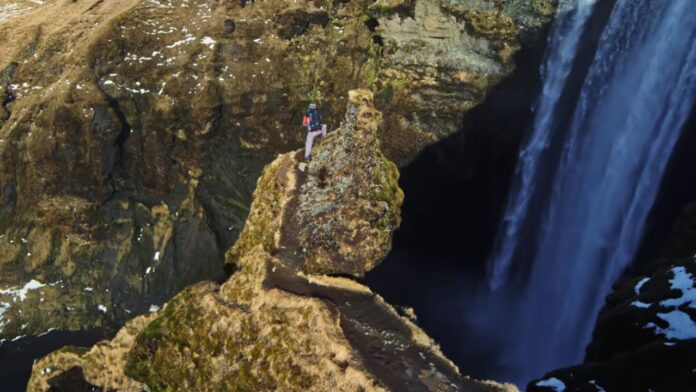 While every country has unique charms, certain destinations stand out for their exceptionally friendly locals who give visitors warm, welcoming experiences. Here are 20 nations renowned globally for their hospitable populations and cultures.
Iceland – Joyful Island Nation of Striking Landscapes

Icelanders have a reputation for openness and kindness rooted in the country's small village heritage where community prevails. They readily assist confused tourists with smiles and chat amiably with newcomers. Iceland's creative spirit shines through its cheerful people.
Japan – World-Renowned Politeness and Safety
With low crime rates, Japan is one of the safest countries globally. Politeness and modesty are ingrained within the culture, making locals naturally courteous and respectful. Visitors flock not only for the distinctive cuisine and scenery but also the sincerity conveyed through daily interactions.
Ireland – Quintessential Irish Hospitality
The Irish are famed for their warm, gregarious nature. Their congenial pub culture immediately envelops visitors into the communal merriment through pints, music, and humorous banter. Generosity comes easily to the Irish, spreading infectious cheer.
New Zealand – Laidback Locals and Breathtaking Landscapes
New Zealanders' relaxed warmth pairs perfectly with the country's awe-inspiring vistas. Kiwis give off an easygoing vibe while ensuring tourists feel cared for. No wonder New Zealand perennially tops quality of life surveys.
Mexico – Vibrant Culture and Beaming Smiles
Mexico's long, rich history manifests in a vibrant culture known for joy and openness. Mexicans readily lend a hand to visitors, enhancing the experience through recommendations or invitations to join festivities. Their enthusiasm for life shines through.
Austria – Picturesque Beauty and Gemütlichkeit
Austria scores highly on happiness ratings, reflected in the population's amiability. Locals eagerly share the country's breathtaking Alpine settings and historical elegance. Pairing scenery with warmth, Austria emits a cozy gemütlichkeit vibe.
Taiwan – Remarkable Civility and Heartfelt Hospitality
Despite dense cities, Taiwanese exude genuine graciousness and eagerness to help foreigners. Night markets pulsate with communal energy as locals delightedly showcase their dynamic culture. Taiwan's civic-mindedness inspires outstanding hospitality.
Thailand – World Renowned as the Land of Smiles
Thai people uphold their "Land of Smiles" distinction through small acts of kindness. Taking joy in bringing smiles to visitors comes naturally. Even solo travelers find Thailand easy to navigate thanks to the population's affability.
Oman – Ancient Outpost of Arabic Hospitality
Oman's eclectic cultural mix produces remarkable hospitality in this safe Middle Eastern nation. Locals embrace sharing their country's rich heritage and sights with open-minded travelers seeking authentic discoveries.
Vietnam – Quintessential Southeast Asian Warmth
Vietnamese eagerly fold visitors into the communal culture, expressed through happy gatherings over meals or tea. Making tourists feel cared for brings locals joy and proudly spotlights Vietnam's uniqueness. Their sincerity disarms.
Scotland – Majestic Landscapes and Warm Crowds
Scots complement the country's stunning highland vistas and architectural masterpieces with equal measures of joviality and generosity. Pub crowds envelop newcomers with ease, spreading lively cheer. Scottish hospitality is as integral as bagpipes and kilts.
Finland – Topping Global Happiness Rankings
As one of the world's happiest countries, Finland overflows with sincere warmth and vibrancy. Finns exude authenticity and openness, making connections relaxed and natural. Their inherent cheeriness adds magic to Finland's majestic forests and lakes.
Costa Rica – Exuberant "Pura Vida" Culture
The Costa Rican ethos of "pura vida" – living life to the fullest – manifests in widespread vivacity and hospitality. Ticos love drawing visitors into the communal spirit with impromptu gatherings and enthusiastic recommendations.
Senegal – Quintessential West African Hospitality
Known for outgoing friendliness, Senegalese locals frequently invite tourists to share in cultural celebrations through meals, dances, or other immersive experiences. Generous hospitality prevails.
Portugal – Smiles, Generosity and Beauty
Portugal's sublime food, beaches and towns meet their equal in the population's disposition. Portuguese relish beaming smiles, casual chats and earnest assistance for visitors. Their joy of life is contagious.
Denmark – Happiness and Hygge Hospitality
Denmark pioneered the global hygge trend focused on cozy contentment and simpler living. This genial approach combines with inherent cheerfulness to make Danes wonderfully welcoming. They excel at gracious hosting.
Cambodia – Joy and Generosity Amid Temples
Cambodians humbly exude genuine care and interest for visitors. Intimate gatherings offer glimpses into their fascinating heritage. Locals prioritize forging heartfelt connections with foreigners.
Sweden – Harmonious Lagom Lifestyle
Swedes sustain social harmony through the lagom concept of balance, equality and contentment. Their tolerant outlook produces consistent warmth and eagerness to connect. Swedish Christmas traditions radiate hygge hospitality.
Morocco – Markets Bursting with Energy
Moroccans embrace guests with outstanding hospitality at every turn. Medina markets burst with cheerful communal energy. Generous invitations into homes for tea provide memorable cultural connections.
Canada – sweeping scenic beauty paired with friendliness
Canada's magnificent natural beauty finds its equal in the population's congeniality. Canadians apologize profusely if unable to help. Their inherent thoughtfulness ensures locals are perennially pleasant and approachable.
Wherever you encounter bustling markets, lively pubs and eateries, or casual smiles, you've found a welcoming country. The world fortunately teems with hospitable places and peoples keeping traditions of hospitality thriving.