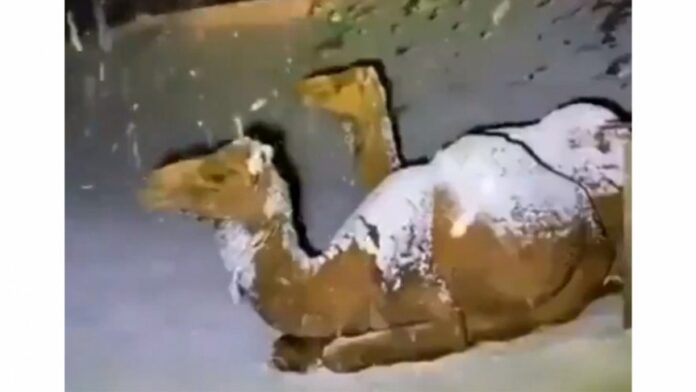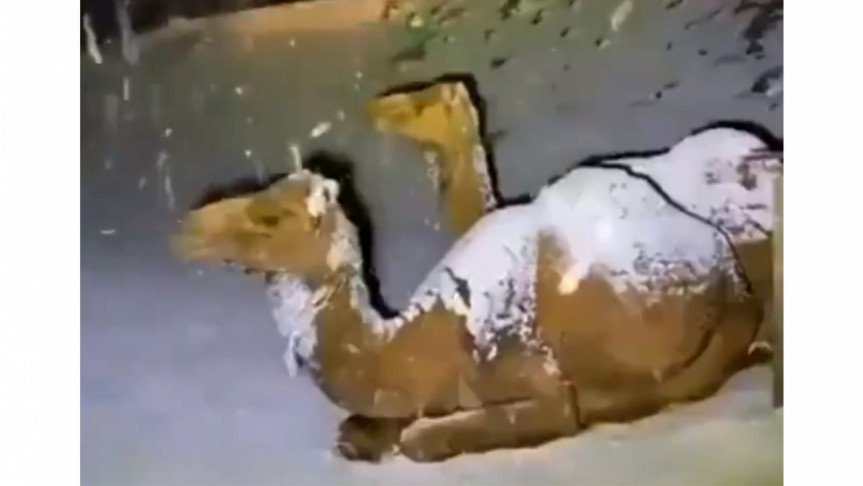 Snow and blizzards are blowing in the Tabuk region of Saudi Arabia. The desert region has been witnessing high temperature for a few years. Everyone is shocked by the rarest incident of snowfall in one of the hottest parts of the world.
No one dares to leave the room in the cold. Many are also going out to take pictures of the snowfall.
It's cold after sunset in winter. But incidents like snowfall are quite rare. So an alert has been issued by the government. They are spreading this message even on social media.
Meanwhile, a video that went viral on social media showed a group of camels sitting on the streets of the snow-covered desert region, reports Khaleej Times.
On the other hand, a crowd of tourists from far and wide is seen gathering there to witness such a rare moment. The eye-catching pictures taken by them have also gone viral on social media.
Earlier, pictures of snowfall in the Sahara desert had spread to the netizens. Fifty years later, after the world's largest desert was covered with ice sheets, pictures of the scene also went viral on social media.