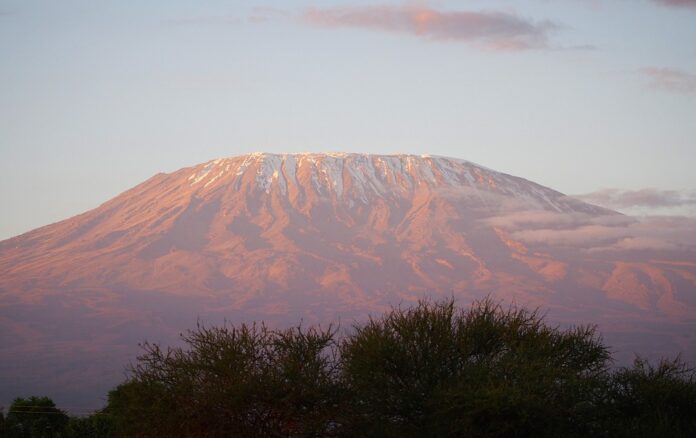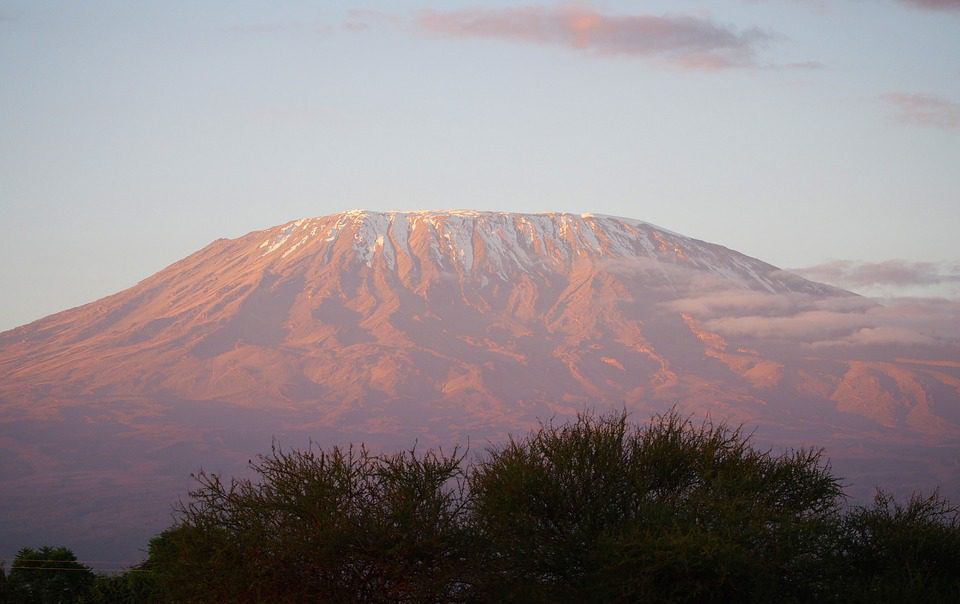 Mount Kilimanjaro is surrounded by legends, and many are the mountaineers who each season are ready to reach their tops. Let's address some basic aspects of this escalation.
You can travel to one of the wonders of Africa. Mount Kilimanjaro has been the inspiration of innumerable myths and mysteries. Their legends tell us about small unknown inhabitants who live inside their three immense peaks, and tell us stories of gods and demons in dispute over their snows and ravines.
Kilimanjaro is one of the most important and isolated volcanic mountains in the world. It is composed of the three independent peaks of Kibo, Mawenzi and Shira. An African jewel probably has dozens of names to mention.
The locals still consider this mount an enigma. They consider it the mountain of God, and their tremors and the death of tourists are a consequence of their anger.
This mountain attracts millions of tourists and climbers to Tanzania, who begin the ascent with all these suggestive stories in the head. The climb to Kilimanjaro is one of the most accessible on the planet, and that greatly increases its attraction.
Let's talk about some basic aspects of Mount Kilimanjaro climbing. A challenge that Mother Nature has prepared only for the most intrepid spirits, but which must be faced by following some advice.
Mount Kilimanjaro
Covered with its eternal fog and dark gray clouds, Mount Kilimanjaro is actually a volcanic formation, with a height of 5895 meters. It is located about 330 kilometers south of the equator, and its impressive and magnificent figure can be seen hundreds of kilometers away.
Its current characteristics were formed during the last 500,000 years, after a chain of explosions and tremors. These resulted in its 250 volcanic hills and lakes in craters, including the magnificent Lake Chala.
Ascent routes
Six are the routes used to reach the summit of Mount Kilimanjaro at Uhuru Peak: Marangu, Machame, Umbwe, Lemosho/Shira, Rongai and the West Gap. The first five are suitable to reach the top by walking, without using climbing techniques.
Despite this, the difficulty of climbing Mount Kilimanjaro is in acclimatization to altitude. It is also in the hardness of the slopes and in the accumulated distances.
The West Gap requires the use of ice ax and crampons, as it crosses the Arrow glacier. It is a dangerous route that, despite being allowed, is not recommended.
The most popular for its degree of medium difficulty is the Marangu Route, also known as the "Coca-Cola" route. They are about 54 kilometers and five to six days of perfectly marked route. It is the only one that has numerous mountain shelters.
On the other hand, on the Rongai Route the slopes are smaller, which facilitates the acclimatization process at height. It is a little longer, about 70 kilometers, and it takes six or seven days to complete it.
The last two routes of ascent require very good physical and mental preparation. They are listed as high strength and require a high degree of physical preparation. They require more days and more equipment, since they do not have alpine shelters. But the views from both are stunning.
Organizing the trip
This is not a backpack and adventure trip that you make on your own. It is very important to have authorized guides and the services of an agency. They can be hired from the city of origin or destination. Both options are good.
Climbing Mount Kilimanjaro cost is often a few hundred dollars if you book on your own, but always with local agencies you can find better deals that provides all kinds of tourist services.
What we should check is that prices include transportation, food, guides, porters and tickets to national parks.There are two ideal seasons to climb Mount Kilimanjaro: Christmas and summer. During the rest of the year, the ascent will coincide with the wet seasons of the area.
Another important recommendation is to prepare physically, at least six months before the climb. If not, the chances of success decrease considerably. It isconvenient to make routes in the mountains, steps in the gym and swimming. It is the basic training, although a specific physical program should be prepared.
Altitude sickness
The rise of almost 6,000 meters high on this route implies that the body must make metabolic adaptations to combat fatigue, cold and solar radiation. But above all, we must pay attention to altitude sickness. This last factor is what can become a serious problem for the mountaineer.
Needless to say, more than a thousand people a year must be evacuated from Mount Kilimanjaro due to altitude sickness. And, unfortunately, deaths occur due to pulmonary and cerebral edema that severe altitude sickness can cause.
We must make the climb at a much slower pace than the body allows us and follow the instructions of the guides. We must not climb under any circumstances if our physical conditions are not suitable. Not even with a simple cold can this rise be made.
It is also very important to know when to stop. If the symptoms of altitude sickness begin to appear from moderate to severe, you have to go down immediately and put yourself in the hands of medical services.
Many times, a member of the climbing team begins to feel bad and is afraid to delay the group. Therefore, the group is especially important. Team members must watch each other, and must stop or return together if anyone begins to suffer the symptoms of this altitude sickness that can become deadly.
Source: https://gh.siniscola-posada.com/5462-facts-and-advice-on-climbing-kilimanjaro.html
Read More: Top best spots in USA to drive on rented car