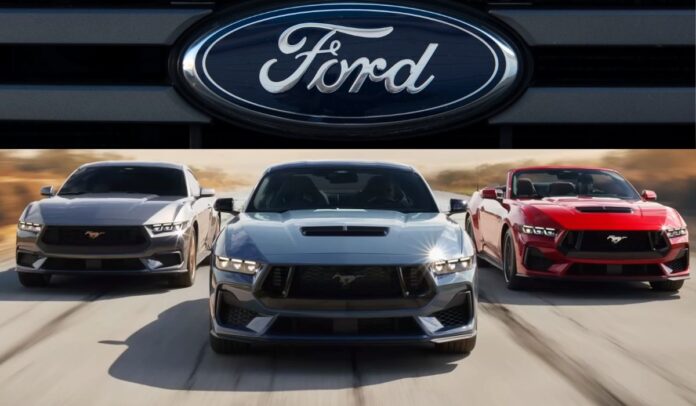 When the 2024 Ford Mustang debuted as a GT3 race car, it certainly caught everyone's attention. But it was Ford CEO Jim Farley's intriguing tweet that really set tongues wagging: could there be a street-legal version in the works? Now, whispers of a model named GTD are making the rounds, possibly set to be unveiled at Monterey Car Week. While it's still unclear if the GTD rumors are true, one thing's for sure – there's some exciting stuff happening with the Mustang at Ford!
Mustang GT3 or GTD: What Would It Look Like?
So, what would a GT3 or GTD version of the Mustang look like, especially when put side by side with the Dark Horse? Considering the Dark Horse already boasts a robust 500-hp, 5.0-liter V-8, just how much more intense can a Mustang get? Drawing inspiration from the GT3 racer, one could envision the Dark Horse shedding some weight, perhaps dropping below its current 3,993 pounds.
Read More: Chevrolet Camaro STRODE
This could be achieved by incorporating more carbon fiber in place of metal body parts and even the wheels – think along the lines of the optional wheels seen on earlier Mustang Shelby GT500 and GT350R models.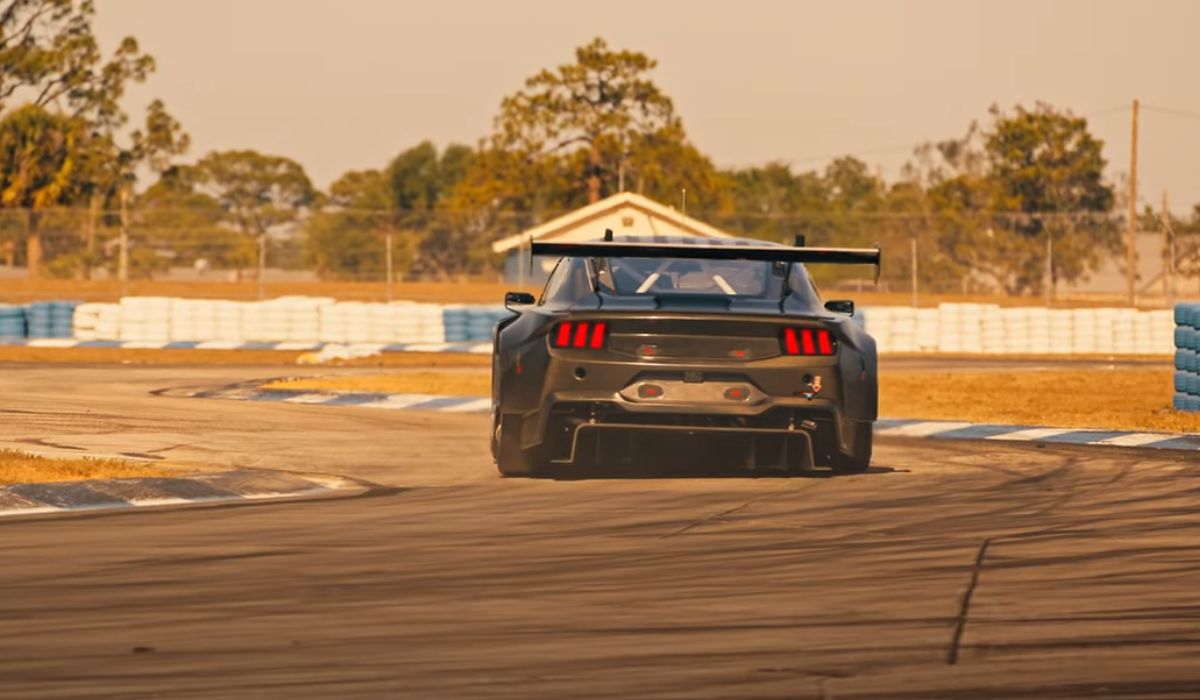 The recently leaked GTD images, shared by YouTube user StangMode, reveal wheels in a shimmering aluminum or silver shade, featuring some uniquely designed cuts on the spokes. While Ford could have opted for a painted finish on these ultra-light wheels, it's rare to find carbon fiber wheels with such intricate designs unless they incorporate some metal elements.
Read Also: Lamborghini Huracán Sterrato
Perhaps, like with the GT350R, carbon wheels might be offered as an option. Taking advantage of a carbon body could pave the way for a broader design and enhanced aerodynamic features – think of air outlets near the front tires or larger cooling ducts. Whatever the case, for the Mustang GTD to truly stand out from the Dark Horse, it should effortlessly evoke the essence of a race car tailored for the streets.
Keeping It Growing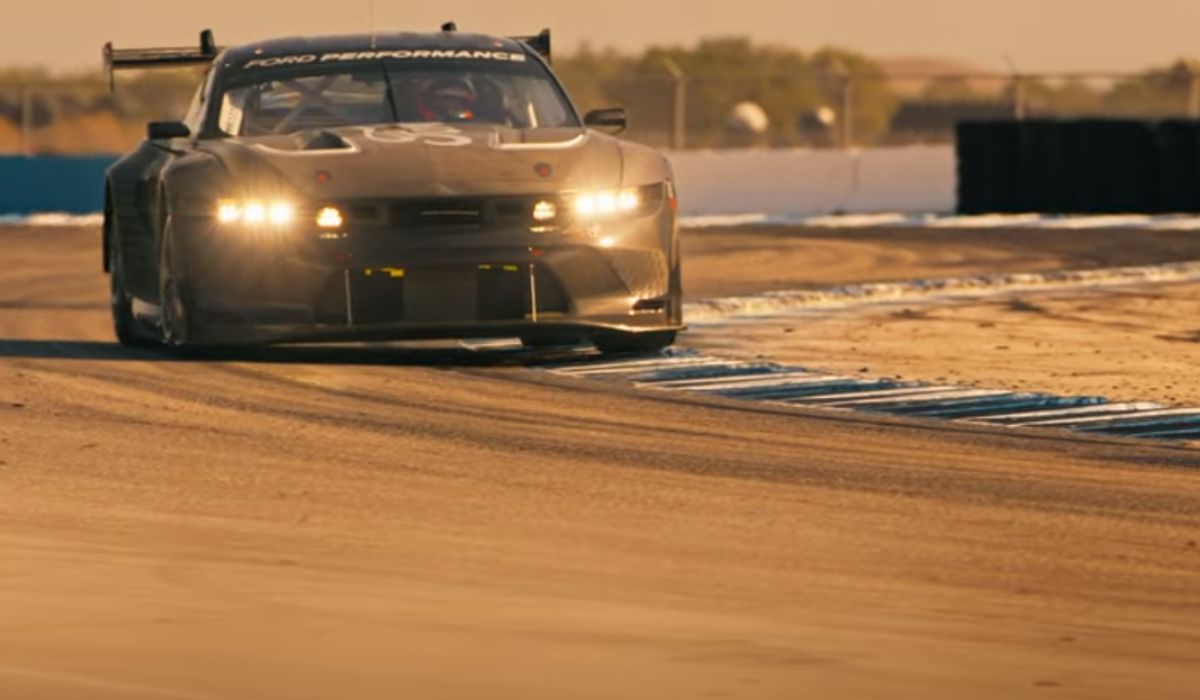 The Mustang GT3 race car boasts unique suspension components, and if those carbon body panels give the Mustang a bit more bulk, a street-friendly version might just incorporate these features. Throw in some practical aerodynamic touches at the front and back, and you're looking at a fantastic Mustang GT3, GTD, or whatever catchy name Ford settles on for this standout Mustang.
The Engine, though?
Here's where things get exciting. The GT3 racer is powered by a 5.4-liter V-8, which shares its roots with the Coyote 5.0 liter in the Dark Horse. There's buzz that this might translate to a street-friendly, emission-compliant version. If Ford does roll out a naturally aspirated, road-ready variant of the GT3 engine, it would be a nostalgic nod to the last iconic street-race Mustang – the 2000 SN95 Cobra R, which also boasted a 5.4-liter V-8. Now, there's speculation that the "GTD" could have a supercharged or turbocharged V-8. Whatever the case, this special Mustang is expected to deliver upwards of 500 hp.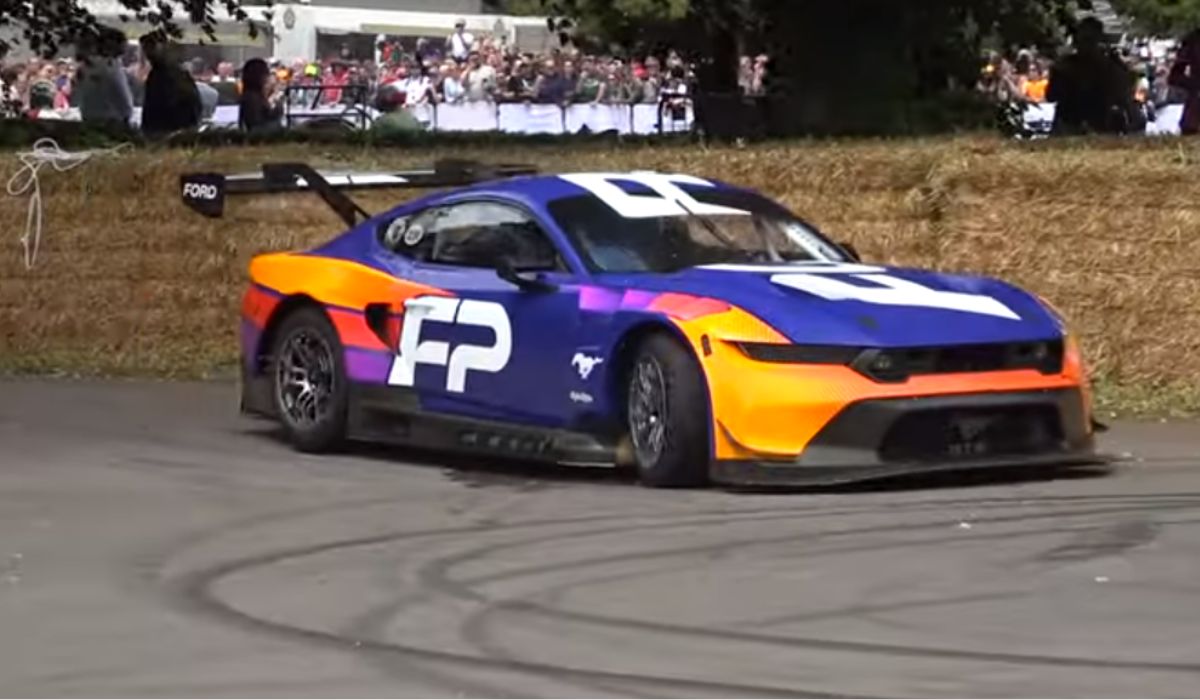 Now, let's talk about the potential gear system. There's buzz about introducing a paddle shift system with a genuine DCT, mirroring the swift and precise shifting of the GT3 car. Remember, this wouldn't be the Mustang's first rodeo with a high-powered paddle shift, echoing vibes from the Shelby GT500. But here's where things could get really interesting: the placement of that transmission. Given that the race car comes with a transaxle gearbox, and considering how GT3 cars often mirror their road counterparts, it wouldn't be too far-fetched to hope for a DCT-fitted transaxle in this upcoming Mustang GTD.
When Will It Come?
If the whispers in the automotive world are anything to go by, we might just see the Mustang GT3 or GTD unveiled during Monterey Car Week. Remember Ford's previous debut? It was for the 2022 GT 64 Heritage Edition – another one in the line of Ford GT models that seemed to stretch their timeline a bit. The last notable Mustang showcased was the GT Le Mans tribute, dressed in that unforgettable Gulf livery. If this pans out, it would mark Ford's most exciting and fresh unveiling during this iconic event that celebrates the classics and racers.