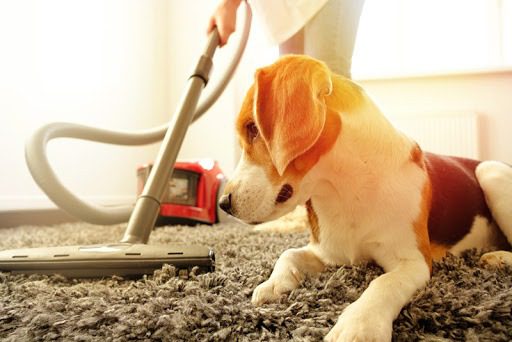 Are you in the market for a vacuum cleaner? Then, chances are, a series of options may be confusing to you. Upright or canister? Corded or cordless? How about allergy-friendly? Which is the proper one for you and your home?
To help clear your confusion, we have some specific information about how to choose a vacuum cleaner in this post.
By type
Upright cleaners, notably bagged ones, are the best selection if your house has plenty of rugs or carpeting. Do you have many stairs? If so, the canister models will probably maneuver with more ease. They are also likely to do fantastic on your hard floors.
For handheld and stick units, these are impressive for lighter tasks – for example, spilled cereal. A robotic vacuum may be an attractive choice if you want to forget it after setting it up to run around your house. However, you should remember to empty the dust bin from time to time.
You may like central vacuum cleaning systems if you do a large-scale remodel or readily install suction tubes behind the walls in your house. They are inevitably full of power.
You can check out the video: 
Bag or bagless
Now that you have a basic idea of the types of vacuum cleaners, it is about time to consider whether your device should use a dust bag or come without a bag. For some people, it is up to personal preference.
Still, do the members in your family have asthma or allergies? Or are you interested in your indoor air quality? In either case, a bagged model is often the best option.
Whatever bagless cleaner you use, it usually works by collecting and dumping dust and allergies into a plastic bin and then dumping it out. This method possibly releases a cloud of unwanted particles into the breathing air. Further, some machines without a bag use filters that need washing for trapped substance elimination. Doing so also tends to return the dirt to your space.
On the other hand, the bag's cost can add to your vacuum's price over time. Plus, unless your model has an alert for bag fullness, you will only realize that it is time to change the dust bag when the machine starts to operate less efficiently.
Corded or cordless
This is another consideration when choosing a vacuum cleaner. Those without a cord tend to be lightweight and come with wall mounts for secure storage. You can move them around busy rooms effortlessly and will not have to swap power outlets as you go.
That said, their dust capacity is usually small. That means you need to empty them more often, and they are not ideal for allergy sufferers. Besides, their battery life is possibly limited, which makes it unsuitable for larger homes. Some units recharge fast while others take a long time.
They are not a fantastic choice for carpets, but are great for houses with hard floors. Despite their insufficient power compared to better devices with a power cord, they can easily manage particular tasks – for instance, collecting crumbs from your worktops and cleaning out the car.
Traffic and soils in the carpet
The amount of traffic and the soil type are crucial when you select a vacuum. They come in the house on people's shoes and pets feet while entering your home. Is your house full of children and pets? If yes, there will be even more soil brought into the living environment. Importantly, you go with the right vacuum based on these two factors.
Do you have synthetic fiber carpets or area rugs in high traffic areas? Then, select a model with aggressive bristles on its revolving brush. Those whose bristles are dense, stiff, and include a beater bar are good at pulling the dry soils up from the pile.
For pet hair, you can get rid of it most effectively thanks to a revolving brush with dense, stiff brushes.
If your house has low traffic and normal soiling conditions, you should consider a less aggressive unit. Still, according to the general rule of thumb, go with the most aggressive model within the safe tolerance range of the carpet and rug fibers in your home.
Carpet fibers
How do you choose a vacuum cleaner? Think about the fiber type of your rugs and carpets. If your carpeting and rugs are made from synthetic fibers (e.g., nylon, polyester, and olefin), you can rely on the most aggressive cleaning machine, whether it is a canister or upright model.
For natural fiber carpets or rugs – for example, wool, you may need a power brush with soft and flexible bristles for proper vacuuming operation without harming the fibers. This feature is often available on power team canister vacuums. Still, there are some upright units whose bristles are less aggressive.
Homes typically have just one or two types of carpeting. But if you have various kinds of carpet and bare floors, select a vacuum cleaner with the available tools for your most delicate rug. Remember to check the recommended care instructions of the manufacturer before you buy a new unit or use your current model on a new carpet.
Vacuum performance
Chances are, you will want to check the cleaning ability of the machine you are considering. It has to do with a range of specifications, but the most important is airflow and sealed suction/ water lift. On canister vacuums, whether they feature powerheads or not, the airflow of 100 cubic feet per minute (CFM) or above (or 90-inch water lift or more) is a recommendation.
Although uprights come in various configurations, there are two main designs affecting water lift and airflow. One is 'Dirty Air' (also, 'Direct Air') that the dirt moves through the motor before any on-route filtration to the bag. The models with this design have an amp rating.
The other comes with a bypass motor that allows filtered or clean air to go through for a cooling effect. These uprights will generally not offer water lift but airflow specifications. A machine with high performance will provide at least 60 CFM.
Many upright devices will not give airflow ratings and will use amps to rate the motor.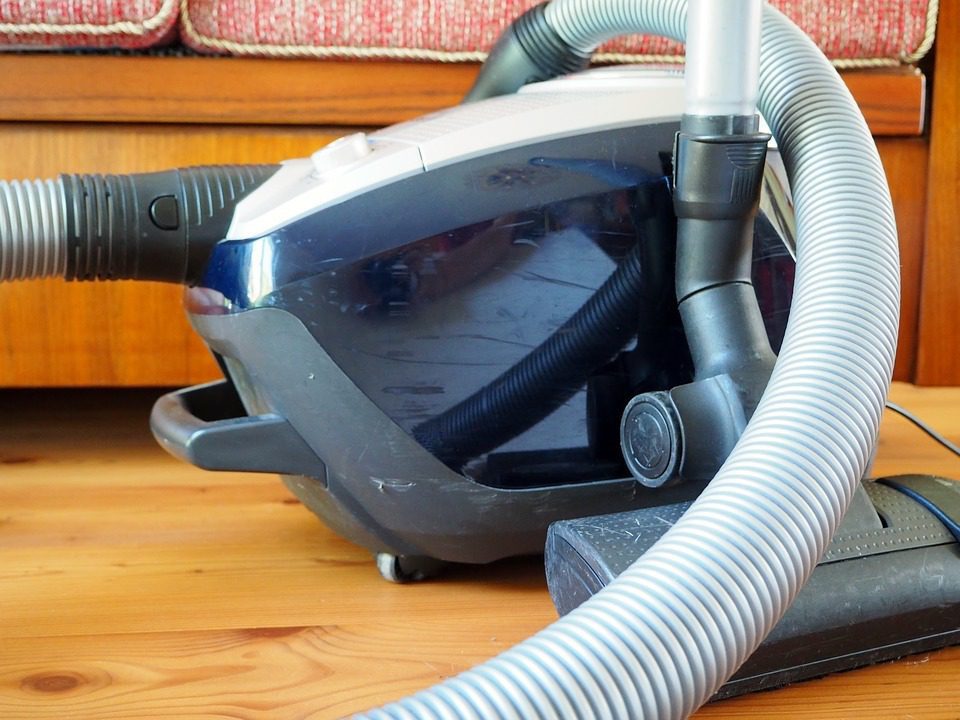 Filter
As with how to pick a good vacuum cleaner, do not overlook the levels of filtration. Without them, the fine particles possibly go through the vacuum and back into the breathing air as dust.
Most quality units will do a decent filtering job. But if your home has anyone suffering with allergies, a high filtration or HEPA (High-Efficiency Particulate Air) filtration cleaner is advisable.
Durability
Look at the construction quality. Rely on durable components instead of brittle or flimsy appearing materials. The fit and finish should be functional without rough edges. It had better have heavy-duty seals. Also, parts should open and close with a pleasant solid feel.
Another durability indication has to do with the warranty's length and specifics. You may want to count on those with more extended warranties, particularly on the motor.
✠✠✠ You Might Also Enjoy: How to buy a best vacuum cleaners
Ease of use
However impressive a vacuum may be concerning specifications; it should not be tiring to use but feel good in the hands. Those with flexible maneuverability are great. Consider what it is about your current unit that does not satisfy you and find a new one which handles those problems.
Think about whether you have any issues related to weight or personal preferences regarding canister vs. upright models. If there are particular reasons for purchasing a new cleaning machine, make sure it solves these challenges.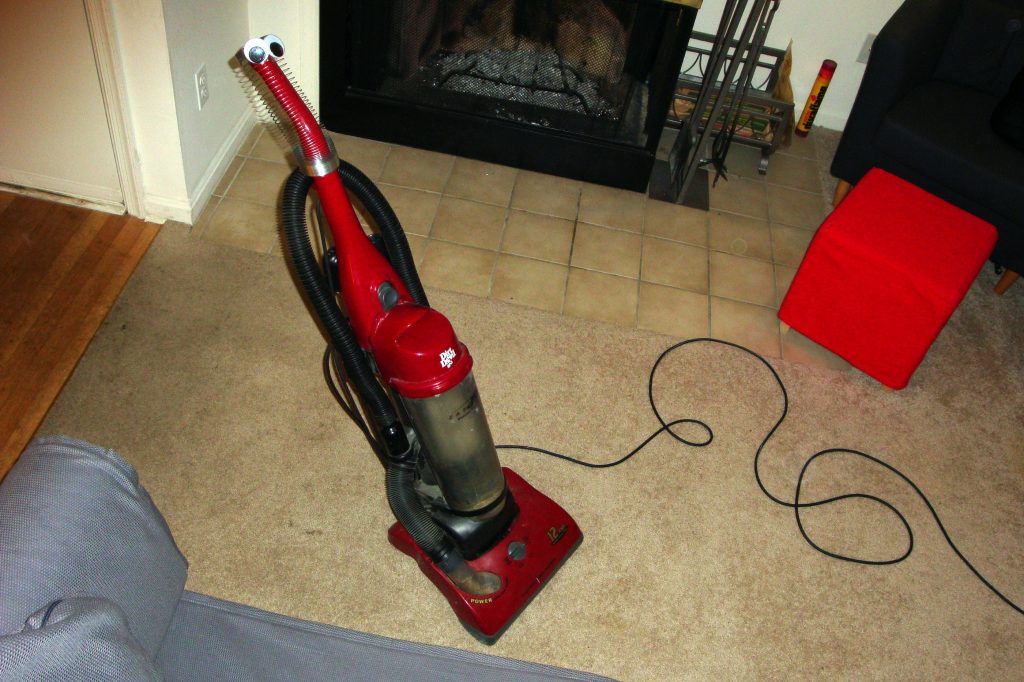 Noise levels
Overly noisy models are almost unbearable to use. Good ones will operate at pretty comfortable noise levels and still let you hear the doorbell or phone ring relatively easily.
The amount of noise a device makes during operation is ratable in decibels (dB). The cleaners with extreme quietness are capable of working at dB levels in the mid-60s. Those in the range of 70-77 dB are still reasonably quiet.
Capacity
The dust cup or bag's size determines a vacuum's capacity. The larger it is, the less often it generally needs changing.
Do you have a big house or plenty of traffic? Then, you will have more soils to eliminate. Think about getting a full-sized cleaner. With it, you will not have to empty the cup so often.
Storage
The cleaner is easy to store if your house has a lot of space. Otherwise, make sure you think about the storage factor before you buy. Will it be a good fit in the area that you stored your previous device?
Attachments
The vacuums with good quality have a set of accessory tools that cover just about any floor and above-floor cleaning needs. Still, some tasks ask for special tools. Plus, some attachments make the job quicker.
Thus far, the mini-turbo brush is a popular accessory tool. It works to clean your cat and dog's hair off furniture. It is also suitable for detailing upholstered furniture and stairs. The size is fantastic for handling car seats and floorboards.
Sales
Discounts are increasingly available, particularly during the holiday season. Take advantage of those times to bring home the right vacuum for your needs and preferences.
In short
There are so many choices in the market that you may have a difficult time deciding how to choose a good vacuum cleaner for your demands. We hope this post helps you understand what your options are and narrow down the possibilities.