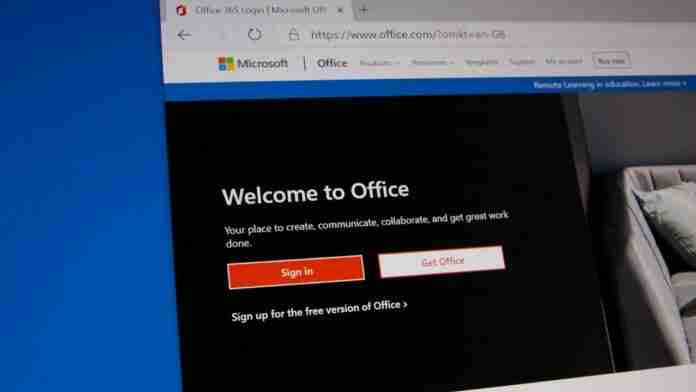 Data is an enterprise's paramount asset and therefore, finding the right place for and support for it is critical. Microsoft Office 365 is one such platform to migrate to. According to Forbes, Office 365 is one of the top five digital transformation trends for enterprises. It is a cloud-based solution that offers access to advanced tools and Apps, data security and business agility. But, with great rewards come great risks – risks of data loss, compliance breaches, process disruptions, and adoption failures. To reduce these risks and navigate the migration process smoothly, a detailed understanding of migration targets and extensive experience is necessary. Migration service providers are your best bet in this case.
Let's dive deep into why your enterprise needs Office 365 and why Office 365 migration services are an essential part of a smooth transition.
Why Should You Migrate to Office 365?
As a cloud-based solution, Microsoft Office 365 will offer your enterprise's IT teams several benefits. Instead of having to manage local email servers or network drives, they will be able to dedicate their time and efforts to other challenges. With the help of Microsoft Office 365, employees of your organization can connect to one cloud platform to access their mails, storage drives, and other tools such as Excel, Word, and Powerpoint. Microsoft also provides support to your enterprise to ensure uptime of the platform.
Building Enterprise Agility and Scalability
Scaling your cloud usage and subscription status according to your growth goals is convenient with Office 365. When there is an increase in number of your employees or when new teams come into existence, all you will need to do is scale your Office 365 subscription plans. Office 365 setup will help you easily scale up to the number of licenses you will need to achieve core productivity and collaboration without burdening the IT department.
Compared to other platforms and earlier versions of Microsoft Office Suite, Office 365 comes with a range of distinguishing features. Storing and sharing files between employees is much easier due to the OneDrive tool. It also comes with the latest versions of Apps that are commonly used by your employees, such as Skype and Yammer.
Office 365 is supported on all the commonly used devices such as Windows and Mac computers and mobile devices. Connecting to enterprise tools from any device is much easier with Office 365.
Easy migration and updates
With the help of Microsoft-certified experts, migration to Office 365 can be undertaken easily. Upgrades take place with minimal interruptions in the running of your daily business operations.
Data Security and Reliability
Since Office 365 is a cloud-based platform, regular and automatic data backups are undertaken. Risks of data loss and outages are reduced. Security settings can be also completely customized as per your enterprises' requirements.
Leveraging The Benefits of Office 365 Migration Services for a Smooth Transition
Optimizing IT infrastructure to achieve efficiency – Microsoft Office 365 migration services will help you reallocate a load of IT departments to other critical issues. Leveraging the expertise of specialists that offer value-added services will help achieve an efficient allocation of resources.

Facilitated maintenance and support – A dedicated team of technical specialists that provide 24/7 support will ensure business continuity for your enterprise. Continual maintenance and support are integral to help optimize your migration process.
Post-implementation support – Office 365 migration solutions will help in navigating your employees through the adoption process. Training sessions and hands-on recommendations can help users achieve better collaboration and process management. Your enterprise will require assistance in managing domain issues, recovering mailboxes, installing office applications, and troubleshooting issues.
Compliance requirements –Migration services from experts help you comply with enterprise policies, industry practices, and Microsoft's best practices.
Custom solutions – The need to reset and align current solutions with cloud-based environments can be met with the help of migration services. Migration services offer customized and integrated solutions to adapt to cloud-based platforms.
Ensuring complete data migration – A complete migration of your enterprise data from existing suites to Office 365 is essential for smooth post-migration operations. Professional Microsoft Office 365 migration solutions are needed to ensure completeness in data migration.
Need for pre-migration activities – An accurate and detailed pre-migration analysis of existing software and its inconsistencies helps in seamless transition. Migration services will help in Identifying issues that need to be fixed before the migration process.
Post-migration support – To ensure feasibility and functionality post-migration, expert migration support services are essential for easing the transition for your IT teams.
Personalization of support services – Migration services come with the benefits of tailoring and altering the extent of support according to your needs. This helps you seek support services based on your needs.
Cost Efficiencies – Migration services will ensure that you don't have to invest in added IT infrastructure and staff to achieve a successful migration process.
With the help of professional migration services, you will be able to better facilitate the management of your IT infrastructure, manage costs efficiently, and improve access to information. Migration services will also ensure that issues are addressed quickly thereby minimizing any potential negative impacts. Therefore, services in the form of ongoing guidance, optimal usage, and adoption support will help you extract more value from your Microsoft Office 365 environment.