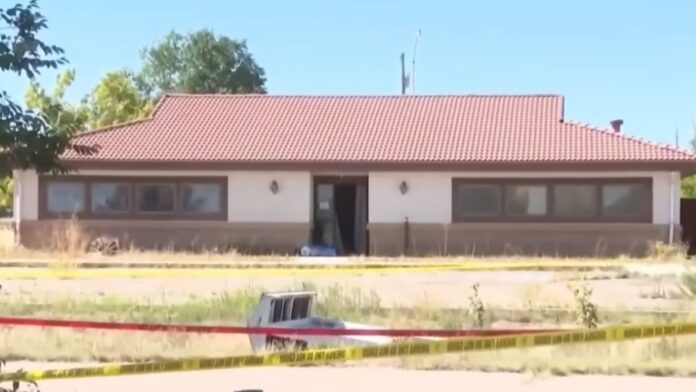 At least 189 decaying bodies have now been removed from a Colorado green funeral home, officials reported, up drastically from the 115 initially found two weeks ago. The increased count was revealed as authorities continue efforts to identify the remains.
The Return to Nature funeral home, which specializes in no-embalming "green" burials, first came under scrutiny due to complaints of a foul odor. One official described encountering a horrific, hazardous scene inside.
Read More: Gaza Hospital Explosion As Israel-Palestine Tensions Boil Over
The FBI is assisting with identifying the dozens of additional bodies taken away on October 13th and delivered to the El Paso County Coroner's Office. The final count may still change as the grueling process continues.
Fremont County Sheriff Allen Cooper said supporting impacted families remains the priority amidst the ongoing investigation. Proper storage protocols appear to have been violated at the facility.
Earlier this month, owner Jon Hallford was accused of trying to conceal the improper keeping of remains after 115 bodies were discovered. Colorado does permit green burials but requires refrigeration or burial within 24 hours.
Read Also: Cambodia Opens Siem Reap Airport Near Angkor
Fremont County Coroner Randy Keller previously warned identifying the bodies will be lengthy given the need for forensic analysis. The additional decomposing remains only further complicate the difficult task.
In total, the disturbing case has now yielded nearly 200 bodies from the Penrose funeral home, located about 30 miles south of Colorado Springs. The ultimately confirmed death toll may grow as officials methodically process the scene.
For grieving families, the horrific mishandling only magnifies the trauma of their loss. Officials pledge transparency and answers as they determine accountability. All involved hope dignity can still be restored to the deceased through tireless efforts to bring closure.