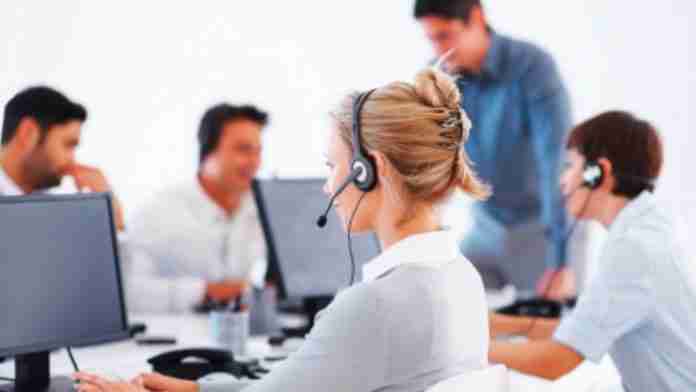 Technical helpdesk services have emerged as the primary way to provide IT, users, with the support needed to make effective use of technology in completing their daily tasks at an organization. We see a growing shift towards outsourcing technical helpdesk services with the objective of improving end-user experience and managing IT budgets more efficiently. You can now take advantage of helpdesk services made available by personnel with comprehensive technical knowledge and extensive experience in maintaining, managing, troubleshooting, and upgrading your various technological tools.
Outsourcing technical helpdesk services are one of the best ways to ease the burden when the objective for your organization is to scale up and augment your processes. As organizations are starting to work progressively with advanced complex technologies to execute their business functions, employees and customers will occasionally feel the need for assistance in using these technologies and resolving problems.
The winner is evident in the debate of whether in-house technical support is better or outsourcing technical helpdesk services. The benefits of efficiency and cost management in outsourcing far outweigh the burden of maintaining the process in-house. Your team can focus their energy on more integral aspects of your business with the help of outsourced technical support.
Here's a more detailed look into all the benefits that your organization can reap from outsourced technical helpdesk services.
Enhanced user experience
With outsourced IT helpdesk services, you have a team ready to address and cater to any issues your employees or clients might have. You will instantly be able to notice higher levels of satisfaction and improved work quality. If your end-users are being forced to wait long periods of time for assistance, that's costing your company both in terms of employee satisfaction and productivity costs, and hence the guarantee of an enriched user experience with outsourcing is a big win.
Expedited adoption of new technology
Implementation of new technologies can bring their own challenges. Successful, hassle-free, and accelerated company-wide adoption can be ensured with the support of outsourced technical helpdesk service providers with prior knowledge of the said technologies.
Proactive readiness to scale business operations
Being proactively ready with the right quality of support for times when you are scaling your business shouldn't cost you an exorbitant amount. With the right outsourced helpdesk team, expansion drives and scaling up operations can be managed effectively without running into issues.
Reduced downtimes
IT disruptions can create havoc on productivity levels. Having a robust helpdesk support system in place gives users a faster and more efficient way to move past IT issues. With 24/7 support services, downtimes are reduced, and the uninterrupted flow of business functions is ensured, leading to improvement in your in-house efficiency, overall response time, and profit margins.
Cost-effectiveness
Administrative costs will see a downward trend when you outsource technical helpdesk services. Partnering with support providers will prove to be far less expensive than the costs associated with in-house maintenance. Preventing downtimes that lead to higher productivity and operational levels, thereby leading to cost savings.
Boosting ROI and profitability levels
Every minute saved with the support of outsourced helpdesk services translates into money saved due to the steady and uninterrupted functioning of business operations. This not only ensures increased ROI but also keeps your profitability levels on an upward trend.
Identifying areas for improvement
With a designated team consistently looking into areas such as response times and resolution rates, the management of businesses is assisted in making informed decisions related to growth and expansion by identifying problem areas.
Conclusion
Outsourcing technical helpdesk services to the right team can help focus your efforts on core business areas. A competent partner offers a wide range of technical support services that ensure consistent and top-notch assistance. Besides, they promise state-of-the-art technology and highly skilled personnel to achieve consistent and reliable delivery of technical helpdesk services. A good partner will offer innovative solutions with proven records in delivering measured benefits. They have trained specialists to suit the specific requirements of the business that outsources helpdesk support services to us. In addition, outsourced partners offer a range of customized support packages to enable you choose for your unique business requirements.