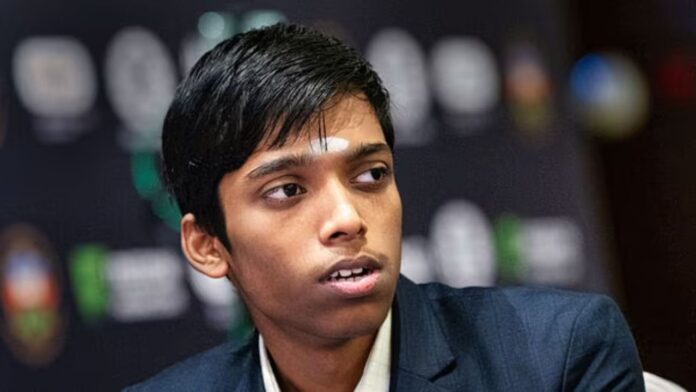 R Praggnanandhaa has once again made headlines in the world of chess. In an astonishing turn of events at the FIDE Chess World Cup, the 18-year-old prodigy defeated World No. 3 Fabiano Caruana in a tie-breaker, propelling him into the finals where he will square off against five-time champion, Magnus Carlsen.
Carlsen advanced to the finals after outmaneuvering Azerbaijan's Nijat Abasov, and many are eagerly anticipating the face-off between the reigning champion and the young sensation.
This victory secures Praggnanandhaa's place in history as the third youngest player to qualify for the Candidates tournament, an accolade he now shares with legends Bobby Fischer and Carlsen.
On his surprising journey to the final, Praggnanandhaa remarked, "I never imagined I'd be playing Magnus in this tournament. All I can promise is that I'll give it my all!"
His achievements were recognized by chess icons like Viswanathan Anand, who hailed Praggnanandhaa's performance on the social media platform 'X'. In his journey to the finals, Praggnanandhaa also bested World No. 2 Hikaru Nakamura and fellow countryman Arjun Erigaisi, adding to the list of his impressive victories.
Indian chess aficionados have been showering praises on him. AICF president Sanjay Kapoor eagerly anticipated the upcoming match, stating, "Indian chess enthusiasts are eagerly awaiting this fiery final showdown with Magnus."
Praggnanandhaa is now the second Indian, following in the footsteps of Anand, to reach the World Cup semi-finals. This ensures his spot in the 2024 Candidates event, where he will vie for a chance to challenge the current world champion, Liren of China.
Political figures, including Rahul Gandhi and Priyanka Gandhi Vadra, expressed their support for the young chess maestro. Rahul Gandhi noted that "over a billion Indians" were behind Praggnanandhaa, eagerly awaiting his match against Carlsen.