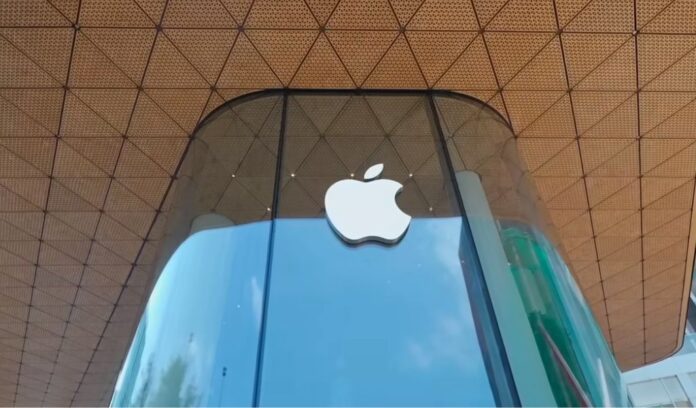 Newly unsealed court transcripts reveal Apple declined multiple opportunities since 2017 to reduce Google's search engine dominance, including acquiring Bing and making DuckDuckGo the Safari default.
The confidential records, released in the US government's antitrust lawsuit against Google, highlight the obstacles Google's competitors have faced trying to displace its position as Apple's default search provider. Google pays Apple an estimated $10 billion annually for that privileged position on iPhones and Macs.
Rebuffed DuckDuckGo Proposal for Safari
DuckDuckGo CEO Gabriel Weinberg testified his company extensively discussed a proposal for Apple to make DuckDuckGo the default search engine in Safari's private browsing mode while keeping Google as the standard default.
Read More: Mary Lou Retton on Ventilator with Mystery Pneumonia
Weinberg said DuckDuckGo held around 20 meetings and calls with Apple executives from 2017 to 2019 negotiating the potential deal, even exchanging contract drafts. But Apple ultimately walked away.
Buying Bing Considered But Rejected
Apple senior executive John Giannandrea testified Apple seriously considered acquiring Microsoft's Bing search engine in 2018 after CEO-level talks. But Apple ultimately declined.
Internally, four options were considered: buying Bing, investing in Bing for part ownership, collaborating on a joint search index, or staying with Google.
Google Deal's Limiting Influence
Weinberg blamed Apple's lucrative Google contract as the "elephant in the room" sinking similar deals with Apple. Giannandrea acknowledged some perceived search partnerships as threatening that contract.
But Giannandrea felt even collaborating with Bing could spur "head-to-head competition" with Google and end the search agreement entirely.
Apple Concerned Rivals Inferior to Google
Giannandrea opposed Bing and DuckDuckGo deals, testifying Apple found both search engines subpar to Google. He argued against disrupting the Google deal, believing it didn't serve users.
Read Also: How to Watch NFL Games 2019 Online for Free?
But some Apple execs saw potential negotiating leverage over Google in search collaborations. Still, deals never materialized.
DuckDuckGo Abandoned Efforts After Apple Rebuff
After Apple and other potential partners declined proposals due to Google contracts, DuckDuckGo gave up attempts to gain better browser placement, Weinberg testified.
Apple Has Resources to Build Search, But Chooses Not To
Apple now has ample resources to build a Google search competitor, Giannandrea acknowledged. But he believes it's not the best way to differentiate Apple's products.
Google Payments Buy Exclusivity
Legal experts say Google's billions in annual payments effectively buy exclusivity from Apple and discourage deals with rivals.
U.S. antitrust regulators argue these monopolistic contracts stifle competition. But Apple has shown little interest in upending the hugely profitable Google deal so far.
Analysis: ambient Search Competition Unlikely to Displace Google
The unsealed transcripts underscore that robust competition in search seems unlikely to emerge organically at this stage. Google's contracts and Apple's complacency pose formidable obstacles.
Alternative search engines like DuckDuckGo lack the scale and resources to build sophisticated search technology rivaling Google's. Even Microsoft's Bing falls short despite billions invested.
For major tech companies, Google's payments render upending the status quo unattractive. The EU's recent move to allow sideloading apps on iPhones may force Apple to become more amenable to search rivals.
But search competitors will likely require regulatory action to overcome existing barriers. Even if large companies like Apple lose exclusivity requirements, Google's superior technology honed over decades still poses a nearly insurmountable advantage.
Nonetheless, modest inroads reducing Google's search share over time could benefit consumers and businesses online. More viable alternatives can spur innovation and prevent further entrenchment of Google's dominance. But robust competition will necessitate determined oversight unfazed by resistance.