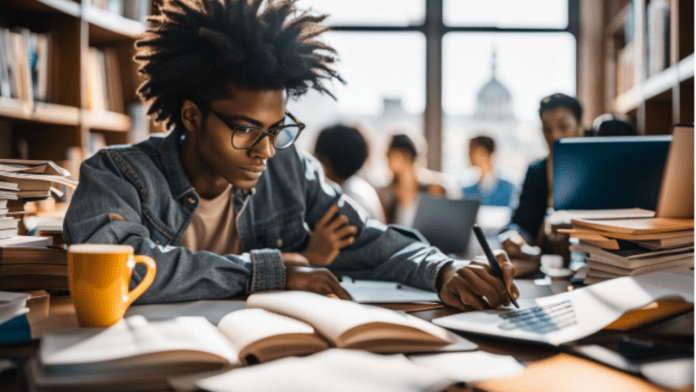 Navigating the changes on Blackboard Dcccd can feel overwhelming, but don't worry – we've got you covered. Did you know in Fall 2023, Dallas College is introducing Brightspace by D2L as the new eCampus platform? This blog post guides you through all aspects of this switch and other updates to help streamline your experience.
Ready to conquer 2023? Let's dive right in!
Content Highlights
Dallas College is transitioning from Blackboard to Brightspace by D2L as its new eCampus platform in Fall 2023, providing an enhanced and intuitive digital education experience.

The upgraded eCampus system offers benefits such as flexible study schedules, interactive interfaces, access to digital course materials through the IncludED program, and robust technical support functions.

Students can find important dates for fall, spring, summer, and mini-term courses on the academic calendar. Flex-term options have different start and end dates than regular semester courses.

Dallas College provides resources and support for COVID-19 response updates and contact information for student services assistance.
Dallas College's Upgraded eCampus
Dallas College has introduced Brightspace by D2L, an upgraded eCampus platform system that provides numerous benefits and features for students.
Introduction of Brightspace by D2L
Dallas College is ushering in a new era of eLearning with the adoption of Brightspace by D2L. This revolutionary learning management system from Canada promises an enhanced and intuitive digital education experience.
Beginning in the fall semester of 2023, students will no longer use Blackboard as their primary online academic resource. The transition to Brightspace was declared on April 3rd, amplifying anticipation for a drastic improvement in eLearning methods.
One noticeable change made to this platform is its appealing visual update on June 20th which also introduced mobile-friendly interfacing capabilities. Students can now access course materials and complete assignments conveniently from any device.
Benefits and Features of the Upgraded System
The upgraded eCampus system boasts several impressive features for enhanced learning experiences. Dallas College students can now easily access their courses on the new Brightspace platform, a feature that enables flexible study schedules.
One noteworthy benefit is its interactive interface, significantly improving user experience and engagement. The new system supports the IncludED program providing students digital access to course materials, including ebooks, textbooks, and various supplies based on their program of choice.
It also offers robust support functions to assist users in troubleshooting technical issues swiftly and efficiently. With these advanced capabilities, the eCampus upgrade transforms education by elevating its effectiveness and convenience levels for tutors and learners within Dallas College.
Academic Calendar for 2022-2023
The Academic Calendar for 2022-2023 will include Fall, Spring, Summer, and Mini-Term dates, as well as flex-term options for students at Blackboard Dcccd.
Blackboard DCCCD: Fall, Spring, Summer, and Term Dates
Dallas College meticulously sets the academic schedule for fall, spring, summer, and mini-term dates. Each term presents a unique opportunity for students to chart their educational path precisely.
The Fall term typically begins in late August and ends before the winter break in December. The Spring term commences after Winter Break, around mid-January, running through early May.
Summer terms usually kick off in June and conclude by early August. Lastly, Mini-Terms or intersessions offer accelerated courses during short breaks between regular semesters that last 3-5 weeks each.
Understanding these timelines aids students with course selection while ensuring efficient time utilization throughout the academic year at Blackboard Dcccd.
Flex-term Options
Flex-term options are available for students at Dallas College. These courses have different start and end dates compared to regular semester courses, so it's important to pay attention to the specific schedule for each flex-term class.
You can view the flex-term class schedules on the browsable class schedule by selecting the desired semester and looking for Flex Term. It's also worth noting that registration dates for flex-term courses may differ from regular semester courses, so make sure to check those too.
The class schedules allow you to browse classes by subject, including options like Weekend, Flex Term, and Fast Track.
Resources and Support
COVID-19 response updates will be provided, along with contact information for assistance.
COVID-19 Response Updates
Dallas College is actively monitoring the COVID-19 outbreak and taking necessary steps to address its impact on the community. The college closely follows guidance from Dallas County to ensure the safety and well-being of students, faculty, and staff.
Regular updates regarding the college's response to COVID-19 can be found on its website, providing important information and resources for everyone involved in the Dallas College community.
Contact Information for Assistance
If you need assistance with College Student Services, you can reach them at 972-669-6400. You can also contact them through email. For technical support regarding eConnect and eCampus, you can get help from the Student Help Desk by calling 866-374-7169.
If you have questions about eConnect, eCampus, or anything else, contact Student Technical Support at 972-669-6400. They are available to assist you with any issues or concerns.
Brookhaven Blackboard
Explore the health-related topic database on Brookhaven Blackboard and learn how to settle obligations to DCCCD.
Health-Related Topic Database
The health-related topic database associated with Brookhaven Blackboard offers many articles on medical, health, and biology subjects. It includes content from magazines, journals, newspapers, reference books, images, maps, audio and video clips, and TV.
This comprehensive database helps users gain a better understanding of various health-related topics. Access to the database is available through the Brookhaven Blackboard login portal.
Users can explore up-to-date information on medical advancements and research findings. So whether you need information for a class project or are simply interested in staying informed about current healthcare topics, this database is an invaluable resource.
Settling Obligations to DCCCD
To access Brookhaven College Blackboard, students must settle all obligations to the colleges of DCCCD. This requirement must be fulfilled to enroll in courses like COSC-1436-22700, which fulfills degree requirements established by DCCCD.
Settling these obligations can be done through the self-service dcccd platform, where students can access eConnect and Self-Service. If you encounter any issues during the process, don't hesitate to seek assistance from the Student Service Desk.
Logging Out of eCampus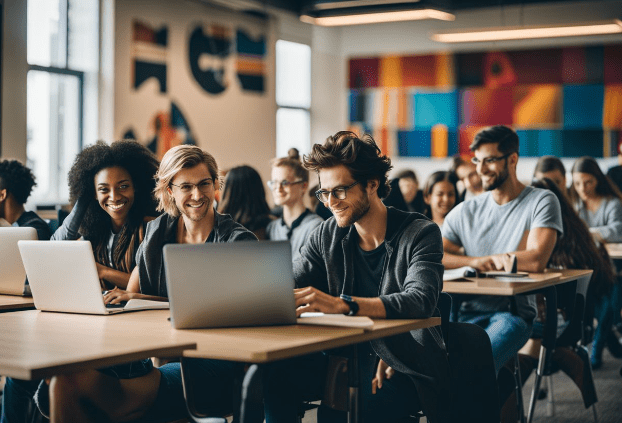 Logging out of eCampus is crucial to ensure the security of your account and personal information.
Importance of Logging Out
Logging out of eCampus is crucial for securing your account and protecting your personal information. Logging out after each session prevents unauthorized access to your account, reducing the risk of potential security breaches.
Inactive sessions are automatically logged out after 20 minutes, but it's always best practice to manually log out as soon as you're finished using eCampus. Take control of your account's security by ensuring you log out every time you use the online Blackboard DCCCD platform.
Related Read: Telecommunications Career: Which One is Right for You
Ensuring Account Security
To ensure the security of your account on Blackboard Dcccd's eCampus platform, it is essential to take certain measures. One way to enhance security is by creating a strong and complex password that combines letters, numbers, and special characters.
In addition, enabling multi-factor authentication adds an extra layer of protection by requiring a second verification form before granting access to your account. It is also important to remember to log out properly from the eCampus platform when you are finished using it.
By following these steps and protecting your account information, you can help safeguard your personal data and maintain the privacy of your online learning experience at Dallas College.
Dallas College's Transition
Dallas College is transitioning into one encompassing institution, significantly changing the educational landscape in 2023.
Introduction of Dallas College as Encompassing Institution
Dallas College is a new educational institution that combines all seven Dallas County Community College District (DCCCD) campuses. This transition brings together these campuses under one umbrella to provide students with an affordable and high-quality education.
This change was approved in 2020, with a site visit scheduled for the fall. With the introduction of Dallas College, students will have access to a main catalog website that includes filters for each campus, making it easier to view the degrees, certificates, and programs offered at each location.
Details of the Changes
Dallas College is undergoing significant changes that will affect students and faculty alike. The Blackboard Dcccd system will be replaced with the Brightspace platform in the fall.
Additionally, Dallas College has rebranded from DCCCD to Dallas College and will now function as one college with seven campuses. These changes aim to enhance the learning experience for everyone involved and create a more cohesive educational institution.
Dallas College's Twitter Account
Dallas College provides updates and news through its active Twitter account, keeping followers informed and connected with the latest information.
Updates and News from Dallas College
Dallas College informs you of all the latest updates and news through their official Twitter account, @dallascollegetx. By following this account, you will stay updated with important information regarding programs for university transfer and fast-track career preparation.
Additionally, you will receive news about the consolidation of Dallas College into one encompassing institution, covering seven campuses, including the Cedar Valley Campus, which serves southern Dallas and northern Ellis counties on its 300-acre campus.
Stay connected to @dallascollegetx for all the latest updates!
Follow for the Latest Information
Stay up-to-date with all the latest news and updates from Dallas College and Blackboard Dcccd by following their official Twitter account, @dallascollegetx. By following this account, you can access reliable information about important announcements, upcoming events, and any changes or updates to the eCampus system.
It's a convenient way to stay informed and ensure that you don't miss out on any important information related to your education at Dallas College. So hit that follow button for the most recent news and updates from Dallas College!
DCCCD eCampus Login
Access the DCCCD eCampus web portal to log in and navigate its various features.
Accessing the Web Portal
To access the web portal for DCCCD eCampus, simply log in using your organization account. Once logged in, you will be directed to the Institution Page, which serves as the main hub for accessing all of your courses and online services provided by Dallas College.
The web portal, known as eConnect, offers various online services to students, faculty, and staff. It's where you can manage your classes, view assignments and grades, access learning materials and resources, communicate with instructors and classmates, and much more.
So whether you're a student looking for course information or a faculty member needing to update materials for your class, accessing the web portal is your gateway to all things related to DCCCD eCampus.
Overview of eCampus Features
eCampus is the online platform that Dallas College uses for all its courses. When you log in to eCampus using your organization account, you'll be taken to the Institution Page, like the eCampus homepage.
From there, you can access your courses and find important information. Once your classes start, you'll have full access to course materials and assignments on campus.
It's important to note that Dallas College is currently upgrading eCampus to Brightspace by D2L, a new learning management system that will offer even more features and functionality.
Dallas College's Spring 2023 Schedule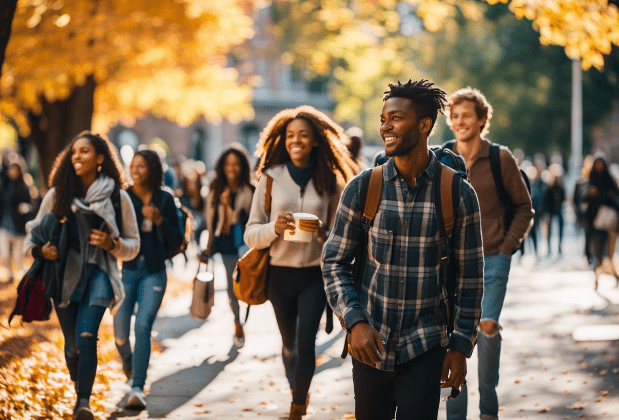 The Spring 2023 schedule for Dallas College includes important dates, deadlines, and registration information.
Important Dates and Deadlines
The Spring 2023 semester at Dallas College will occur from January 17, 2023, to May 11, 2023. If you plan to register for Fall Credit Classes, do so before August 16.
The priority deadline for financial aid applications for Fall attendance is May 1. Mark your calendars for February 27, 2023, when Dallas College will celebrate Black History Month with in-person and virtual events.
And if you prefer night classes, North Lake College now offers classes from 11 p.m. to 2 a.m.
Registration Information
Dallas College recommends that students take advantage of the assistance provided by success coaches (advisors) when registering for classes. Success coaches can provide valuable information about course prerequisites and the different degree programs offered at Dallas College.
It is important to register on time to secure a spot in the desired courses and to ensure a smooth transition into the upcoming semester. The 2022-2023 Academic Calendar for Dallas College provides important dates for registration and other key deadlines throughout the year.
Don't miss out on this opportunity to plan your academic journey with expert guidance from success coaches at Dallas College.
Frequently Asked Questions (FAQs)
You can check below if you have queries on Dallas College and Blackboard DCCCD.
1. What is Blackboard Dcccd?
Blackboard Dcccd is an online learning management system used by the Dallas County Community College District (DCCCD) to deliver courses and educational resources to students.
2. How can I access Blackboard Dcccd?
To access Blackboard Dcccd, you will need a computer or mobile device with an internet connection. You can log in to the system using your student ID and password provided by the college.
3. What are the latest updates for Blackboard Dcccd in 2023?
For the latest updates on Blackboard Dcccd in 2023, it is recommended to visit the official website of Dallas County Community College District or contact your college's IT department for specific information regarding any changes or enhancements made to the platform.
4. Can I use Blackboard Dcccd for all my courses at DCCCD?
Yes, most courses offered by Dallas County Community College District utilize Blackboard Dcccd as their primary online learning platform. However, there may be exceptions depending on individual course requirements and instructors' preferences. You should check with your instructors or course syllabus for specific instructions regarding using Blackboard Dcccd for each class.