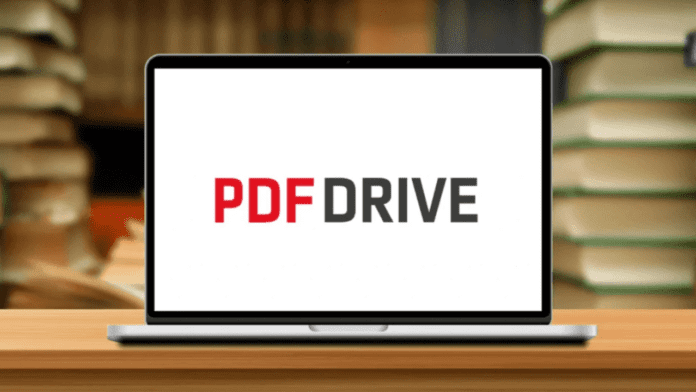 PDFDrive is an expansive online platform that serves as a treasure trove for digital bibliophiles and knowledge seekers. With its vast collection of downloadable PDF files, PDFDrive has emerged as a go-to destination for individuals in search of a diverse array of reading materials, scholarly resources, and educational content. Whether you're an avid reader, a student, a researcher, or simply someone with a curious mind, PDFDrive offers an accessible gateway to a world of information and inspiration. From classic literature to contemporary research papers, this platform encapsulates an extensive spectrum of subjects, making it an invaluable resource for those who thirst for intellectual exploration. In this introduction, we'll delve into the features, advantages, and considerations associated with PDFDrive, shedding light on how this digital repository has become a cornerstone of online learning and literary enrichment.
How to Use PDFDrive.com to Access Content?
Navigating PDFDrive.com is incredibly straightforward, with just three primary functions to be aware of:
Preview: This button lets you preview a PDF document before deciding to download it. It offers a glimpse of the content you're interested in.

Download: Prior to hitting the "Download" button, it's advisable to preview the file to ensure it meets your requirements. Upon clicking this button, the PDF file will be saved to your device and opened in a PDF-compatible program, typically Adobe.

Vertical Ellipsis (Three Vertical Dots): Adjacent to the preview and download buttons, you'll find the vertical ellipsis symbol. This icon leads to the "additional options" menu, allowing you to convert the PDF to EPUB or MOBI formats, send it via email, transfer it to your Kindle device, or report content if necessary.
The website's interface is designed around these three buttons, making navigation remarkably simple.
Is PDFDRIVE.COM Fully Free?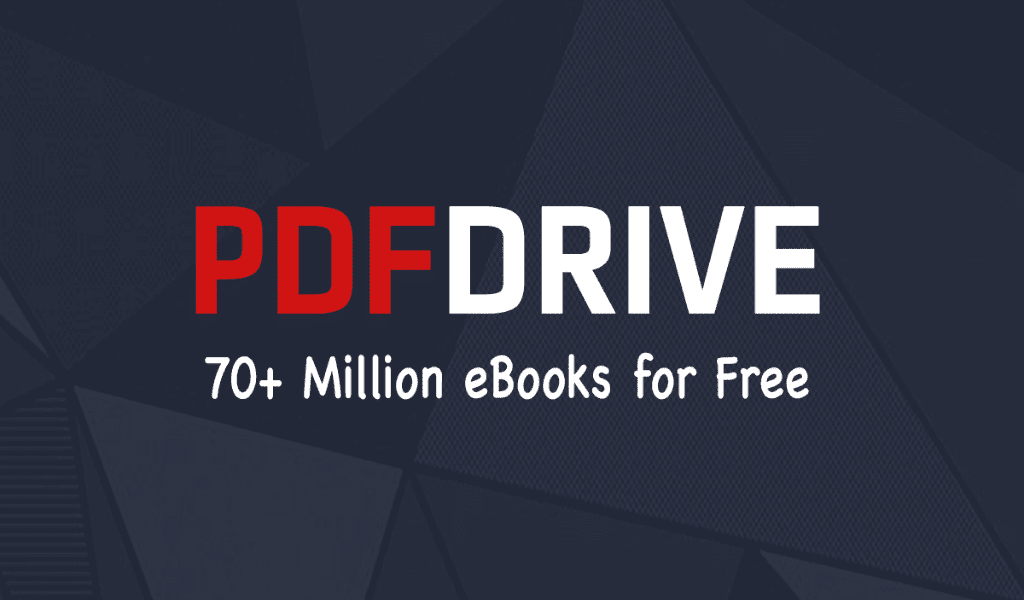 PDFDrive.com's PDF search engine is entirely free to utilize, even without signing up for a premium account. A premium account is not a requirement for downloading content from the site. An added benefit is that PDF Drive provides statistical insights about the file, revealing the number of pages and download counts. Additionally, online PDF converters are available to convert files to the PDF format. For the most optimal and free PDF conversion without altering the document layout, consider visiting an online converter. It's worth noting that Adobe PDF is commonly used to present documents in a compatible electronic format across various platforms and operating systems.
About the PDF Drive Free Account
While the PDF Drive free account offers sufficient access for downloading content, those who frequent the site may opt to upgrade to a premium account. The free version offers customization options, presenting related PDF titles, concise file descriptions, and cover images following a search. This feature streamlines content recognition.
Every free account includes 100MB of storage space labeled as "My Drive," which you can utilize to establish your personal PDF drive directory
PDF Drive Premium Membership
Within this membership tier, you gain access to all the aforementioned features, alongside exclusive benefits tailored specifically for premium users. The cost of a paid subscription is either $3.99 per month or $29.99 per year, depending on your preference, and it includes the following advantages:
Ad-Free Interface: Recognizing that websites need to generate revenue, PDF Drive places ads throughout its pages. However, by subscribing to the premium plan, you can enjoy an ad-free experience, making it a worthwhile investment for those bothered by ads.
Enhanced Download Speeds: Given the high volume of daily downloads, PDF Drive allocates download speeds evenly among users. Premium members enjoy faster download speeds compared to free users, ensuring a smoother and more efficient downloading process.
Unlimited My Drive Storage: While the free version offers a modest 100MB of storage in "My Drive," premium membership provides you with unlimited cloud storage space. This eliminates concerns about running out of storage and allows you to save as many files as you need.
Both premium plans offer a 7-day free trial period, during which you can explore the features before deciding whether to commit. You have the flexibility to cancel your subscription at any time to avoid any charges.
For Android users who enjoy reading on the go, the PDF Drive app is a convenient solution. It can be downloaded from the app store, enabling you to preview and download the available content seamlessly.
Noteworthy Features and Capabilities of PDFDrive:
Lifetime Free Usage: PDF Drive offers free access for an indefinite period, allowing users to save time by swiftly downloading files complete with cover images.
Advanced Filtering Options: The platform enables filtering PDFs by publication date, page count, download size, and popularity, all of which can be selected through advanced filters.
Efficient Search: PDF Drive's search function is highly efficient, enabling users to locate their desired PDFs in a matter of milliseconds.
Regular Updates: With the passage of time and the addition of new collections, PDF Drive remains up-to-date with its content offerings.
Intelligent Suggestions: The platform intelligently suggests categories or materials based on users' previous search history, enhancing the overall user experience.
How to Download the PDFDrive App
To obtain the PDF Drive app free of charge, follow these straightforward steps:
Navigate to m.apkpure.com and search for 'PDF Drive app free download.' Click on the first link that appears, directing you to the download link.
Click the download button featuring the PDF Drive icon at the center of the page.
After clicking the download button, you'll be redirected to another website. This is the final step of the process.
Once downloaded, locate the PDF Drive app in your downloads folder.
Install the app and start enjoying its features.
Benefits of PDFDrive
The advantages of using PDFDrive are readily apparent, encompassing essential aspects and features:
Portable Access to a Wealth of Content: PDFDrive allows you to effortlessly carry millions of books with you, providing the flexibility to read or set aside any of them wherever and whenever you have an online connection, all while maintaining easy access.
No Need for Dedicated Infrastructure: Unlike traditional books, PDFDrive eliminates the necessity for additional infrastructure such as reading lights or bedside tables at home.
User-Friendly and Intuitive: The platform boasts a user-friendly and straightforward interface, making navigation and usage a breeze.
Diverse Content Selection: PDFDrive goes beyond eBooks, offering access to articles, journals, and current information.
Rapid Search and Accessibility: With minimal time investment, you can swiftly search and retrieve the desired book within minutes, regardless of your location. All that's required is an internet connection.
Convenient Reading and Downloading: Users have the freedom to read and download eBooks at their convenience, without the interruption of ads while studying or analyzing.
Flexible Reading Experience: PDFDrive grants you the complete liberty to read whenever and wherever suits you, enabling reading in various situations and locations.
Easy Sharing: One of the prime advantages of PDFDrive is the ability to easily share books with friends, even if they are geographically distant.
Free of Charge Services: PDFDrive offers its services completely free of cost.
Is PDFDrive Legal?
The legal status of PDFDrive is a complex matter. While PDF drives may operate within legal boundaries in the United States, they often teeter on the edge of legality.
They provide free access to PDF files by scraping the internet for content. This can lead to instances where copyrighted material is made available without proper authorization, as someone might have uploaded an unauthorized copy onto the website.
While PDFDrive does respond to takedown requests and removes infringing content, many publishers may not have the resources to protest these violations.
The legal implications may vary depending on the country. In general, downloading content for personal use typically does not result in penalties.
PDFDrive generally operates within legal limits, often sourcing original PDF files from the internet and converting them into accessible formats like Word documents.
75 Best PDFDrive Alternatives
Here we are adding 75 alternatives to PDFDrive
Kupdf
Internet Archive
Easyengineering.net
Buecher.de
Xoobooks.com
iEltsmaterial.com
Overdrive.com
Genderguesser.com
Open Culture
Ebooks.com
Bokus.com
Pdf-archive.com
Globalgreyebooks.com
Bookyards
Kobo.com
files.wordpress.com
Bookboon
OnlineProgrammingBooks.com
Free Kindle eBooks
Ebookscart.com
Readanybook.com
Index-of.co.uk
Engineeringbookspdf.com
Paulminors.com
Authorama
Epdf.pub
Google
Bsu.az
Easypacelearning.com
Free-eBooks.net
Smtebooks.com
Foxebook.net
Zuj.edu.jo
Holybooks.com
The-eye.eu
ieltsmaterial.com
Buecher.de
Read Print
Lagout.org
Bookyards
Ebookscart.com
Booknet.com
Internet Archive
Readanybook
Index-of.es
SmallPDF
Freevideolectures.com
Aceondo.net
Open Library
Engineeringstudymaterial.net
files.wordpress.com
Smashwords
ManyBooks
Ebooks.com
Genderguesser.com
Easyengineering.net
Page by Page Books
Blog.free.fr
Free-eBooks.net
Epdf.tips
Paulminors.com
Kobo.com
Librivox
Slader.com
Engineeringbookspdf.com
files.wordpress.com
Foxebook.net
Zuj.edu.jo
Bsu.az
Theswissbay.ch
Open Culture
Kupdf
Easypacelearning.com
getabstract.com
Obooko.com
Is it Safe to Download Free PDFs from Internet Libraries and Search Engines?
Addressing the legality of downloading free PDF books is a pivotal starting point when discussing internet libraries. Downloading books that are either free or have entered the public domain due to expired copyrights is not considered illegal. However, it's important to note that a significant portion of books available on platforms like PDFdrive might be pirated. Many of these websites include disclaimers that caution against downloading any content without proper authorization.
Among the extensive array of free PDF downloads, PDFdrive stands out as a major repository. But the question of safety arises: Is PDFdrive a secure platform? It encompasses a wide range of materials, from legitimately free books and educational resources to potentially infringing and pirated content. There's a concern that malicious individuals could upload ebook files containing malware onto such platforms.
While PDFdrive, Library Genesis, and the Internet Archive endeavor to maintain the security of their websites and content, a substantial portion of their offerings could be unauthorized or pirated. These platforms may not thoroughly review content for copyright violations, leaving room for anyone, including cybercriminals, to add material.
It's worth noting that any PDF download carries the potential risk of containing Trojan or phony PDF files, along with harmful programs. Pirate websites often strive to provide valuable content to attract visitors, thereby driving ad revenue. However, effectively monitoring billions of books, documents, and other resources becomes an impractical task.
Free ebook download apps also pose similar risks as online libraries. In some cases, these apps are merely wrappers or links to external online libraries. Worse yet, downloading such applications can expose your iPhone, iPad, or Android device to potential viruses.
In light of these considerations, free online libraries offer not just free resources, but potential vectors for malware. Fortunately, legitimate sources for legal and sometimes free book downloads do exist. If you're interested also check an article on  – software development trends in 2023
Tips to Avoid Virus Infections from PDFDrive (or Other Ebook Formats):
Choose online libraries that undergo pre-moderation and require registration, like Scribd.
Verify the accuracy of the book's title and author's name to avoid forgeries.
Employ cloud-based readers, such as PocketBook Cloud or Google Drive's preview feature, to open questionable files.
Disable third-party plugins and JavaScript execution in your e-reader settings before opening a book on your computer.
Scan PDF files using antivirus software for viruses prior to opening them.
Refrain from clicking any links within the book or document.
If you suspect a PDF file has infected your device, conduct a thorough antimalware scan using your antivirus software.
The Verdict
In conclusion, PDFDrive stands as a digital oasis where knowledge converges, offering a boundless expanse of information to satiate the intellectual appetites of individuals across the globe. Its diverse array of downloadable PDFs, ranging from timeless literary masterpieces to cutting-edge research papers, embodies the democratization of knowledge in the digital age. The platform's user-friendly interface, coupled with its accessibility and versatility, makes it a valuable ally for students, researchers, educators, and enthusiasts alike. However, as with any virtual repository, users should exercise caution and discernment, mindful of potential copyright issues and security concerns.