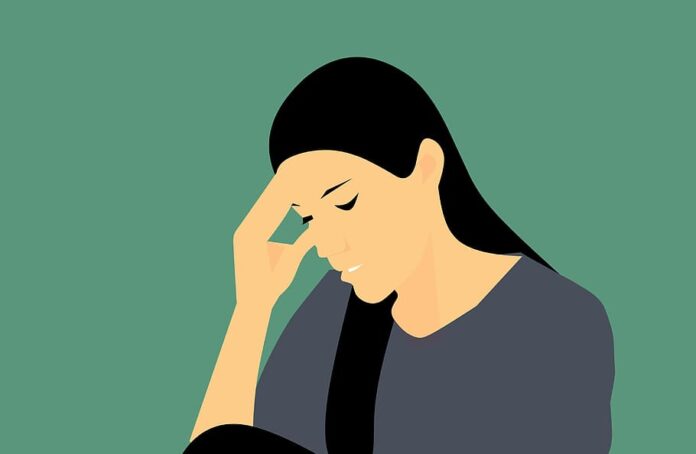 Vitamin D is often associated with bone health. The link between vitamin D and strong bones, osteoporosis prevention, and brittle bone structure is widely established. People with cognitive dysfunction, depression, muscular illnesses, and some cancers have been discovered to have vitamin D deficit or inadequacy. In recent years, research in the field of psychology has discovered a link between Vitamin D deficiency and mild to severe depression. To develop and operate normally, our brain utilizes a variety of neurosteroids.
Vitamin D has recently emerged as one of these neurosteroids, having been discovered in the spinal fluid and throughout the brain. Vitamin D receptors can also be found in key parts of the brain, such as the substantia nigra, which is where dopamine is produced. This establishes a direct link between Vitamin D and psychological illnesses, albeit more data is needed.
Vitamin D is a compound that comes in a variety of forms. 7-dehydrocholesterol is produced by the skin and transformed to D3 by the sun's UV radiation. This form travels to the liver, where it is converted to 25 hydroxyvitamin D, and then to the kidneys, where it is converted to 1,25dihydroxyvitamin D, which is the active form.
Symptoms of Vitamin D insufficiency include
Infections occur often, lowering immunity. Vitamin D aids in the battle against infections, particularly colds and flu. The current COVID epidemic, which is similarly linked to a respiratory infection, provided evidence of this.
Bone fragility and loss of mass. Vitamin D assists in the absorption of calcium from food and therefore protects our bone mass.
A lack of Vitamin D in our bodies can cause fatigue and sleepiness, as well as sleep disruption.
One of the signs of vitamin deficiency is depression. While low Vitamin D levels may not be the cause, several studies have indicated that vitamin supplementation can help with depression symptoms.
How do we address the deficiency?
Sunlight is the best source of Vitamin D because there are few food sources of this mineral. It just needs 15-20 minutes of sunshine daily between 11 a.m. and 2 p.m. to acquire your daily dose of Vitamin D, which is why it is also known as the sunshine vitamin.
Sunshine is also linked to an improved mood and a reduction in depression symptoms. Sunshine improves mood and mental health by increasing the production of the happy hormone serotonin. Sunshine helps patients with anxiety and despair by preventing Seasonal Affective Disorder (SAD).
Vitamin D fortified foods, such as milk, are now available and can be consumed. Milk also contains the protein Tryptophan, which aids in better sleep quality. A good night's sleep is critical in the treatment of depressive symptoms.
Salmon is high in Vitamin D and Omega-3 fatty acids, both of which have been associated to a reduction in depressive symptoms. Salmon should be consumed at least twice a week to improve mood and is also beneficial to heart health.
Vitamin D is a crucial mineral for overall health, but its involvement in depression regulation is still being studied. Its role in regulating our brain's emotion regions is undeniable, but the answers aren't so straightforward. Patients with depression have vitamin D insufficiency, however there is no solid proof that this is the reason. Vitamin D supplementation has improved some symptoms of depression, but not to the point where it can be considered a treatment.
In today's fast-paced world, depression is a reality; keeping a healthy lifestyle is just as vital for your mental health as it is for your physical health. Our jobs keep us cooped up inside, laziness hinders us from engaging in outdoor activities, and doorstep deliveries eliminate the last reason to leave the house. Eat, sleep, and exercise on a regular basis, get plenty of sunshine, and get medical treatment as soon as possible if you're feeling under the weather.
Apart from it, you can read these articles: Peaky Blinders Season 6, Samsung Galaxy S21 FE review, DaBaby net worth, Shetland Season 6, Primal Season 2, Cells at work Season 2, Goku, 6ix9ine net worth, The Shannara Chronicles Season 3, Death Note season 2, KProxy, Kung Fu Panda 4, 7StarHD, 123Mkv, Afdah, FFMovies, Bolly4U, Moviesflix, TrueID, Crystals for Protection, Mewing, How to charge crystals, Knightfall Season 3, Vampire Diaries season 9, Homeland Season 9, Sherlock season 5, Goodyear Viva 3, High sleeper bed, Cash for Cars, F95zone, the 100 Season 8, Salvation Season 3, Shadowhunters season 4, Poldark season 6, Good Place season 5, Madison beer net worth, Gravity Falls season 3, Hunter x Hunter season 7, Marvelous Mrs. Maisel Season 4, Bloodborne 2, Derry Girls season 3, and Knightfall Season 3, you can follow our Entertainment, Health, Technology, and Business category.