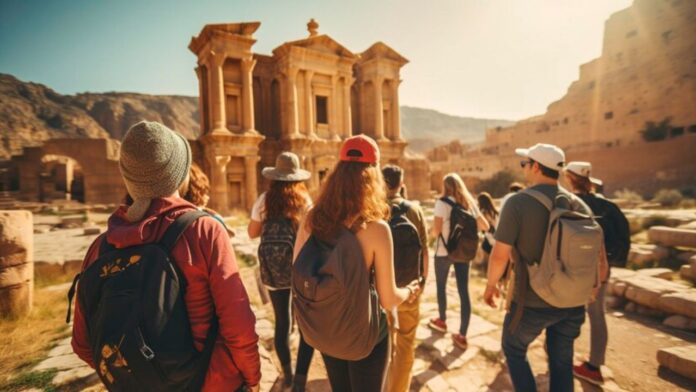 One of Greece's most famous landmarks will attempt to reduce daily visitors starting on Wednesday.
The Acropolis archaeological monument in Athens draws visitors from all over the world who come to marvel at the ancient cultural site. Visitors will be limited to 20,000 a day in the future, with a booking website tracking footfall and enforcing an hourly slot system.
In an August interview with Greek radio station Real FM, Greek Culture Minister Lina Mendoni stated that the Acropolis now attracts up to 23,000 daily tourists, which she described as a "huge number."
Despite the fact that the site is open until 8 p.m., Mendoni claims that the bulk of visitors come in the morning, creating bottlenecks and "unpleasant conditions for the site, the visitors, and the staff who are trying to accommodate this high volume of people."
The new approach, which is presently in trial and will most likely be fully implemented in April 2024, is intended to alleviate overcrowding while also ensuring the monument's safety and lifespan.
The ancient Acropolis, built on a rocky hill in the fifth century BC, houses a collection of historic ruins, buildings, and artifacts, the most famous of which is the Parthenon temple, dedicated to the goddess Athena.
Read More: 5 Most Amazing Temples in India
According to UNESCO, the site and its structures "form the greatest architectural and artistic complex bequeathed by Greek Antiquity to the world."
The Acropolis was closed earlier this summer owing to high temperatures during Europe's record-breaking heatwaves. Photos from late August show the place engulfed in smoke from the latest Greek wildfires. 
Beginning in April, the new booking system will be extended to other Greece archaeological sites that use electronic tickets, which account for 90-95% of visitors to Greek monuments.