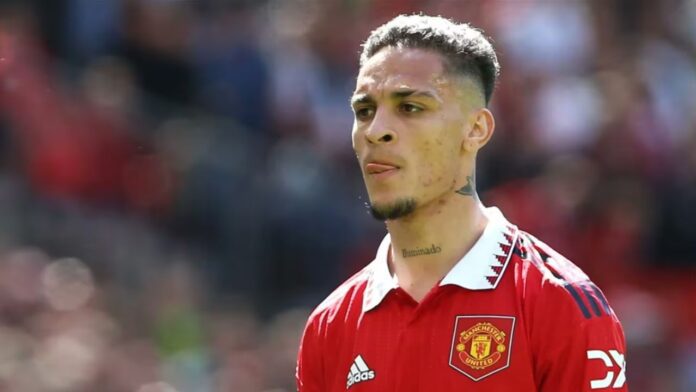 Brazil's national team released Manchester United's Antony Matheus dos Santos on Monday after new domestic abuse charges surfaced.
Antony was scheduled to play for Brazil in forthcoming World Cup qualifying matches against Bolivia and Peru, but the Brazilian Football Confederation (CBF) suspended him on Monday because to the claims, according to ESPN's Rob Dawson.
In June, Antony's ex-girlfriend filed a police report against him in Brazil, alleging four previous episodes of domestic abuse, physical injury, and threat. Antony allegedly struck his ex-girlfriend "with a headbutt" in a Manchester hotel room in January, according to the BBC. She claimed she was punched in the chest during the encounter and had surgery as a result.
On Monday, further complaints were leveled against Antony, prompting the CBF to move to release him.
A police complaint was also lodged in Manchester, England. Greater Manchester Police said in a statement on Monday that they were "aware of the allegations," and that "enquiries remain open." Manchester United said it was aware of the CBF's decision to release Antony but made no further comment.
Antony is in his second season at Manchester United, having joined from Ajax in 2022. The 23-year-old has made four starts this season and was on the field for practically the entire 3-1 loss to Arsenal on Sunday. Antony also played for Brazil in the World Cup last year in Qatar, and he has two goals in 16 games for the Brazilian national team.
On Monday, Antony refuted the charges against him in an Instagram story.