We ought to remember that grooming is more than just a superficial activity. It is important to care for our inner health as well as our appearance. Even though many people naturally neglect their appearance, we should all make an effort to take care of ourselves. One way to do this is by maintaining a regular grooming routine. While it might seem like a daunting task, it will actually only take a short amount of time and can have long-lasting effects. 
For both men and women, we've put together a list of grooming necessities, including everything you'll need to get going on the path to feeling and looking your best. Everyone would concur that maintaining a straightforward, orderly routine is the best way to begin feeling and looking our best. Men and women can use this list as a good place to start when choosing the products and methods of maintenance.
Essential Tips for a Well-Groomed Appearance
It's important to look good in all aspects of life, whether you're heading to work, school, or even a formal party. This is why so many people turn to grooming products that can help to make them look their best. Even though men and women today have many different grooming habits, the fundamentals are fairly similar. Whether you're a man or a woman, you already know that maintaining a nice-looking and well-groomed body requires a regular, consistent routine that includes grooming the hair, shaving, and brushing. There is nothing worse than catching you off guard with unruly hair, bad breath, or dry skin. As a result, it's essential to keep up a regular grooming schedule that will keep you feeling and looking your best. Here is some crucial grooming advice that both men and women can use:
Pick a Good Shampoo and Conditioner
The shampoo must be moisturizing enough to make the hair soft, yet not leave it squeaky clean or too stiff. Select a formula that is effective for your hair type and stick to it. Used regularly, these products can reduce the frequency of dandruff, irritation, and split ends.
Utilize a Good Razor
To prevent nicks and cuts, avoid using a dull razor. No matter which razor you prefer—safety, straight, or cartridge—be sure it is comfortable to hold, sharp, and satisfying to use. If you want a smooth shave from the first pass, use a straight razor kit widely used during the early twentieth century. Cartridge razors are best for very close shaves and hard-to-reach areas like the back of your neck.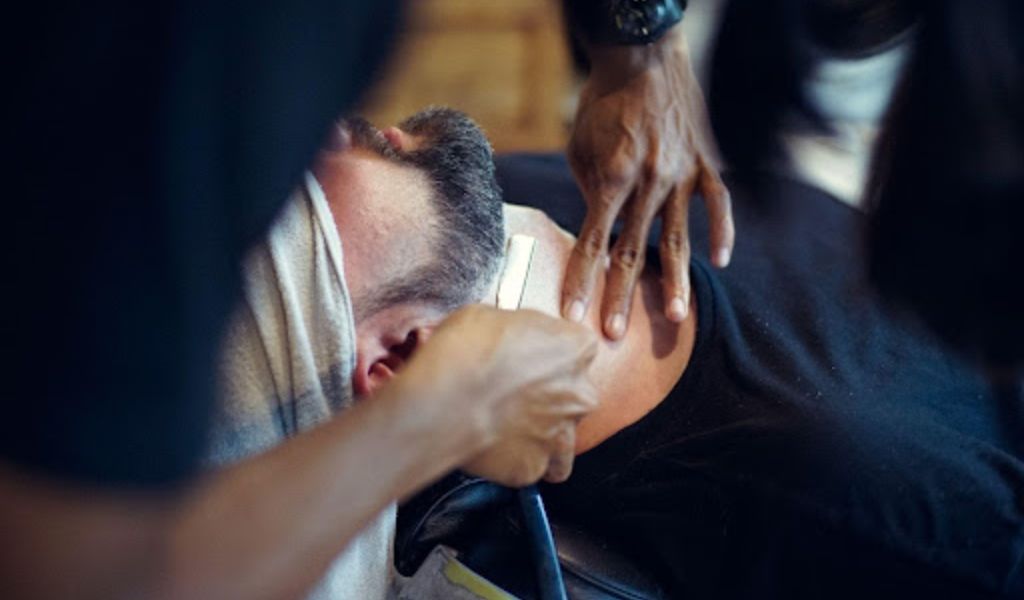 Apply Shaving Cream
In addition to preventing cuts and nicks, this will make your razor glide more easily. Use a shaving cream with glycerin; it will prevent irritation and lessen the risk of razor bumps. Also, apply an aftershave cream or lotion. This will restore moisture to your skin, protect it from dryness and damage, make your skin feel better, and help lessen razor burn.
Give Importance to your Dental Health
The importance of dental hygiene is equal to that of other types of hygiene. You should give your teeth extra attention. It is advised that you always brush and floss your teeth at least twice a day for the health of your teeth and gums. You can include mouthwash in your dental routine as well. As long as you keep them clean, it really doesn't matter if your teeth aren't perfectly straight. No one wants to have bad breath. 
Liquid Body Wash is more Convenient to Use
Utilizing a revitalizing body wash will leave your skin feeling clean and fresh, and it will also leave your body smelling and feeling smooth. There are many body wash brands available that have ingredients that are antibacterial, hydrating, and scents that can last all day.
Always Keep Antiperspirant and Deodorant on Hand
This is important because preventing body odor may not always be possible with a shower alone. Sweat can cause body odor and stain your clothes, so make sure your deodorant is also an antiperspirant to keep you dry. Using deodorant each morning can help prevent the embarrassing, festering odor of body odor that can follow you around during the day. 
Use a Reliable Moisturizer
The skin on your face may be more sensitive than the skin on other parts of your body. Maintaining proper hydration is crucial to keeping it safe from harm. To soothe your face and protect it from the harshness of wind, sun, and air pollution, use a face moisturizer.
Always Carry a lip Balm with you
It can safeguard the health of your lips by calming them and retaining moisture so that they are always smooth and supple. Lip moisturizer can help keep your lips from drying out. It can act as a barrier that helps heal sunburn, colds, and damage caused to your lips by other irritants by retaining moisture and avoiding cracks.
Importance of a Well-Groomed Appearance
Maintaining cleanliness has a lot of benefits. One benefit is that it might boost your confidence. Self-care practices demonstrate your concern for your appearance and desire to project a positive image. Maintaining your appearance can also help you come across as more polished and professional. Looking professional can help you stand out from the crowd when you're in a job interview or meeting with potential clients. Not to mention, taking good care of yourself can be a sign of respect for yourself. You can show that you are a worthwhile individual who deserves attention by making a good impression. One of the ways that you can make a good impression is by making sure that you look professional. You may think that it's impossible to look professional without a high-quality suit or designer clothing, but that's not the case. You can look professional by simply maintaining your appearance. This means making sure that you have clean and nice clothing, that your hair and nails are done, and that your body is clean.  These all serve to emphasize how important it is to present yourself professionally.