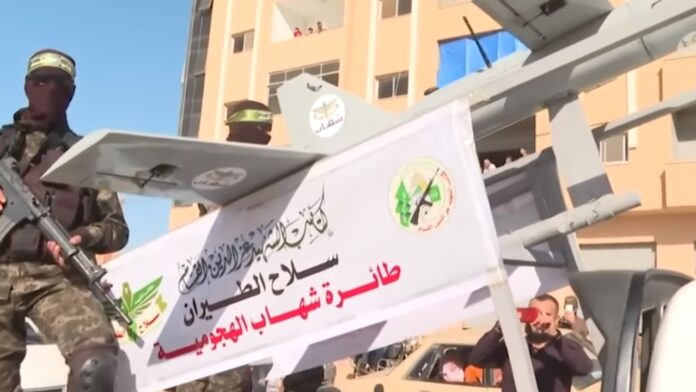 The militant Palestinian group Hamas has made preparations for a prolonged conflict with Israel in Gaza and believes it can withstand Israel's military assault long enough to compel a negotiated ceasefire, according to sources within Hamas' leadership.
Hamas envisions emerging from the war with concessions from Israel, including potentially releasing thousands of Palestinian prisoners. But Israel has vowed to destroy Hamas and says it is ready for a lengthy campaign.
Hamas Aims to Force Israel's Hand Through Urban Warfare
Hamas has stockpiled weapons, food supplies, and materials in a vast tunnel network under Gaza in anticipation of a drawn-out siege, sources say. Its thousands of fighters are prepared to frustrate Israel's ground forces using guerrilla urban warfare.
Read More: Earthquake in Western Nepal Kills Over 150
By dragging out the conflict and inflicting military casualties, Hamas hopes international pressure will eventually force Israel to agree to a conditional ceasefire to end hostilities.
Previous indirect talks indicate Hamas wants a prisoner release in exchange for Israeli hostages as its main condition for halting attacks on Israel.
Death Toll Mounts as Israel Vows to Wipe Out Hamas
Since Hamas' Oct. 7 attack that killed 1,400 Israelis and took 239 hostages, Israel has unleashed overwhelming air power in Gaza, causing over 9,000 deaths so far.
Israel's Prime Minister has firmly rejected ceasefire calls, saying Hamas must be eliminated. Israeli officials anticipate a "long and painful" campaign but express confidence in ultimately defeating the militants.
Read Also: Israel-Hamas Conflict
However, experts warn there is no clear endgame in sight and the spiral into all-out war makes a diplomatic solution more urgent. The U.N. has warned of a growing risk of genocide against Gaza's population.
Hamas Expands Military Capabilities Over Years
According to sources, Hamas has gradually enhanced its fighting abilities through successive conflicts with Israel over the decades. Its network of defensive tunnels now stretches hundreds of kilometers.
Hamas officials also say its missile technology has steadily improved, reaching deeper into Israeli territory. In the 2008 Gaza war, rockets had a 25-mile range versus over 140 miles in the 2021 clash.
The group's nearly 40,000 militants are trained to use the tunnels for shelter, movement, and surprise attacks – making them a formidable foe on home turf.
Palestinian Statehood Must Be Addressed – Analysts
Analysts argue Hamas' attack has shown that stability in the region is impossible without engaging on Palestinian statehood and ending the Gaza blockade.
Jordan's former foreign minister said the mission to destroy Hamas is not easily achievable militarily. A lasting solution requires addressing motivations on all sides, he argued.
Hamas' willingness for a two-state solution on 1967 borders shows potential for progress, but negotiations have stalled for years under Israeli leadership.
White House Sources Expect Hamas to Draw Out Conflict
White House officials anticipate Hamas will look to prolong clashes to undermine Israeli public support for extended operations, a source said. But Israel stresses its willingness to confront Hamas' tactics despite global criticism.
It remains uncertain whether Israel can fully eliminate Hamas, or just severely degrade its capabilities. But the militants' preparations indicate they can withstand countermeasures for some time.
Palestinian Public Tired of Status Quo – Scholar
According to a Qatar-based Palestinian scholar, the scale of Hamas' initial attack shows extensive planning to alter the status quo. He believes the group is ready for a long-term battle.
Decades of occupation and failed peace efforts have exhausted the patience of Palestinians, he argued. Hamas likely aims to force new discussions on an intractable conflict.
But its methods also risk further entrenching attitudes. Lasting solutions will require empathy on both sides.
Hamas Leverages Power After Oslo Accords Stalled – Officials
Hamas gained influence as momentum from the 1993 Oslo Accords dissolved and peace efforts led nowhere, officials say.
You Can Read: Netanyahu Apologizes Security Services Israel Gaza Ground Offensive
Some argue Israel's continued expansion of settlements undermined the accords. Leaders have also rejected an Arab League initiative for regional peace conditional on Palestinian statehood.
Instead, Israel has pursued ties with Arab states without resolving the Palestinian crisis – an approach some consider doomed to fail.
Gaza Civilians Bear Brunt Amid Fight for Political Leverage
As Hamas tries to gain leverage over Israel through fighting, Gaza's civilians pay the highest price. The enclave faces humanitarian catastrophe from water and electricity shortages.
Israel justifies its response as needed to degrade Hamas' capabilities. But the lopsided death toll has provoked global condemnation of its tactics, which serve to rally Hamas' base.
Unfortunately, civilians are trapped in the middle as both sides vie for political and military advantage. A peaceful compromise remains elusive.
Pressure Builds For Negotiations Amid Deepening Crisis
With violence spiraling out of control, calls are mounting for ceasefire talks before the crisis deepens. However US officials have rebuffed the prospect for now.
Hamas appears willing to hold out under Israel's bombardment. But humanitarian appeals may force Israel to relent, even if it falls short of its goal to destroy Hamas.
The urgent priority is alleviating civilian suffering in Gaza. All sides must eventually return to the table or risk further regional destabilization. For now, the brinksmanship continues.