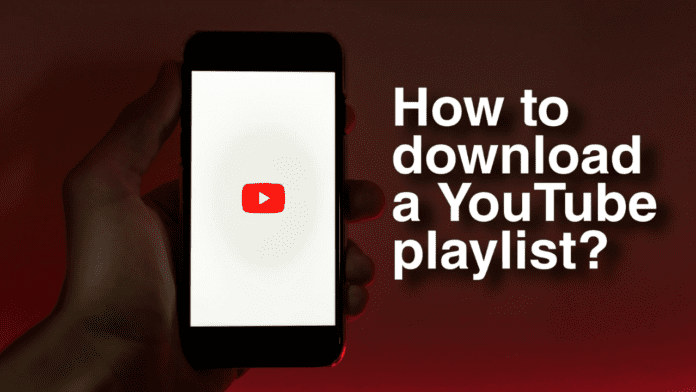 YouTube playlists are a valuable tool for YouTube users, allowing them to compile multiple videos into a single list for convenient viewing. But have you ever wondered how to download YouTube playlist in 2023? You're in luck because we've got you covered. In this article, we'll walk you through various methods for downloading YouTube playlists, so you can enjoy your favorite videos even when you're offline.
We'll provide step-by-step tutorials on how to download YouTube playlists using three different methods, catering to your preferences and needs.
How to Download YouTube Playlist

Below we'll be adding 4 methods on downloading YouTube playlist in 2023.
Method 1: Download YouTube Playlist on Windows and Mac with SurFast Video Downloader
SurFast Video Downloader is a comprehensive video downloader that comes with a built-in YouTube playlist downloader. With SurFast Video Downloader, you can effortlessly and hassle-free download entire YouTube playlists.
This versatile tool supports 8K video downloads, ensuring you get your preferred YouTube playlists in the highest quality and resolution available. SurFast Video Downloader not only saves YouTube playlists as MP4 or webm files but also offers the option to convert playlists to MP3 or WAV formats, catering to your diverse audio and video downloading requirements. Whether you want to download videos from YouTube playlists for offline viewing or extract music for offline playback, SurFast Video Downloader has you covered.
Here's how to effectively use SurFast Video Downloader to download YouTube playlists:
Install SurFast Video Downloader on your PC from its official website.
Go to YouTube and find the playlist you want to download. Copy its URL.
Launch SurFast Video Downloader and paste the playlist URL.
SurFast Video Downloader will parse the playlist URL, and you can choose the format and quality for the content you want to download.
Click the Download button to start downloading the playlist. Wait for the download to complete.
Method 2: Download YouTube Playlist Online with YouTubePlaylist.cc
YouTubePlaylist.cc is an online YouTube playlist downloader that doesn't require installation but only requires you to log in. This tool lets you download selected or all videos from a YouTube playlist, and you can download video quality in high quality up to 4K. All the downloaded videos will be conveniently packaged in a zip file.
Keep in mind that YouTubePlaylist.cc is best suited for YouTube playlists with videos not exceeding 30 minutes in duration. For longer videos, consider using SurFast Video Downloader.
Here's how to use YouTubePlaylist.cc to download YouTube playlists:
Go to YouTubePlaylist.cc using your web browser.
Copy the link to the YouTube playlist you want to download.
Paste the YouTube playlist's URL into the online YouTube playlist downloader and press Enter.
Select the videos you want to download or choose to download all at once. Configure the download settings (format and quality) in the bottom right corner.
Click Download as Zip to save the videos in the YouTube playlist.
Method 3: Download YouTube Playlist via 4K Video Downloader
Another method you can try is using 4K Video Downloader. This tool allows you to download YouTube playlists on Windows, macOS, and Linux, and you can download one YouTube playlist at a time. In the free version, you can download up to 10 videos in total. You can also use this tool to download YouTube videos to MP3 or MP4.
Here's how to use 4K Video Downloader to download YouTube playlists:
Install 4K Video Downloader on your computer and open it.
Copy the URL of the YouTube playlist you want to download and return to the downloader.
4K Video Downloader will automatically parse the URL and provide options to select the video quality and format for downloading.
After configuring your settings, click "Download" to start downloading the YouTube playlist.
Extra Tips: Download YouTube Playlist with YouTube Premium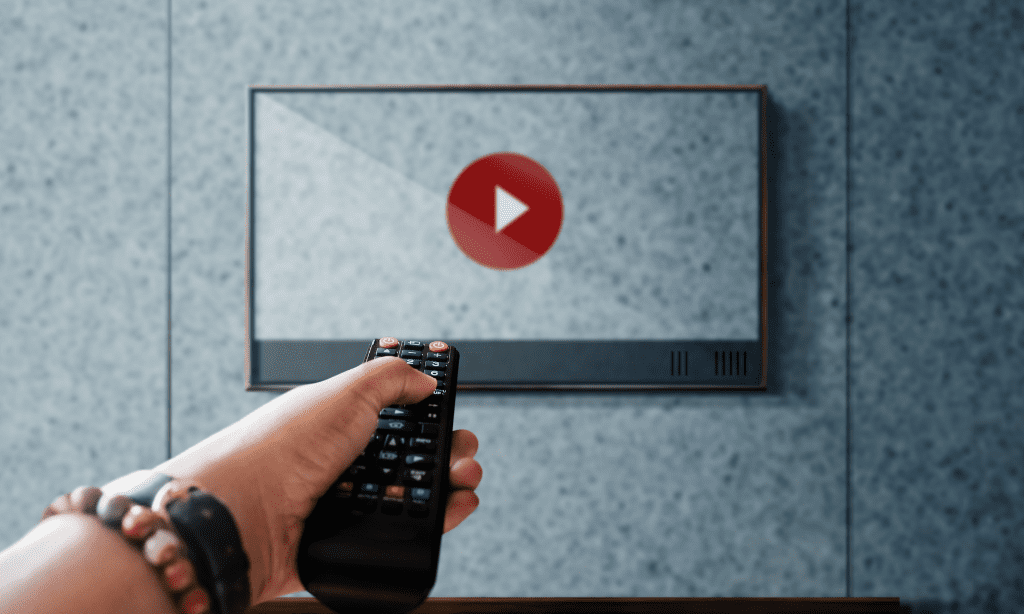 If your goal is to watch YouTube videos offline without keeping a copy, you can use YouTube Premium to download all available videos on YouTube and watch them offline within 30 days.
Here's how to do it:
Log in to YouTube on your mobile device using a YouTube Premium account.
Find the YouTube playlist you want to download and expand the playlist.
You'll see a download icon; tap on it to save all videos in the playlist.
You can access the downloaded YouTube playlist in the Library under Downloads.
Read Also: How to buy Facebook views
Can I Download Only Specific Videos from a Playlist?
Certainly! You can indeed download specific videos from a YouTube playlist using various download tools and services. This feature offers flexibility and allows you to curate your collection of videos precisely to your preferences.
Here's a more detailed explanation:
When you come across a YouTube playlist that contains multiple videos, you may not always want to download the entire playlist. It could be that you're only interested in certain videos within that playlist. Fortunately, there are tools and services available that enable you to be selective in your downloads.
Here's how it typically works:
Selective Video Download: Most YouTube playlist downloaders, whether they are dedicated software, online services, or browser extensions, provide the option to choose specific videos for download. This means you can pick and download only those videos that you find most relevant or interesting.

Customized Collections: This feature allows you to create customized collections of videos. For example, if you're interested in cooking tutorials, and a playlist contains various recipes, you can select and download only the recipes that appeal to you. This way, you're not cluttering your device with videos you won't watch.

Ease of Use: Selective video download is typically straightforward. You can usually tick checkboxes or mark the videos you want to download from within the playlist. Once your selection is made, the download tool will proceed to download only those chosen videos.

Saving Bandwidth: Another advantage of selective downloading is that it helps conserve bandwidth. Instead of downloading the entire playlist, you download only the specific videos you intend to watch. This is especially useful if you have limited data or a slow internet connection.

Personalized Playlists: After downloading your selected videos, you can create personalized playlists on your device. This allows you to categorize your content based on your interests, making it easier to find and enjoy specific videos when you want.
Additionally, you can also read on YouTube Ads target audience 
Frequently Asked Questions (FAQs)
Now let's explore some FAQs on how to download YouTube playlists.
1. What is a YouTube Playlist?
A YouTube playlist is a collection of videos grouped together on the platform. It allows users to organize and share videos around a common theme, making it easier to watch related content.
2. Why Would I Want to Download a YouTube Playlist?
Downloading a YouTube playlist enables you to watch videos offline, without needing an internet connection. It's ideal for situations like traveling, areas with poor connectivity, or when you want to create a personal video library.
3. Is It Legal to Download YouTube Playlists?
Downloading YouTube videos for personal use is generally considered acceptable, but it's important to respect copyright laws. Distributing downloaded content without proper authorization may infringe on copyright.
4. What Are the Methods for Downloading YouTube Playlists?
There are various methods to download YouTube playlists, including using dedicated software like 4K Video Downloader, online services like YouTubePlaylist.cc, or browser extensions. Each method has its pros and cons.
Takeaway
With these methods at your disposal, you can easily download entire YouTube playlists and enjoy your favorite videos offline whenever you like. Whether you prefer dedicated software like SurFast Video Downloader or an online solution like YouTubePlaylist.cc, or even 4K Video Downloader, there's a method for everyone. Additionally, YouTube Premium offers a hassle-free way to watch videos offline on the YouTube app. Happy downloading and watching!