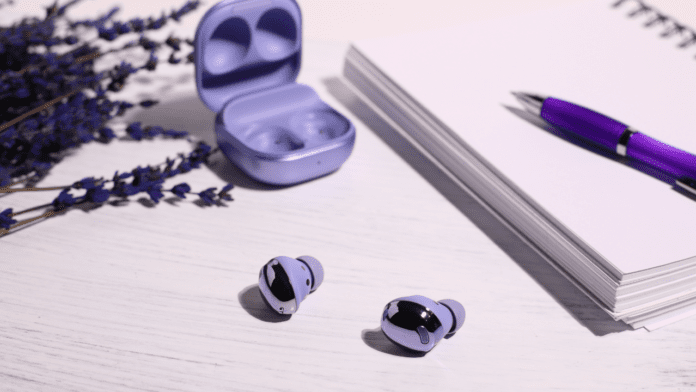 Do you want to learn – How to Find AirPods? Losing these compact devices can be a common occurrence due to their small size. Thankfully, Apple's innovative "Find My" app offers an effective way to track down your AirPods swiftly. Whether it's the original AirPods, AirPods Pro, or the latest AirPods Max, this guide will delve into how you can utilize the power of the "Find My" app to reclaim your lost AirPods. Stay tuned to uncover the secrets of successful AirPods retrieval using the impressive capabilities of this app
How to Find AirPods When They Go Missing
Locating misplaced AirPods, known for their compact design, can be a challenge. Thankfully, there are multiple ways to locate them using your iPhone, web browser, or the updated 'Find My' app. Apple recently released a firmware update for AirPods Pro, AirPods Max, and certain Beats headphones, enhancing their traceability through the 'Find My' app. Here's a comprehensive guide on how to retrieve your lost AirPods and enlist the help of fellow iPhone users in your search.
Understanding the 'Find My' App
The 'Find My' app was developed by Apple to monitor the whereabouts of its products during use. Derived from the well-established 'Find My iPhone' and 'Find My Mac' applications introduced in 2010, this app proves invaluable, especially if you frequently misplace your AirPods or other Apple devices. Through this app, you can swiftly locate your missing device on a map or employ an audible sound to expedite its retrieval.
Additionally, the app facilitates remote access to your device via the iCloud website, enabling actions such as locating lost AirPods, locking the device, displaying a message, or erasing its data. With its comprehensive functionalities, the 'Find My' app offers essential assistance in the event of device loss.
Setting Up the 'Find My' App
Upon opening the 'Find My' app on your iPhone, iPad, or Mac, your AirPods should be visible under the 'Devices' tab. Click on your AirPods to view their location on the map. In instances where the AirPods have depleted battery or are offline, their last known location will be displayed. This identical feature is accessible via the iCloud website as well.
Should your AirPods not appear on the map, activate the 'Notify When Found' toggle switch under 'Notifications.' This feature prompts a notification upon reconnection. While not a guaranteed solution, it eliminates the need to consistently open the 'Find My' app to check for their return.
For first and second-generation AirPods, a 'Directions' button exists. This function guides you to the location where your Bluetooth earbuds were last connected. Although not infallibly accurate, this feature serves its purpose. However, these capabilities are limited for earlier AirPod models.
Conversely, third-generation AirPods, AirPods Pro, and AirPods Max incorporate an Ultra-Wideband (UWB) chip, enhancing location accuracy, contingent on possessing an iPhone with a UWB chip (iPhone 11 and newer).
For UWB-compatible iPhones and AirPods, the 'Find' button within the 'Find My' app significantly improves AirPods retrieval, akin to locating an airbag. Simply follow the on-screen guidance to find your missing devices, and if necessary, switch between left and right AirPods. If you're interested then read on How to fix Apple music bug
To Spot Your AirPods Using the 'Find My' App:
Ensure your iOS, iPadOS, or macOS is updated to the latest version.
Launch the 'Find My' app.
Navigate to the 'Devices' tab.
Select your AirPods. Each device will display a location or 'No location found.
If desired, utilize the 'Find My' app via iCloud.com to locate your AirPods from a computer.
How to Find AirPods Using the Find My App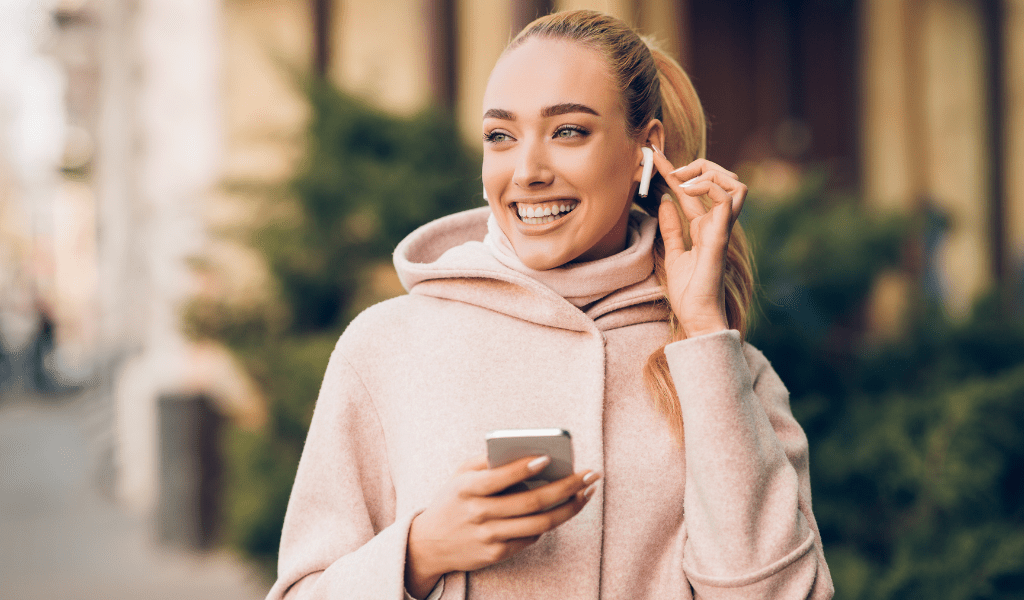 The Find My app is a valuable tool for tracking down your misplaced AirPods, whether they're AirPods 1, AirPods 2, AirPods 3, AirPods Pro, or AirPods Max. Here's a concise guide on utilizing its features effectively.
Locating AirPods with Find My's Direction or Play Sound Feature
Follow these steps to use the Find My app to locate your AirPods:
Launch the Find My app and access the Devices tab.
Click on the AirPods from the list of devices or select the AirPods' image on the real-time map.
Opt for the Play Sound option to audibly pinpoint your AirPods' location, or choose the Directions option for navigational guidance to your AirPods.
Finding Nearby AirPods
The 'Find Nearby' feature within Find My is particularly noteworthy. Compatible with AirPods Pro, AirPods 3, and AirPods Max, this feature emits a constant Bluetooth signal detectable by nearby devices, aiding in accurate location determination.
Follow these steps to employ this feature:
Open the Find My app on a supported iPhone or iPad (version 15.0.1 or later).
Select the desired AirPods for tracking.
Tap 'Find.' Based on the strength of the Bluetooth signal, the app will indicate if you're 'hotter' or 'colder' relative to the AirPods, akin to a 'hot and cold' game.
Locating AirPods Using Your iPhone:
The following steps guide you in using your iPhone with the Find My app to locate your AirPods:
Access the 'Find My App' on your iPhone. This app is pre-installed and cannot be removed. If you can't locate it, swipe down on your home screen and search 'Find My' in the top search bar.
Tap on 'Devices' at the screen's bottom.
Select your AirPods from the ensuing list. Swipe up to unveil all your Apple devices, including the AirPods, if they're not immediately visible.
Examine the map to identify the last known connection location of your AirPods.
Beneath your name, the nearest street address will be displayed.
If your AirPods are nearby, tap 'Play Sound.' Confirm the action in the pop-up window. While your AirPods will emit a beeping sound, note that it might not be very loud.
For AirPods positioned further away, tap 'Directions.' This feature provides guidance to the last known AirPods connection site. You can tap 'Go' to access step-by-step directions for walking, driving, and other modes.
If proximity allows, utilize the 'Find' feature. This novel function informs you if you're nearing or moving away from your AirPods, enabling you to get close enough to hear the audible beeping.
Mastering these features within the Find My app empowers you to swiftly and accurately locate your lost AirPods.
Discovering Lost AirPods with Find My on iCloud.com
Utilizing any web browser, access iCloud.com and sign in using your Apple ID.
If 'Find iPhone' is an option, click it. You might need to enter a 6-digit code sent to another Apple device first. If prompted, enter the code and click 'Find iPhone.'
At the top of the Find My map, locate 'All Devices.' Click on it to open a drop-down menu, then choose your AirPods to view their current or last-seen location.
Using Find My App on a Mac:
Harness your Mac to access the Find My AirPods feature:
Open the Apple Menu and access System Preferences.

Navigate to Security & Privacy.

Unlock the padlock in the lower left corner by clicking it and entering the administrator's credentials.

Select Location Services.

Activate 'Enable Location Services' and ensure 'Find My' is also enabled.

Click 'Done.'

Select Apple ID followed by iCloud.

Ensure 'Find My Mac' is enabled, and explore 'Options' to confirm 'Find My Mac' and 'Find My network' are active.

Click 'Done.'
Finding Lost AirPods via Web Browser
Visit iCloud.com/find and log in with your Apple ID and password to locate your AirPods through a web browser. Select 'All Devices' and pick your AirPods from the list. Then, either view their location on a map or use the 'Play Sound' feature.
Locating AirPods with Depleted Battery:
The most effective way to locate your AirPods is through the 'Find My' app. For a successful search, ensure one or both earbuds are missing outside the case. The app's accuracy is within approximately 20 meters via GPS and even more precise using Bluetooth data.
Important points to consider:
For the best results, use the 'Find My' app when one or both AirPods are lost outside the case.

The app works optimally if you're searching for individual AirPods outside the case.

While the 'Find My' app can help locate AirPods in the charging case, it relies on remembering the last used location.

Note that the app is designed to locate functioning devices. You can use it to check battery levels and emit a sound within 30 to 50 feet to assist in retrieval.

When AirPods are out of battery, the app's functionality diminishes. Nevertheless, it remains the superior method for locating lost or malfunctioning AirPods.
Within Bluetooth Range
If your AirPods are within your phone's Bluetooth range, the 'Find My' app will indicate their last location. They likely won't have moved, making retrieval straightforward.
Outside Bluetooth Range:
Now talk about if they are outside the range
If both AirPods are
Depleted of battery and

Beyond 150 feet from you
Since the 'Find My' app's data might not be as precise, locating them becomes more challenging. Yet, this doesn't render the search impossible.
Here's what you can do
Reflect on potential locations based on your memory.

Use the available information from the 'Find My' app.

While this approach involves some guesswork, combined with app data, it should lead you closer to your AirPods.
While the process isn't simple, finding dead AirPods is possible with the right approach.
Locating Your AirPods Case:
If you are using macOS Mojave, the "Find My iPhone" app can help locate your AirPods case. Mac users who have upgraded to macOS Catalina will utilize the "Find My" app. Although the case won't emit a sound if the AirPods are absent, the app will display its location. To find your AirPods case, follow these steps:
How to Find AirPods Case:
Open the Find My iPhone app on your iPhone.
Review the list of paired devices and tap the "AirPods" option.
Observe if there's a green dot next to your AirPods' name.
A green dot indicates the case is nearby.
A grey dot signifies that the AirPods case is out of proximity.
Tap the "Play Sound" button on the green dot to trigger a loud sound on your AirPods. Follow the sound to locate them.
If offline, tap the Car icon to view the last-known location of your AirPods.
Though locating the AirPods would be ideal, exploring both the case's interior and online sources can expedite the process. If fortunate, alternative strategies could also prove effective.
Finding a Single Missing AirPod or AirPod Pro
Losing a single AirPod or AirPod Pro can be frustrating. Apple has addressed this concern by enabling users to locate individual earbuds via the Find My app. To do this, treat each AirPod as a separate device. Here's how to locate AirPods individually:
Launch the Find My app > Devices > AirPods.
Utilize either the Play Sound or Directions feature to locate one earbud.
Return the earbud to the case and wait for the map to update. If the map doesn't refresh immediately, restart the app.
Once the location of the other earbud appears, use the Play Sound or Directions feature again to find it.
Locating AirPods Not Near Your Phone:
In cases where your AirPods are not within close range, Apple employs other iPhones worldwide to detect signals emitted by your AirPods. This is accomplished safely and anonymously. To proceed:
Select your AirPods in the Find My app.
Scroll down within the device information tab and tap 'Activate' under 'Mark as Lost.'
If prompted, enter contact details for display to anyone finding your AirPods.
Receive notifications on your device with the reported location.
In 'Lost' mode, AirPods are linked to your Apple ID, preventing unauthorized use.
Additional Noteworthy Points
The Find My app offers a 'Play Sound' option for AirPods, facilitating auditory localization. This feature appears on the Find screen when using UWB (Ultra-Wideband) for locating lost devices.
How to Preventing Future Loss
To minimize the risk of losing your AirPods, consider enabling the 'Notify When Left Behind' option in the Find My app. This feature sends an alert to your iPhone when your phone and connected AirPods move too far apart. AirTags can serve a similar purpose.
Collectively, these features fortify AirPods' traceability, reducing the likelihood of loss. If you prefer not to track them this way, tap the 'Remove This Device' button in the AirPods entry of the Find My app, eliminating their appearance on the map.
Frequently Asked Questions (FAQs)
Here are some frequently asked questions related to locating AirPods:
How do I locate my lost AirPods?
Open the Find My app on your iPhone, iPad, or iPod touch. Choose your AirPods from the Devices tab. Activate 'Mark as Lost' and follow the prompts to display your contact information for your lost AirPods.
Can you track the AirPods case?
AirPods won't emit sounds while in the case, rendering it untraceable. Find My AirPods relies on Bluetooth, making it impossible to locate a lost AirPods case.
What is the tracking range for AirPods?
AirPods can be detected within approximately 40 feet. Beyond this range, they become untraceable. If stolen, they can be paired with another iPhone, complicating retrieval.
What happens if I lose an AirPod?
If your AirPods or Charging Case is accidentally damaged, a fee can be paid to replace the affected part. In the event of loss, replacements can be obtained for a fee.
Final Words
In conclusion, the Apple Find My service stands as a highly valuable resource. Boasting features like Play Sound and Directions, it serves as a reliable tool to recover misplaced AirPods.
Therefore, there's no need to panic when you can't immediately locate your AirPods. You have the option to employ your iPhone or access the iCloud website, navigating to Find My and selecting your AirPods. The process is straightforward, alleviating any anxiety and distress associated with their temporary disappearance. Cold sweats and sudden panics are things of the past!