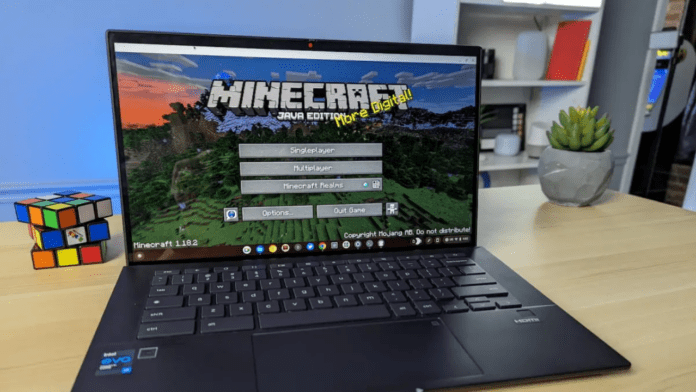 This article delves into the topic – How to play Minecraft on Chromebook without Linux. While Chrome OS remains less familiar compared to MacOS and Windows, it offers substantial capabilities that often go unrecognized.
A notable revelation for some gamers is the compatibility of Minecraft with Chromebooks. Establishing and running the game on this system is the primary focus.
Much like other operating systems, enjoying Minecraft on a Chromebook is an engaging experience. The parallels between playing on MacOS and Windows are evident.
Continual Enhancement of Chrome OS and its Offerings
The popularity of Chromebooks, designed mainly for educational use with web browsing in mind, has seen a steady rise. The continual addition of features to Chrome OS has spurred demand, making these devices increasingly sought after. The OS consistently integrates new media and optimizes compatibility.
The introduction of Steam in beta to Chrome OS is particularly exciting for gamers. This development enables players to access numerous high-quality games on Steam without transitioning to Linux.
Furthermore, Chrome OS users now have access to one of the world's most beloved games – Minecraft. Mojang, owned by Microsoft, recently revealed that Chrome OS users can download and play Minecraft through the Play Store.
Although setting up Minecraft on Chrome OS is slightly more intricate than on Windows, this guide is a valuable resource for home gamers who want to embark on this journey. Additionally, you can also read the Chrome download notification missing.
Guide: Playing Minecraft on Chromebook without Linux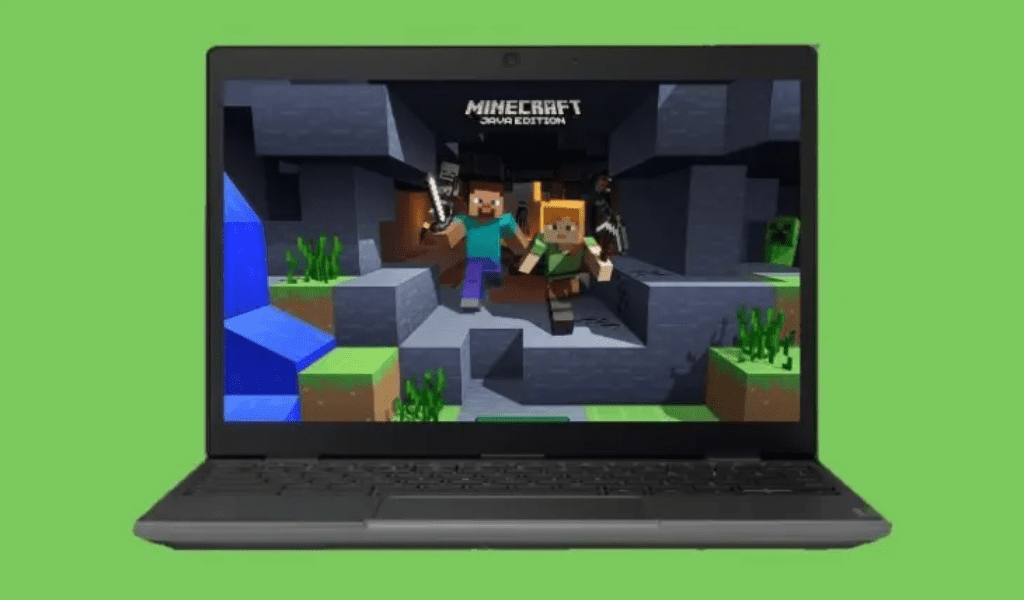 The joy of Minecraft is accessible on Chrome OS, contingent on verifying that your device meets the recommended specifications.
Minimum System Requirements for Minecraft
Operating System: Chrome OS 111
System Architecture: 64-bit (x86_64, arm64-v8a)
Processor: Intel Celeron N4500, Intel i3-7130U, Mediatek MT8183, Qualcomm SC7180 or better
Memory: 4GB
Storage: Minimum 1 GB for game installation, maps, and additional files
Step-by-Step: Installing and Running Minecraft on Chrome OS
Launch the Chrome web store on your mobile device.
Locate Minecraft among the available apps.
Click the Buy link to initiate the purchase.
The download of Minecraft will commence after purchase.
Access Minecraft from the launcher's library once downloaded and hit Play.
Upon launching Minecraft for the first time, a welcome screen prompts you to log in. Logging in with your Minecraft account enables access to extra features and content.
Key Points to Consider
It's essential to differentiate between the version available on the Play Store for years and the current case. The Bedrock Edition of Minecraft is unprecedented on a Chromebook, offering an interface more familiar to MacOS and Windows users. Bear in mind that Mojang is actively refining the port, implying potential minor issues. If you're interested also read on – How to find where you died in Minecraft.
Unlocking Educational Potential
The accessibility of Minecraft on Chromebooks holds tremendous educational promise. In the realm of digital learning, Minecraft has proven to be an effective tool for enhancing creativity, problem-solving, and collaboration among students. The availability of Minecraft on Chrome OS extends this potential to a wider audience of learners, enabling schools and educators to incorporate interactive and immersive experiences into their curricula. Students can engage in virtual world-building, historical recreations, and scientific simulations, all within the familiar Chromebook environment.
This convergence of gaming and education through Minecraft on Chromebooks highlights the versatility and adaptability of these devices in supporting various learning modalities.
Catalyst for Platform Diversity
The inclusion of Minecraft on Chrome OS marks a significant step toward platform diversity in the gaming landscape. Historically, gaming has been associated with traditional gaming consoles and powerful gaming PCs. However, the compatibility of Minecraft with Chromebooks showcases the evolving nature of gaming accessibility.
This development may encourage other game developers to optimize their titles for Chrome OS, expanding the gaming library available to Chromebook users. As more game developers recognize the potential of this platform, the divide between gaming devices could become less pronounced, ultimately benefiting gamers by broadening their choices and access to games across different hardware ecosystems. This change contributes to the democratization of gaming experiences and the breaking down of barriers that once separated various gaming communities.
Takeaway
While we acknowledge that some players might hesitate due to the investment in another Minecraft update, the excitement of those anticipating this moment is undeniable. As Chromebook hardware continues to rapidly evolve, possibilities expand. This includes the ability to relish classic video games that have shaped the computer industry. The inclusion of Minecraft will likely stand as a transformative juncture for Chrome OS, undoubtedly surprising users with its expanding capabilities.