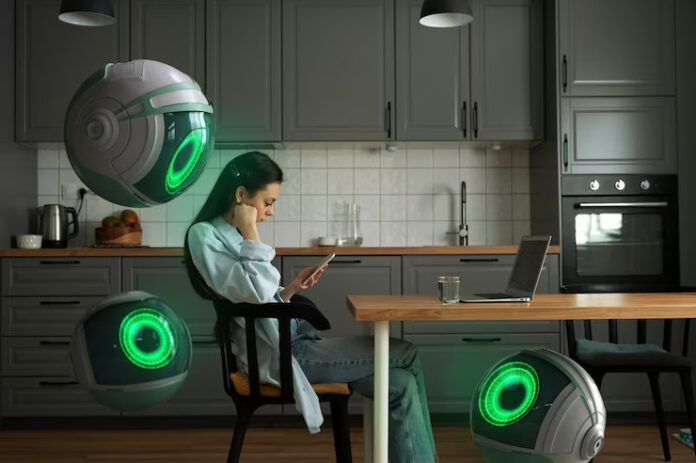 When OpenAI's ChatGPT became the talk of the town in 2022, it got everyone buzzing about AI's potential to reshape our world. But if we handle AI with care, it can be a powerhouse for good, enhancing our lives in countless ways. From chatbots like ChatGPT to Google's Bard, AI is the sidekick we didn't know we needed.
Let's dive into 20 ways AI spices up our everyday routines:
1. Navigating the World: Ever used Google Maps or Apple Maps? AI makes your ride smoother. With tools like Waze, you can bypass those pesky traffic jams.
2. Your Digital Life Coach: Want to boost self-confidence? Apps like Rocky.ai have your back, helping you chase after your goals.
3. Mastering Languages: Duolingo isn't just a fun app—it's your personal language tutor. Thanks to its AI, "BirdBrain", it crafts lessons just for you. Imagine ordering croissants in fluent French!
4. Be the Kitchen Guru: Need ideas for tonight's dinner? ChatGPT might have a recipe or two for you. Although, don't expect it to physically cook for you!
5. Gym Buddy: Ditch those generic YouTube workouts. Apps like FitnessAI customize routines based on your past sessions.
6. Drive in Style: Many cars today are jam-packed with AI features. Not only can they park themselves, but they also learn from your driving to ensure safer rides.
7. Super Parenting: Personalize bedtime stories with AI! Soon, we might even see AI teaching valuable life lessons to kids.
8. Go Viral: With tools like Lumen5, you can turn your blog into a viral video. And for budding podcasters, Podcastle's got you covered.
9. Boost Health: Watches like Fitbit don't just count steps—they also use AI to give vital health reminders.
10. Home Sweet Safe Home: AI-powered home security systems like Kuna AI are transforming how we ensure our homes remain our safe havens.
11. Green Goals: Through AI, projects like the World Bee Project and WWF are combating climate change and ensuring our planet stays green.
12. Cozy Living: Your home can now be a tech haven! AI devices help manage allergies, pamper pets, and even ensure the living room's just the right temperature.
13. Unleash Your Creativity: Fancy creating an artwork? OpenAI's Dall-E 2 and Soundraw can be your creative companions for visual art and music.
14. Taskmaster: Siri and Alexa aren't just fancy names. They help us stay organized, remember meetings, and even draft professional proposals.
15. Money Matters: Keep a tight grip on your finances. AI tools like Royal Bank of Canada's NOMI offer insights based on your spending patterns.
16. Travel Buddy: Planning trips has never been easier. AI-backed tools can suggest hotels, flights, and even top attractions!
17. Entrepreneurial Edge: AI aids like Looka and Canva can give your brand the polished, professional look it deserves.
18. Legal Eagle: Not a fan of legalese? Legal Robot translates it into simpler terms, making legal matters a tad less intimidating.
19. Productivity Power: Fireflies.ai and Grammarly can elevate your work by handling everything from meeting transcriptions to ensuring your emails sound just right.
20. Ace Your Exams: While you shouldn't let AI write your essays, tools like Studyable can aid with efficient study sessions.
So, there you have it! AI's not just a tech buzzword—it's your daily companion, making life a tad easier and a whole lot cooler.