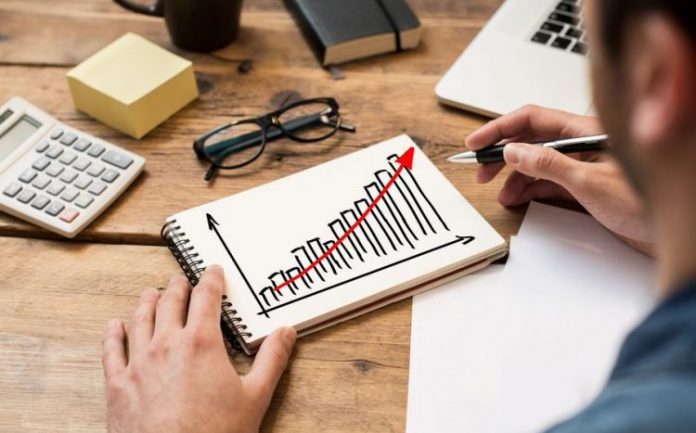 It is a fact that trading requires proper homework especially when you decide to invest in something risky. Random investment can cause severe loss and it is crucial to the research industry before you make any sort of investment. However, we cannot deny the fact that trading lets you earn more as compared to a fixed salary in a job. Here, we have unveiled some suggestions for beginners. So, let's dive into the details:
Ponder Previous Trends in Stock Market
When you decide to invest in the stock market, do not take a random step as proper analysis is mandatory. First of all, you should ponder previous trends to know the profitability ratio in the past. It is also vital to know the risk factor associated with the investment.
After doing an analysis of past years, you should ponder predictions about the future and if you are satisfied with predictions, invest at the right time. Fluctuations in the stock market are real so you'll need to be prudent because predictions may prove wrong.
Invest in Savings Account to Avoid Risk
If you do not like taking a risk, we suggest investing in a savings account because it lets you get a fixed amount every month in the form of interest. The basic amount will remain the same and you can withdraw that as per the contract you make with the bank. It is one of the safest options and you won't have to worry about cash inflow.
Follow the Footsteps of Top Traders
The other golden rule of investing wisely is to follow in the footsteps of top traders because you can get similar results as they do. Copy traders do the same and they earn good profits. They carefully examine the behavior and investment strategies of top traders and then invest accordingly. So, there is nothing wrong with acting as a copy trader as you can avoid risk while ensuring high profitability.
Invest in Land
Are you aware of the fact that all prudent business owners and investors prefer to secure a ratio of their earnings by investing in the land? It does not depreciate and this is a reason, the land is considered one of the safest investments.
You should make sure that land papers are original because sometimes investors are ripped off by fake documents. In short, when you buy land, try to analyze its market value and ownership before paying the amount.
Avoid Risk in the Beginning
If you are investing in the stock market or mutual bonds for the first time, we suggest avoiding risk because it can put you in trouble. You'll need to take steps carefully and it is important to analyze the financial statements of a company before buying its shares. You can even have a look at the audit report if it is available publicly. In short, you can stay on the safe side if you follow the investment tips discussed in this blog because beginners should do research before making any decision in terms of investment.
Apart from it, you can read these articles: Peaky Blinders Season 6, Samsung Galaxy S21 FE review, DaBaby net worth, Shetland Season 6, Primal Season 2, Cells at work Season 2, Goku, 6ix9ine net worth, The Shannara Chronicles Season 3, Death Note season 2, KProxy, Kung Fu Panda 4, 7StarHD, 123Mkv, Afdah, FFMovies, Bolly4U, Moviesflix, TrueID, Crystals for Protection, Mewing, How to charge crystals, Knightfall Season 3, Vampire Diaries season 9, Homeland Season 9, Sherlock season 5, Goodyear Viva 3, High sleeper bed, Cash for Cars, F95zone, the 100 Season 8, Salvation Season 3, Shadowhunters season 4, Poldark season 6, Good Place season 5, Madison beer net worth, Gravity Falls season 3, Hunter x Hunter season 7, Marvelous Mrs. Maisel Season 4, Bloodborne 2, Derry Girls season 3, and Knightfall Season 3, you can follow our Entertainment, Health, Technology, and Business category.