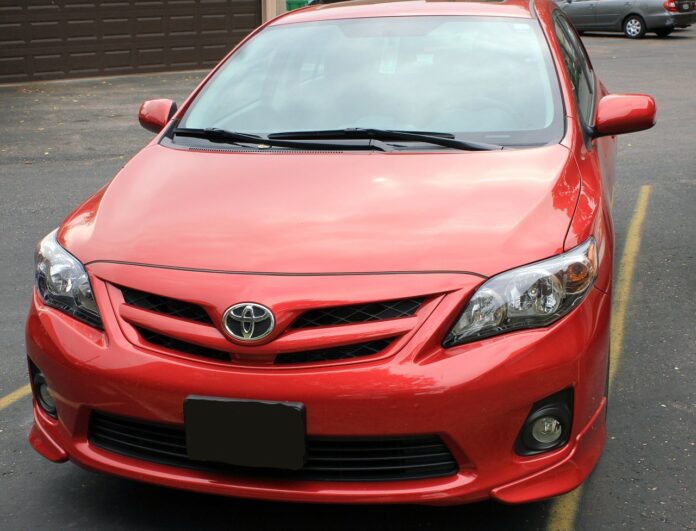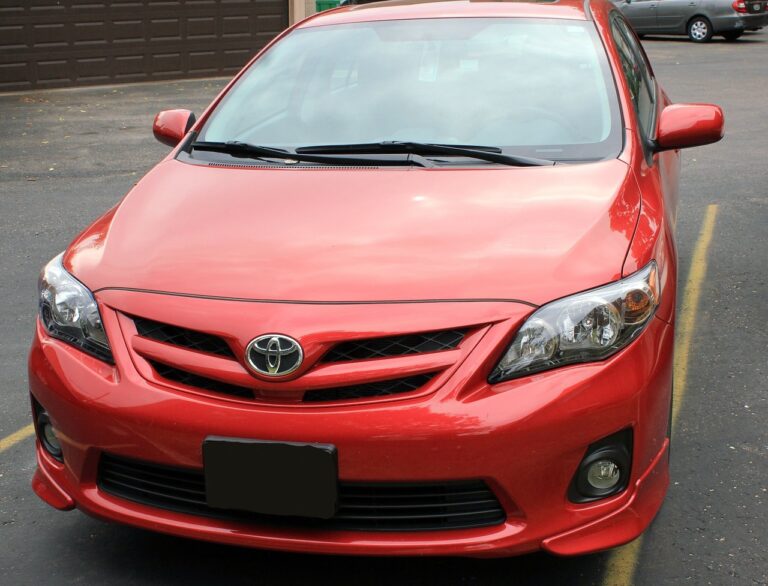 The automobile industry all over the world has recently seen a serious surge in environmentally friendly automobiles. companies like Tesla that are focused solely on developing alternative solutions for environmental pollution caused by cars are gaining far more attention than the companies that are working in conventional automobile mechanics. Companies like Ford, Mercedes, Bentley, and Toyota also have to show a strong conviction to ensure that the cause they are developing will not have a strong carbon footprint.
 The recent environmental conventions held in the United Nations such as the Paris agreement is strongly focused on developing cars that will have zero carbon footprint by 2030.  Even though that aim is not necessarily achievable the truth it is a strong indication that the world is going towards zero carbon footprint cars.
The present culture of developing heavy-duty cars with a strong carbon footprint is no longer a viable and welcomed system by the Global community. The result is that the modern automobile industry has to find alternative markets to sell cars that are already manufactured. even though major Automotive industries are focused on doing their part in reducing the carbon footprint on earth the present cars also have to be sold.  This research paper will discuss the alternative markets for the conventional automobile industry where they can effectively sell their products.
Consolidated Balance Sheet Data (end of period):

Year

2011

2012

2013

2014

2015

Total Assets:

29,818,166

30,650,965

35,483,317

41,437,473

47,729,830

Short-term debt, including current portion of long-term debt    

5,951,836

5,963,269 

6,793,956 

7,780,483 

8,963,492

Long-term debt, less current portion

6,449,220

6,042,277

7,337,824

8,546,910

10,014,395

Toyota Motor Corporation shareholders' equity

10,332,371

10,550,261

12,148,035

14,469,148

16,788,131

Common stock

397,050

397,050

397,050

397,050

397,050

Other Data:

Dividends per share (yen)

50.0          

50.0          

90.0

165.0

200.0        

Number of vehicles sold

●      Japan

1,913,117

2,070,799

2,278,796

2,365,410

2,153,694

●      North America

2,031,249

1,872,423

2,468,804

2,529,398

2,715,173

●      Europe

795,534

797,993

799,085

844,003

859,038

●      Asia

1,255,016

1,326,829

1,683,578

1,608,355

1,488,922

Other*

1,313,123

1,283,885

1,640,401

1,768,867

1,755,037

Worldwide total

7,308,039

7,351,929

8,870,664

9,116,033

8,971,864

*"Other" consists of Central and South America, Oceania, Africa, and the Middle East, etc.
As can be seen by the market performance of Toyota from 2011 to 2015 the company has been growing substantially regardless of the growth of electric cars and zero carbon footprint vehicles. There are various factors that define the success of an automotive company in sustaining their business growth. But here we are focused on target segmentation factors that contributed to the effective growth of Toyota as a brand.
At the present time, Toyota is making 10 million cars annually all over the world that are being sold across the globe. The research analysis of the annual report of Toyota has shown an interesting breakdown of market segmentation by the company to ensure that the growth is not affected by the sudden shift in the manufacturing policy of the Global cross automotive industry.
The Business Structure:
Toyota is a brand that has been around for a long time; that comes with its own repercussions. The company has become aware of issues that come with antiquated management systems. That is why the present structure of the company has greatly evolved to suit the needs of the modern shift. The following are the main characteristics of the new business structure that it has developed for changing times.
 Genchi Genbutsu is the concept of Focusing on developing a marketing power policy that is onsite and deeply engaged in the hands-on experience of the marketers themselves. This was a serious change because Toyota had an expensive and highly lucrative product and yet the selling process was handed over to the regional sales teams.
 Function-Based Logic: the main target segmentation focus also included a reduction in cross-functional coordination culture as it is known to cause many complications in multinational international sales collaborations. Function-based logic allows the company to develop a culture of quick decision-making process in a dynamic and global marketplace where regional factors play a crucial role in the sales potential of the product.
Product Longevity:
 Toyota has developed its identity as product manufacturers that provide high quality and long-lasting automobiles that can be used all across the globe. The products are developed with a strong consideration of the local dynamics and requirements of the target market.  Various factors like automobile spare parts, maintenance options for the vehicle and the selling price crucial for the decision of the brand in the region.
 Autonomous Region-Based Management:
 If the company is going to continue selling at the same quota as was previously expected then the company has to develop a region-based management system. While keeping this concept in mind, Toyota stationed chief officers in every region in 2011 to ensure that every region was managed while keeping the local community and its culture in mind. In 2013, the concept further evolved into a business unit system that allows workflow focused business model following an exclusive process model that is focused on regional practice. The main aim of this entire project is to ensure that management is closely focused on the local requirements and products in production were developed exclusively for the region they are going to be sold in
Small Business Units:
 The major issue with Toyota has been the massive company structure that involves various departments that limit the possibility of effective delivery. The solution was found with small business units that were developed in 2016 development of forward-looking R&D and advanced engineering systems that were launched as exclusive brands. Eventually gave rise to the Lexus brand, the compact and midsize cars and commercial vehicles that were all available to diversify and have the product side of the target segmentation. The powertrain company was also established that focused on the development of the powertrain component lead operations and enhancing technology-related as it allowed for a considerable reduction in unnecessary cross-unit coordination and increased the decision-making potential of the regional business units.
The modern companies developed under Toyota focus on consolidating the process from planning to production under one management can focus on ensuring that only one leader provides an integrated instrument operation that is conducted in the regional office.
 Alternative Market:
 When it comes to the alternative markets for Toyota as the brand; the alternative markets are mainly the third world countries where the brand has a very strong footing. The aforementioned are only a few of the various steps taken by the company to ensure that global operations are conducted as smoothly as possible.  The following are the alternative markets that emerged due to the steps taken by the company.
Lexus The Brand:
 Lexus is mainly focused on developing sedan, hybrids performance cars, sports utility vehicles as the main products.  Lexus is a luxury brand that is focused on providing effective automotive solutions to families for everyday use. The cars are commonly used in third world countries as well in the main focus are ensuring that luxury comes with effective solutions and the economic possibilities for the consumer. The products are mainly focused on providing family solutions to large families and that is a strong alternative market segment for the global consumer community.
  Commercial Vehicles:
 Toyota is well recognized for the vans it has developed in recent years.   Van ranges such as Yaris, Hiace, Hilux, Proace and many others are a strong indicator of the commercial vehicle market that Toyota is presently engaged in. Commercial vehicles are a strong part of modern urban life even in third world countries. These vehicles come with their own alternative market because the products are commonly used in urban life in third world countries for the transportation of people and products. The alternative energy solutions are not even remotely considered for this kind of vehicle at this time and there is an endless market to promote this product with virtually no competition. The premise of production and marketing increases manifold when the impact of these vehicles is considered on the commercial economy of any country. All of the heavy duty transportation vehicles at the backbone of the companies that are conducting mass distribution operations. Alternate energy solutions at present are limited at best it and they are barely completing the family unit automotive vehicle requirement of the world.  The major family vehicles are developed with oil based solutions even in an eco-friendly production culture. The reason is that alternative energy has not   evolved to the point where it can practically conduct the everyday operations required by the modern cars.
  The modern family vehicle has extensive responsibility requirements that include considerable mileage that can be best with hybrid cars. As Toyota is developing its own hybrid cars and is a pioneer in this field, the company does not have to worry about falling behind in this particular area. Hybrid cars are considered far more effective solutions in the modern times then its futuristic solution has was devised by Tesla recently. Hybrid cars are effective solution that reduces the carbon footprint considerately and is easy to develop on a large scale.
  Hybrid cars are also strong solution because they reduce the gas requirement of the car and are a considerable gas saver in the long run. Economical initiative in this situation also makes it an interesting alternative as the effectiveness of the solution makes it interesting and attractive product for the regular consumer.
 The alternative market discuss here is shown in a limited capacity but the fact is that the alternative market is considerable for the commercially developed product in the automotive industry. There is no talk of developing alternative energy solutions for these kinds of vehicles and that is why it is show that the band can easily sustain itself by focusing on these factors and growing their business even more so.
 All in all the research paper has concluded that the solution to alternative energy lies in alternative markets for the traditional products.
Name of Author: Darakhshan Roohi
Author Bio:
Darakhshan Roohi is a freelance content writer from Pakistan who is passionate about writing, digital marketing and making her mark on the world. She presently lives in Karachi, Pakistan and works as a  freelance writer and content writer an avid binge-watcher and a strong critic of the global diaspora, she is available for chat on [email protected].
References:
Toyota Motor Corporation Annual Report 2017
Dominici, G. (2009). From marketing mix to e-marketing mix: a literature overview and classification. International Journal of Business and Management, 4(9), 17-24.
Goi, C. L. (2009). A review of marketing mix: 4Ps or more? International Journal of Marketing Studies, 1(1), 2.
Rahmani, K., Emamisaleh, K., & Yadegari, R. (2015). Quality Function Deployment and New Product Development with a focus on Marketing Mix 4P model. Asian Journal of Research in Marketing, 4(2), 98-108.
Toyota Motor Corporation (2015). Product Lineup.
Toyota Motor Corporation (2015). Spare Parts, Accessories, and Marine Products.
Yun-sheng, W. (2001). Perfection and innovation of 4P Marketing Mix – How to evaluate 4P Marketing Mix. Commercial Research, 5, 6.