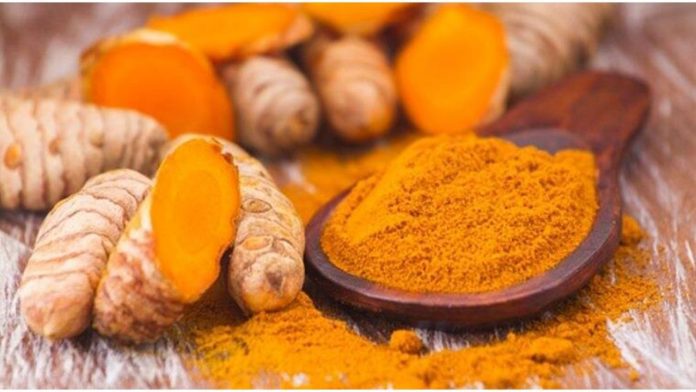 We lived in a mixed family system as children, growing up in a tier two city in India, with grandparents, uncles, aunts, cousins, and, of course, my parents and siblings. It was a large farm, and our neighbours and relatives were all educated professionals.
Our parents, on the other hand, did not hurry us to hospital ERs or doctor's clinics unless we experienced a fall, a little wound or abrasion while playing, or a small scalding or heat burn due to hot food or vessel.
The customary procedure was to take a few pinches of powdered Haldi (turmeric), cleanly preserved separately (rather than from masala packs, which could contain other spices), and apply it to the would. Fill it, close it, and forget it, as the old motorbike commercial used to say.
Trust me, none of our siblings or cousins ever had a pus-filled wound, and using turmeric as an antiseptic kept us healthy for many years.
Now, with only a minor nick and clip, we hurry the kids to the paediatrician or a wound care facility. As time passes, I will refrain from casting aspersions on the practise.
I'm glad the west is noticing these herbs, which are a magnificent gift from nature to all creatures and plants. The curcumin in turmeric has antioxidant and anti-inflammatory effects, according to the Cleveland Clinic (registered dietitian Nicole Hopsecger, RD), and researchers are looking at whether it can benefit conditions where inflammation plays a role, such as arthritis and ulcerative colitis.
Turmeric is a spice made from the root of the curcuma longa plant, a perennial ginger family member. Curcumin is the main active component. The west has just recently began to investigate this widely used and grown spice in India, both fresh and dried. While most Indian homes use Haldi doodh to treat colds, coughs, and other diseases, the west is only now discovering turmeric via turmeric lattes and other products. This rich golden herb, which is easy to add to smoothies and curries and shows promise when it comes to the following health advantages, has wowed the west.
Lessens inflammation: 
Turmeric may be therapeutic for chronic illnesses where inflammation begins to harm body tissues. One study of patients with ulcerative colitis, according to Cleveland Clinic Registered Dietitian Nicole Hopsecger, RD, indicated the potential of turmeric in helping to relieve the severe health condition. She claims that individuals who took 2 grammes of curcumin per day in addition to their prescription medication were more likely to remain in remission than those who only took the medication. "It won't necessarily help during an acute flare-up," Hopsecger continues, "but it may help prolong remission."
Improves memory: 
Cleveland Clinic is a medical centre in Cleveland, Ohio Another scientific trial found that 90 milligrammes of curcumin administered twice a day for 18 months improved memory performance in persons without dementia, according to registered dietitian Nicole Hopsecger, RD. "Researchers thought that the reduction in brain inflammation and curcumin's antioxidant properties led to less decline in neurocognition, which is the ability to think and reason," Nicole Hopsecger says, adding, "Curcumin may also play a role in preventing the development of Alzheimer's disease — however, that's an area where more research is needed."
Pain relief: 
For thousands of years, Chinese traditional medicine and Ayurveda have used turmeric in their medicinal protocols for treating arthritis, according to the Cleveland Clinic expert. Turmeric extract appears to have the ability to alleviate pain associated with osteoarthritis, while more research is needed. She also warns against discontinuing regular and routine medications recommended by contemporary medicine specialists for the same. "I wouldn't rely just on a curcumin supplement," says Hopsecger. "Medical care should be prioritised."
Fights free radicals and cancer:
Turmeric has antioxidant capabilities, and one study suggests that it can protect your body by neutralising free radicals. Turmeric can lower oxidative stress, according to clinical medicine researchers at the University of California San Francisco's Department of Medicine. Oxidative stress, which is caused by a mismatch between free radical production and the body's antioxidant defence mechanism, has been linked to the onset and spread of cancer. According to the study's findings, "Curcumin is classified as both an antioxidant and a prooxidant since it reduces oxidative stress in normal cells while increasing the generation of reactive oxygen species (ROS) in cancer cells. Despite the fact that various research have looked into curcumin's positive effect, this review will aid in a better understanding of the ROS-related chemopreventive and anticancer mechanism of curcumin." According to another study, the antioxidant benefits of turmeric may also boost the action of other antioxidants. According to the Cleveland Clinic, one study focused on colorectal cancer found a 40% reduction in the number of lesions in men's colons.
Lowers the risk of heart disease: 
Turmeric may help to minimise the risk of heart disease by reducing inflammation and oxidation. According to a Cleveland Clinic specialist, research demonstrate that turmeric can help reverse the progression of heart disease. Resistance to endothelial development — which plays a key role in high blood pressure — was raised in healthy middle-aged and older persons who took curcumin tablets for 12 weeks. She also mentions a study that tracked 121 persons who had bypass surgery on their coronary arteries. The group who took 4 grammes of curcumin per day for a few days before and after surgery had a 65 percent lower risk of suffering a heart attack in the hospital.
Lowers Cholesterol: 
Turmeric may also be beneficial when combined with cholesterol-lowering medicine. Curcumin appears to be safe and may protect patients at risk of heart disease by lowering cholesterol levels, while additional research is needed to determine how much and what sort of curcumin is helpful.
Helps fight depression:
When you have depression, your brain-derived neurotrophic factor (BDNF) levels drop, and your hippocampus, which aids in learning and memory, shrinks. Curcumin can raise BDNF levels and possibly reverse alterations, according to research. Curcumin has been shown to have antidepressant properties comparable to that of the contemporary mood medication fluoxetine (Prozac). Curcumin may also boost levels of serotonin and dopamine, two brain chemicals that control mood and other bodily functions. Who knows, if you take curcumin as directed by your doctor, you might be able to minimise your reliance on a variety of modern chemical medications.
How much turmeric is okay to be taken in a day?
While most doctors recommend 500 milligrammes twice daily with food, the dose that's good for you is determined on your general health. Talk to your doctor because more isn't always better.
"It's safe to take up to 8 grammes per day," Hopsecger says, "but my recommendation for the general population would be somewhere between 500 and 1,000 milligrammes per day." She recommends taking it alongside heart-healthy fats like oils, avocado, nuts, and seeds for best absorption.
A word of warning, though:
Before adding more turmeric to your diet, check with your doctor if you're on any medications for bloating, blood clotting, or gallbladder problems. While turmeric can assist augment your traditional care, it is not a substitute for medicine, according to the good doctor.
Disclaimer:
The tips and suggestions offered in this article are for educational purposes only and should not be construed as medical advise. If you have any particular questions concerning a medical matter, always see your doctor or a skilled healthcare provider.
Apart from it, you can read these articles: SEAL Team Season 5, DaBaby net worth, Shetland Season 6, Primal Season 2, Cells at work Season 2, Goku, 6ix9ine net worth, The Shannara Chronicles Season 3, Death Note season 2, KProxy, Kung Fu Panda 4, 7StarHD, 123Mkv, Afdah, FFMovies, Bolly4U, Moviesflix, TrueID, Crystals for Protection, Mewing, How to charge crystals, Knightfall Season 3, Vampire Diaries season 9, Homeland Season 9, Sherlock season 5, Goodyear Viva 3, High sleeper bed, Cash for Cars, F95zone, the 100 Season 8, Salvation Season 3, Shadowhunters season 4, Poldark season 6, Good Place season 5, Madison beer net worth, Gravity Falls season 3, Hunter x Hunter season 7, Marvelous Mrs. Maisel Season 4, Bloodborne 2, Derry Girls season 3, and Knightfall Season 3, you can follow our Entertainment, Health, Technology, and Business category.