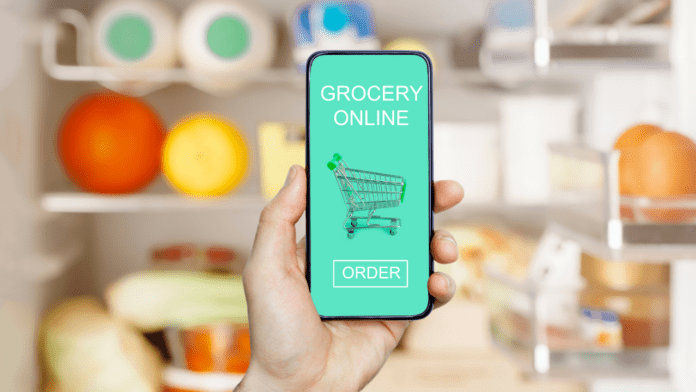 Are you on the hunt for the best food delivery apps in Vietnam? Well, you're in for a treat! Each year, an ever-growing array of food apps sprouts up, vying for your culinary affection.
In this article, we'll introduce you to the leading food delivery applications in the country, delving into their features and latest developments. Furthermore, we'll offer practical tips for navigating these services, empowering readers to make informed decisions when indulging in meal orders.
Join us on a delectable expedition as we embark on a journey through Vietnam's diverse meal delivery landscape!
Content Highlights
Among the premier food delivery apps in Vietnam, GrabFood, Shopee Food, GoFood, and Baemin take the lead, presenting a diverse range of restaurant options.
GrabFood prioritizes both security and convenience in its ordering process, offering various payment methods such as e-wallets, cash on delivery, or direct card/PayPal transactions.
Shopee Food, on the other hand, delivers a seamless shopping and dining experience, featuring competitive pricing and attractive discounts, while GoFood specializes in swift deliveries and exclusive promotional offers.
Baemin distinguishes itself from the competition through its advanced order tracking system, dependable delivery services, and exceptional customer care.
Top 10 Food Delivery Apps in Vietnam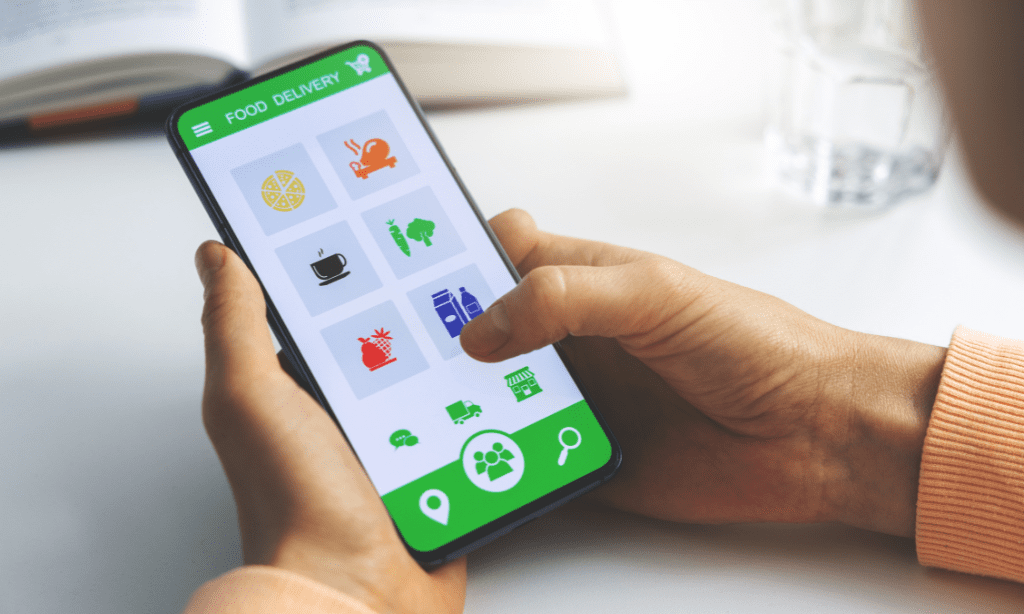 Vietnam boasts a selection of popular food delivery apps, with Grab Food, Shopee Food, GoFood, and Baemin leading the way.
Grab Food
Grab Food is the undisputed leader in the Vietnamese food delivery market. It has earned its reputation for convenience and efficiency. With a vast array of restaurant choices, it caters to various tastes and preferences. The user-friendly interface simplifies the ordering process, and secure payment options, including e-wallets, add to the convenience.
Real-time delivery tracking, competitive pricing, and frequent discounts make Grab Food a favorite among office workers in cities like Saigon. It ensures that your meals are delivered promptly and offers a variety of cuisines, ensuring that there's always something exciting to try.
Shopee Food
Shopee Food is the rebranded version of the Now app and has quickly become one of the top food delivery apps in Vietnam. It offers an extensive selection of restaurants, allowing users to order from various culinary delights. Integration with Shopee's existing platform makes it a seamless experience for users, and it often features exclusive promotions and deals.
Shopee Food prides itself on reliable delivery services and excellent customer care. Its user-friendly app interface ensures that users can easily place orders at any time and from anywhere, and they can enjoy the convenience of different payment options.
GoFood
GoFood is another popular food delivery app known for its fast and convenient delivery experience. With a diverse range of restaurants offering Vietnamese, Japanese, Chinese, and other cuisines, it caters to various tastes. The user-friendly interface ensures quick and secure ordering.
GoFood often provides free promotions, helping users save money on their favorite meals. The app's reputation is built on its lightning-fast delivery times and reliable service, making it a reliable choice for efficient food delivery in Vietnam.
Baemin
 Baemin stands out as a top food delivery service in Vietnam, bolstered by its acquisition of Vietnam. It offers an extensive menu of authentic dishes at competitive prices. Users benefit from an easy-to-use interface, convenient payment options, and quick delivery, all supported by advanced order tracking.
Baemin has ventured into other sectors like beauty services, showcasing its scalability and innovation. It prioritizes a delightful customer experience, reliable delivery service, and excellent customer support.
VnExpress Eats
VnExpress Eats has earned its popularity through an extensive restaurant selection and user-friendly features. It boasts a diverse range of dining options, making it appealing to those with varied culinary preferences. The app simplifies the ordering process with an intuitive interface and offers various payment options, including digital wallets. 
Efficiency is the hallmark of VnExpress Eats, ensuring prompt deliveries that keep meals fresh and hot. Frequent promotions and discounts sweeten the deal, providing cost-effective options for enjoying delicious dishes.
Loship
Loship, a homegrown Vietnamese food delivery app, has gained recognition for its unwavering commitment to fast and dependable delivery services. It effectively connects users with nearby restaurants, providing a convenient solution for those seeking prompt and hassle-free food deliveries.
The platform prioritizes user satisfaction by offering an intuitive and user-friendly interface, streamlining the ordering process. Customers can effortlessly explore a diverse array of restaurant choices, peruse menus, and place orders with ease.
To foster user loyalty, Loship has implemented a rewarding loyalty program, allowing users to accrue points and enjoy exclusive benefits with each order. Moreover, periodic special deals and discounts are a part of the package, further enhancing the appeal of dining through Loship.
Gojek
Originally established in Indonesia, Gojek has expanded its services to Vietnam, encompassing both motorbike ride-sharing and food delivery options. Its rapid rise in popularity within Vietnam can be attributed to its multi-service platform, which not only includes food delivery but also various transportation and other conveniences.
Gojek's food delivery service presents users with an extensive selection of restaurants, enabling them to conveniently order their favorite dishes. The app boasts a user-friendly interface that simplifies the ordering process, making meal selection and order placement a breeze.
A notable strength of Gojek lies in its seamless integration with its comprehensive platform, providing users with a wide range of services, from transportation to food delivery, all within a single, user-friendly app. Additionally, Gojek frequently offers promotions and discounts, making it an attractive choice for cost-conscious users in Vietnam.
With its established presence in multiple countries, including Vietnam, Gojek stands out as a prominent choice for those seeking diverse services, including food delivery, all consolidated within one app.
Now.vn
Now.vn is a well-established food delivery platform in Vietnam, renowned for its extensive selection of restaurants. It serves as the go-to app for individuals in search of their preferred dishes from local eateries, international restaurants, and everything in between.
In addition to its diverse restaurant offerings, Now.vn ensures user flexibility and convenience by providing a variety of payment options. The app has earned a devoted following by consistently delivering orders promptly while maintaining food quality during transit.
Whether one craves traditional Vietnamese cuisine or wishes to explore international flavors, Now.vn endeavors to provide a seamless and enjoyable food delivery experience.
LalaFood
LalaFood is a food delivery app catering to the diverse palates of users in Vietnam. It prides itself on offering an extensive selection of restaurants and culinary styles, making it an adaptable choice for those who relish culinary exploration.
User convenience and swift delivery times are top priorities for LalaFood. Its user-friendly features simplify the ordering process, enabling users to peruse menus, place orders, and monitor deliveries with ease.
LalaFood's mission revolves around making food ordering not only convenient but also delightful, ensuring that users have a pleasant dining experience from the moment they open the app to the arrival of their meal.
Foody
Foody stands as a versatile food delivery app in Vietnam, transcending mere food delivery services. While it offers an expansive range of restaurant choices for placing food orders, it also functions as a valuable resource for discovering new dining experiences.
The app empowers users with restaurant information, including reviews and recommendations, facilitating well-informed decisions about where to order. Foody's user interface is designed to foster exploration, enabling users to unearth a wide spectrum of dining possibilities.
Foody is a preferred platform among culinary enthusiasts who not only appreciate the convenience of food delivery but also relish the opportunity to explore and savor Vietnam's rich culinary tapestry. Additionally, if you want to check how to make your restaurant energy effective. 
Comparison of Food Delivery Apps in Vietnam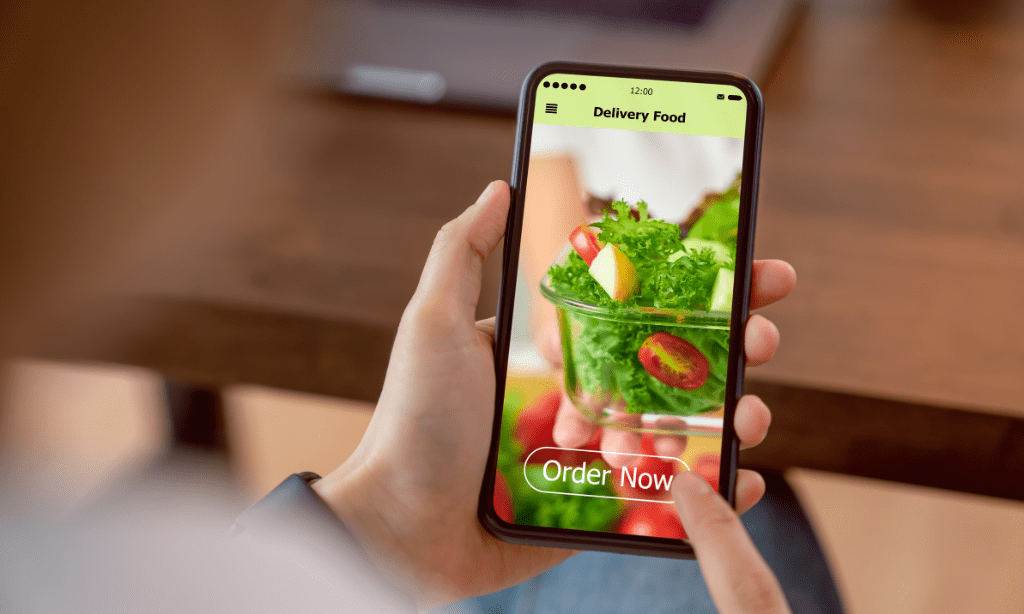 To make an informed choice among the top food delivery apps in Vietnam, it's crucial to analyze various factors such as pricing, delivery fees, restaurant options, availability, as well as user reviews and ratings.
Pricing and Delivery Fees
Vietnam hosts several renowned food delivery apps, including Grab Food, Shopee Food, GoFood, and Baemin. All of these services offer convenient payment methods, an extensive selection of restaurant choices, and competitively priced meals.
The fees associated with each app may vary based on factors like the type of order placed or the total order amount.
For instance, Grab Food's pricing structure may fluctuate depending on the location but generally involves a delivery fee determined by factors like the distance from the restaurant to the customer's address. Typically, its base rate remains affordable compared to competitors, though occasional additional charges, such as packaging fees or 'peak time' surcharges during high-demand periods, may apply.
On the other hand, Shopee Food typically charges a fee ranging from ¥3 to ¥5 per kilometer, along with a ¥15 fee for pickup orders. Additionally, users might encounter packaging fees or 'peak time' surcharges during rush hours when demand surges.
Restaurant Options and Availability
Food delivery apps in Vietnam, including popular choices like GrabFood, now, Loship, and GoFood, offer a vast array of restaurant options catering to diverse tastes and preferences. These platforms enable users, both locals and foreigners, to access a wide spectrum of cuisines, ranging from Filipino and Banh Mi (Vietnamese sandwiches) to Pho (noodle soup).
The Vietnamese food and beverage industry is notably responsive to shifting market trends and evolving consumer preferences. This dynamism results in a constantly changing landscape of restaurant options available for delivery.
Recent statistics indicate the remarkable growth of the online food delivery market in Vietnam, reaching a value of US$727.9 million in 2022. This robust growth underscores the increasing demand for food delivery services, which, in turn, encourages more restaurants to offer their dishes for home delivery or takeout.
User Reviews and Ratings
User reviews and ratings hold considerable significance when selecting a food delivery app in Vietnam. These reviews offer valuable insights into customer satisfaction with various aspects of the service, including the quality of service, reliability of deliveries, and overall convenience of the platform.
Positive reviews reflect a dependable and satisfactory user experience, which can attract more customers to the platform. Conversely, negative reviews serve as cautionary signals, helping customers make informed decisions about their choice of orders and platforms.
For instance, survey results indicate that GrabFood enjoys a 66 percent satisfaction rate among consumers, highlighting its popularity and positive reception. Reviews not only aid users in making efficient and cost-effective choices but also contribute to transparency within the industry, fostering trust and positioning companies for success.
Latest Updates and Innovations in Food Delivery Apps
Food delivery apps in Vietnam have undergone significant updates and innovations, enhancing various aspects of the service.
Integration of e-Wallet Portals
The adoption of digital payments, particularly e-wallets, has been on the rise in Vietnam. This trend benefits customers by providing a wider range of payment options and businesses by facilitating secure and convenient transactions for their clientele.
The integration of e-wallet portals into food delivery apps has gained popularity, allowing users to make swift and secure payments, thereby improving overall customer satisfaction and user experience. This advancement also paves the way for further digitalization initiatives in Vietnam's food industry, encouraging more people to use online channels for their daily transactions via mobile phones or laptops.
Improved Delivery Logistics
Advancements in delivery logistics have accompanied the surge in food delivery app usage in Vietnam. Innovative features like real-time tracking systems and contactless payment options have empowered customers to monitor their orders, minimize interpersonal interactions during deliveries, and securely complete payments.
These improvements have streamlined the delivery process, resulting in faster deliveries and heightened customer satisfaction. Additionally, integration with ride-hailing apps has expedited pickup times, particularly in densely populated areas, further enhancing the efficiency of food delivery services.
Enhanced Customer Support
Effective customer support is paramount for food delivery apps in Vietnam, ensuring a positive and hassle-free experience for users. Leading platforms like GrabFood, Shopee Food, GoFood, and Baemin prioritize customer service, offering features such as 24/7 chat support, rapid response times for inquiries or complaints, and swift issue resolution.
These measures not only enhance customer satisfaction but also foster user loyalty to the app. By addressing customer concerns efficiently and providing timely resolutions, these apps build trust among consumers and stakeholders in the process.
Moreover, these advancements streamline various processes, including payment transactions, order tracking, and query handling, resulting in quicker turnaround times for each transaction and an improved overall user satisfaction rate.
Tips for Using Food Delivery Apps in Vietnam
When utilizing food delivery apps in Vietnam, you can enhance your experience by ensuring accurate deliveries, securing great deals, and contributing to restaurant feedback:
Ensure Accurate Delivery Address
Providing precise delivery addresses is critical when using food delivery apps in Vietnam. Accurate address information is pivotal for successful deliveries.
Incomplete or incorrect address details can lead to order errors and delivery complications. Moreover, inaccurate addresses can result in delivery delays, negatively impacting the customer experience.
Users should double-check their location details before placing an order to ensure a seamless and error-free delivery process.
Check for Promotions and Discounts
Maximizing the benefits of food delivery apps may involve more than just ordering your favorite dishes. Keep an eye out for promotions and discounts to save money and get the best value from your orders.
Many apps offer special deals, such as percentage discounts, free delivery, buy-one-get-one offers, and other cost-saving opportunities like reduced prices or limited-time promotions.
By taking advantage of these promotional codes and vouchers, customers can savor their meals at reduced rates without compromising on their preferred restaurants due to cost considerations.
Leave Reviews and Ratings for Your Favorite Restaurants
The influence of reviews and ratings should not be underestimated when it comes to food delivery apps in Vietnam. Sharing feedback serves as a valuable resource for other customers, aiding them in making informed decisions about their orders.
User experiences often provide more current and relevant information compared to static online data. Reviews and ratings also assist restaurants in identifying areas for improvement, allowing them to maintain consistent quality in their products and services.
By leaving reviews and ratings for your preferred restaurants on food delivery apps, you actively contribute to building customer trust, holding businesses accountable for service quality, and encouraging overall consumer satisfaction.
Read Also: Best cooking Apps
Frequently Asked Questions (FAQs)
Now, let's address some commonly asked questions related to this topic:
1. What are the top food delivery apps in Vietnam?
Some of the most popular food delivery apps in Vietnam include GrabFood and Foody.vn, Now.vn, and GoViet/Gojek.
2. Are there additional charges when using food delivery apps in Vietnam?
Yes, most food delivery apps typically apply a service charge to orders before they are delivered.
3. Are menus regularly updated on Vietnamese food delivery services?
Yes, these platforms generally maintain up-to-date menus for the restaurants listed, ensuring customers have access to accurate information about their meals.
Takeaway
In summary, food delivery apps have transformed the dining experience in Vietnam. Whether you seek local flavors or international cuisines, these top-rated apps offer convenience and efficiency. GrabFood is renowned for its competitive pricing and discounts, while Shopee Food excels in platform integration. GoFood boasts an extensive variety of options, and Baemin stands out for its exceptional customer service and exclusive promotions.
In addition to these, local providers like Bach Hoa Xanh, Loship, BeChef, and The Coffee House offer quick deliveries and convenient payment options. These apps provide excellent alternatives to traditional methods of food ordering in Vietnam, offering a seamless and enjoyable culinary experience.