Introducing online accounts and digital services into our lives has brought both convenience and challenges. As passwords grow increasingly complex, the task of remembering them all becomes more daunting.
To simplify this process, there are dedicated password managers designed for the year 2023. These tools assist users in securely storing their credentials. In this blog post, we will delve into the best password managers for 2023, exploring their features and security aspects. This will help you determine which manager aligns with your specific needs.
Prepare to take control of your account security!
Understanding Password Managers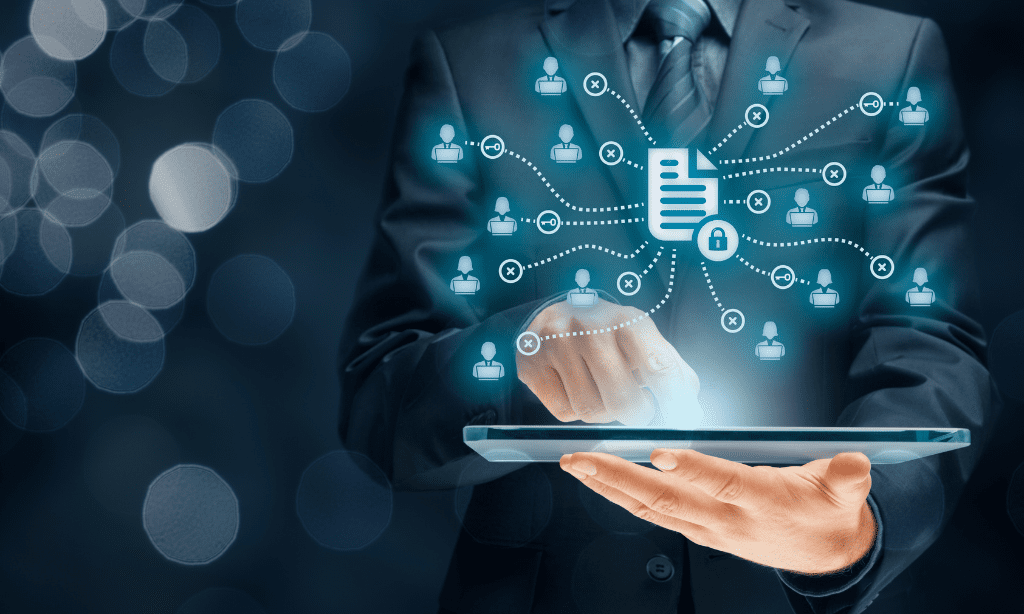 To grasp the concept of password managers, it's crucial to comprehend their functionality, security aspects, and the types of users who can benefit from their usage.
How Password Managers Operate
Password managers are like secure digital vaults where individuals can securely store all their usernames and passwords. These tools use advanced encryption algorithms to safeguard user data, accessible only through a single "master password" known exclusively to the user.
With this master password, users can access all their saved login credentials, eliminating the need to memorize each one. Moreover, top-tier password managers often offer two-factor authentication, enhancing security, and can generate complex, virtually unbreakable passwords for each account, thwarting cybercriminals.
Are Password Managers Secure?
Experts widely regard password managers as secure, and cybersecurity specialists endorse their use. In fact, not using a password manager can pose more significant risks. Managing passwords manually increases the chances of human errors or miskeying critical information.
Many password managers also employ zero-knowledge encryption, adding an extra layer of security compared to other storage methods. However, it's essential to research and select a reputable password manager to ensure safety.
By correctly configuring and using a high-quality password manager, alongside additional two-factor authentication measures and encrypted device storage, users can safely navigate the digital landscape of today.
Who Benefits from Password Managers?
Password managers are designed for anyone seeking to enhance online security and protect sensitive information. They cater to individuals of all technical skill levels, from beginners to advanced users unfamiliar with online security practices.
Password managers prove especially beneficial for individuals with numerous accounts who struggle to create strong, unique passwords for each. These tools often feature strength indicators and password change reminders to facilitate secure password management.
Furthermore, password managers frequently offer secure sharing options, allowing users to share login credentials safely and efficiently with family members. Additionally, they provide features like file storage for encrypting and safeguarding personal documents.
Why Employ a Password Manager?
In 2023, password managers are indispensable for bolstering online account security. They excel at storing and generating highly robust passwords, often with unique characters and lengthy combinations, enhancing protection. Password managers enable users to encrypt specific profile sections, ensuring that only the account holder can access them. This prevents third parties from gaining access to sensitive data like financial information, mitigating the risk of cyberattacks.
Moreover, password managers save time by swiftly and securely auto-filling login forms on websites. Two-factor authentication further fortifies security, requiring an additional identification step, making unauthorized access exceedingly challenging.
Factors to Consider When Choosing a Password Manager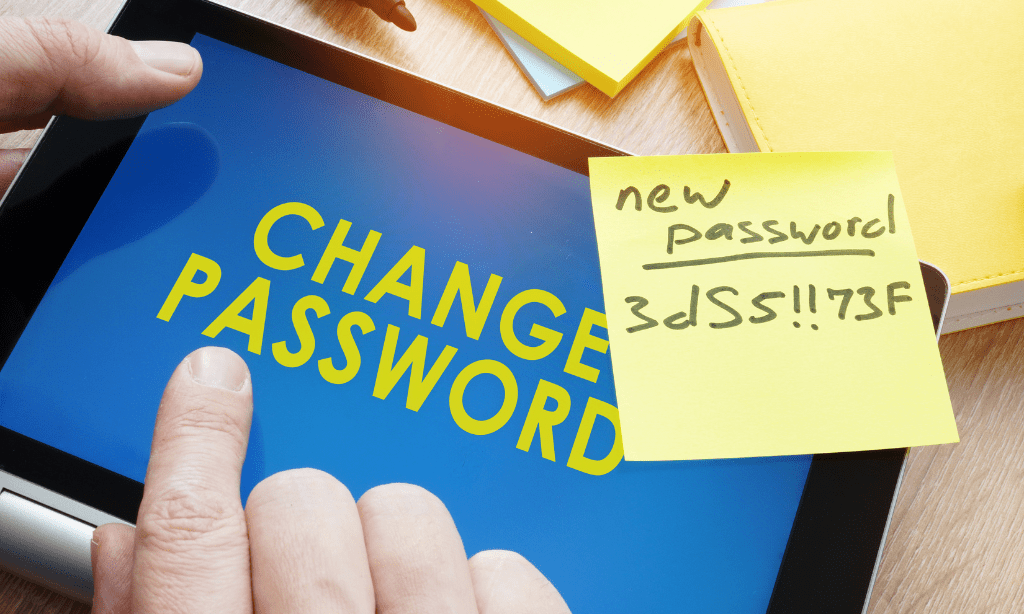 Several factors require consideration when selecting a password manager, including security, pricing, compatibility, and features. Here's an in-depth look at these considerations:
Security
Password managers are an excellent choice for individuals seeking heightened online security. Leading password managers implement features such as two-factor authentication, data encryption, and alert systems to detect potential breaches or data leaks, ensuring user information's safety. Evaluating the robustness of a password manager's security protocols is crucial when making a selection.
For example, 1Password recently introduced advanced biometric protection that encrypts the master key used to access all user credentials via Face ID and Touch ID on mobile devices. Bitwarden also boasts robust encryption standards, specifically AES 256-bit, ensuring the security of sensitive data even against brute force attacks.
Pricing
Cost is a significant consideration when choosing a password manager. While popular paid solutions like 1Password and Bitwarden offer reasonably priced annual subscriptions, free options are available. For individuals, Bitwarden's Premium Account is priced at $10/year and includes multiple additional features such as two-factor authentication, secure file storage, password health reports, and more. 1Password typically costs around $36/year but often has discounts or promotions that can lower the price. Both offer family plans that provide better value for those managing passwords across multiple users. Generally, higher-priced options come with advanced security measures like zero-knowledge encryption protocols to ensure complete security in case of data breach attempts.
Cross-Platform Compatibility
Cross-platform compatibility is vital for a password manager in 2023. It allows users to access passwords and secure information across various devices and different operating systems. Password managers like NordPass, which work on Windows, macOS, Linux, Android, and iOS, provide the cross-compatibility users are increasingly seeking. While free options like Bitwarden may also support mobile devices and have versions for popular browsers, it's worth considering the premium version of a service for additional security measures like two-step authentication recommendations.
Features
Password managers offer a range of features to facilitate password creation, storage, and management. Common features include automatic password generation, web form autofill, secure sharing capabilities, remote access control, dark web monitoring to scan for private data leaks, and encrypted file storage options. These functionalities help users stay organized when managing multiple accounts and keep login credentials safe from potential threats or unauthorized access. A good password manager offers flexibility and an intuitive interface, allowing users to organize personal information easily through customizable categories and labels, ensuring quick access without the need to remember which site belongs where or what usernames were used previously.
Secure Sharing Capabilities
Password managers with secure sharing capabilities simplify the secure storage and exchange of protected data with individuals or groups. Most password managers offer one-click sharing, eliminating the need for manual copy-and-paste interactions. Permissions can be granted when sharing, determining who has access to the data and when.
All communication between providers is encrypted using industry-standard protocols like TLS and SSH on their servers, preventing man-in-the-middle attacks when exchanging passwords or sensitive information.
NordPass includes a "Secure Sharing" feature that allows users to safely share confidential information without concerns of third-party interception. Bitwarden also provides robust secure sharing capabilities, allowing organizations to select up to 5 individuals for each shared item who will receive automatic notifications of changes or updates to the information.
Secure File Storage
Password managers with secure file storage enable users to store sensitive documents, images, and files in an encrypted, secure format.
This feature is highly valuable for organizations that need to securely retain confidential information or individuals looking for a safe location to store important personal records and data. Password managers with secure file storage are becoming increasingly popular for families seeking a central location for accessing documents securely across multiple devices.
As individuals manage passwords across various accounts daily, using a password manager with built-in secure file storage simplifies password management while ensuring the safety of valuable data.
Family Plan Allowance
Many password managers offer family plans, allowing multiple users to securely share passwords among themselves. This convenient feature simplifies password management and access across different devices, making it ideal for families.
A typical family plan enables parents or guardians to monitor their children's online activities, set website restrictions, secure confidential information, store important documents in local vaults, and back up data safely. With the added protection of two-factor authentication, all stored data remains secure, even if someone gains access to another member's account within the same plan. Families seeking an easy yet secure way to manage and share sensitive information should consider a password manager with this feature.
Top 15 Password Managers for 2023
In this comprehensive overview, we highlight the top 15 password managers for 2023, including popular choices such as 1Password, Bitwarden, NordPass, Dashlane, and more.
1Password
1Password reigns as the leading password manager of 2023, providing an affordable and user-friendly solution for storing passwords and personal data. It earns acclaim for its feature-rich offerings, reasonable pricing, and compatibility across various platforms, including macOS, Windows, iOS, and more. Notably, 1Password Individual stands out for its exceptional value, offering a wide range of features at a one-time cost, eliminating the need for monthly subscription fees. With end-to-end encryption and valuable features like dark web monitoring, secure file storage, contact details sharing via codes, and emergency contacts setup, 1Password ensures robust security while simplifying the generation of strong, unique login credentials.
Bitwarden
Bitwarden stands as an open-source password manager that combines affordability with feature-rich offerings. Recognized as one of the best password managers for 2023, Bitwarden provides straightforward pricing compared to other leading solutions like Keeper. Users can confidently create strong, unique passwords for their online accounts, bolstering protection against hackers. Bitwarden's availability on various platforms, including Android, iOS, Windows, MacOS, and Linux, ensures easy access to passwords from any device. Moreover, its family plan allows up to six members to use a single account at no additional cost, making it an attractive option for both businesses and families seeking convenient password management solutions with paramount security.
NordPass
NordPass has garnered a significant following as one of the top password managers in 2023. Developed by NordVPN in 2019, it quickly gained recognition for its safety, effectiveness, and user-friendly approach to password management. Key features include secure sharing capabilities and multi-factor authentication, making it an ideal choice for businesses seeking a secure password solution. Users can also benefit from health reports provided by NordPass, offering insights into the vulnerability of their passwords. Furthermore, NordPass offers cross-platform compatibility, simplifying security management across multiple devices. These features have prompted many users to switch from other services, appreciating NordPass's exceptional performance compared to similar services and even pricier alternatives.
Dashlane
Dashlane ranks among the best password managers for 2023, offering a secure platform for storing and managing online passwords. With robot-generated end-to-end encryption, Dashlane ensures the protection of users' data. Additional features, such as dark web monitoring and VPN protection, further enhance security. Dashlane's robust password generation tools facilitate the creation of strong, unique passwords for each website, enhancing overall security. Moreover, Dashlane boasts ample storage options, customizable templates for streamlined website navigation, and cross-platform compatibility with Windows, iOS, and Android devices. Its comprehensive feature set simplifies the process of creating secure accounts.
Zoho Vault
Zoho Vault stands as a potent and secure 8-in-1 privacy solution suitable for individuals and businesses alike. It offers automatic password generation, cross-platform compatibility, two-factor authentication (2FA), encrypted data storage, and an audit feature for monitoring user activities. The platform also features secure autofill capabilities and access control options for password management. With advanced security measures designed to counter the latest cyber threats and customizable features, Zoho Vault boasts a stellar 6.0-star rating from satisfied customers. Whether for individual or team use, at home or in business settings, Zoho Vault delivers an intuitive password management solution that meets contemporary security needs while setting new standards for strength.
Keeper Password Manager & Digital Vault
Keeper Password Manager & Digital Vault earns its place among the best password managers in 2023 due to its exceptional security features. It supports multi-platform syncing and provides additional layers of protection with features like biometrics and USB keys for user logins. The use of end-to-end encryption and server-side hashing of passwords safeguards user data against hacking attempts or unauthorized access. Furthermore, Keeper Password Manager facilitates team collaboration, allowing the addition of team members with individual account permissions, making it an excellent choice for businesses seeking secure collaboration tools.
LogMeOnce Password Management Suite Ultimate
LogMeOnce Password Management Suite Ultimate is recognized as one of the most secure password managers available in 2023. It boasts a multi-factor authentication system, supporting face and fingerprint recognition for added security. Additionally, it provides support for multiple platforms, enabling secure access to passwords from anywhere. Advanced organizational tools simplify password tracking, and a mobile app version ensures accessibility on the go, enhancing digital security. Notably, LogMeOnce has garnered exceptionally high ratings from trusted tech publications, including an impressive 6.8-star rating in 2023. In summary, LogMeOnce Password Management Suite Ultimate stands out as a secure and reliable password management solution for the year.
Password Boss
Password Boss secures its position as one of the top password managers for 2023. This manager offers a wide array of security features, including the creation of strong and unique passwords for all online accounts and timely alerts regarding potential data leaks to ensure information remains secure. Passwords are stored in an encrypted vault, easily accessible from any device or browser. The manager also simplifies form-filling with convenient automatic capabilities and enables secure file sharing among family members through family plans. Experts rate its effectiveness, awarding it a 4.6 out of 5-star rating when used appropriately. Password Boss's affordability makes it a desirable choice for safeguarding against cyber threats, even on a budget.
RoboForm Everywhere
RoboForm Everywhere represents one of the best password managers for 2023, offering reliability and a rich feature set. It includes auto-fill functionality, intelligent two-factor authentication, secure sharing capabilities, and much more. RoboForm Everywhere prioritizes maximum security, employing encryption technology to protect all user data stored within the manager. Moreover, it ensures seamless cross-platform compatibility for password synchronization across multiple devices, all at a considerably lower cost compared to other popular options. With years of experience in password management systems, RoboForm Everywhere has solidified its reputation as a dependable choice, providing effective tools at an affordable price without compromising convenience or safety.
Blur by Abine
Blur by Abine distinguishes itself as a privacy-focused password manager that combines comprehensive online privacy tools with core password management features. This multifaceted approach not only ensures secure and unique passwords for user accounts but also enhances privacy protection while navigating the digital landscape.
KeePass
KeePass, an open-source password manager renowned for its security and customization options, allows users to store passwords and sensitive data locally on their devices. KeePass boasts strong encryption and is entirely free to use. Users can personalize categories and templates for organizing passwords and tailor the software to their preferences. It appeals to individuals who prioritize complete control over password management.
1Password Business
1Password Business extends the functionality of the popular 1Password password manager to cater to business needs. It offers secure password management for teams and includes features such as role-based access control and reporting to enhance security and accountability. With 1Password Business, organizations can ensure employees use strong, unique passwords and effectively safeguard sensitive information.
KeeperChat
KeeperChat combines secure password management with encrypted messaging and file sharing, serving as an all-in-one solution. Ideal for users seeking to centralize digital security and communication in a single platform, KeeperChat ensures end-to-end encrypted messaging, self-destructing messages, and secure file storage. It caters to individuals and teams looking to maintain both password security and secure communication.
Lockwise by Mozilla
Lockwise by Mozilla stands as a straightforward and user-friendly password manager developed by Mozilla, the creators of the Firefox browser. Seamlessly integrating with Firefox, Lockwise offers secure password storage and auto-fill features. It is free to use and provides basic yet effective password management functionality, making it an excellent choice for users valuing simplicity and convenience.
Myki Password Manager & Authenticator
Myki represents a unique password manager emphasizing decentralization and zero-knowledge security. It stores passwords offline on users' smartphones instead of relying on cloud-based vaults. Myki also offers a secure two-factor authentication (2FA) solution. Users can store passwords, credit card information, and secure notes while maintaining full control over their data. Myki's approach appeals to users who prioritize privacy and security through local storage and encryption.
Comparison of Password Manager Features
In this article, we'll explore the various features offered by different password managers to help you determine which one best suits your needs.
Best for Free Password Management
Bitwarden is widely acclaimed as the leading free password manager. Its commitment to transparency and a comprehensive feature set sets it apart. Core offerings include robust encryption, two-factor authentication (2FA), biometrics support, Dark Web monitoring, secure sharing capabilities, a password generator for creating complex passwords, and seamless synchronization across multiple devices.
Bitwarden stands out by giving users control over their data, allowing cloud storage options like iCloud or Dropbox. Unlike many other free services, Bitwarden imposes no restrictions on vault item count or shared items, making it ideal for those seeking a cost-effective password management solution.
Best for Premium Password Management
Premium password managers are tailored for users who prioritize enhanced security and feature-rich experiences. Both 1Password and Bitwarden are popular choices in this category due to their strong encryption, multi-factor authentication options, convenient features like secure password sharing, and user-friendly interfaces.
These options provide unlimited password storage and additional perks like auto-login capabilities. What's more, they prioritize user privacy, with 1Password encrypting data locally before cloud syncing and Bitwarden employing end-to-end authenticated encryption technology.
NordPass is another noteworthy premium password manager, featuring robust security measures, including zero-knowledge architecture and seamless usability across various devices, from mobile phones to computers.
Best for Sharing Features
Password managers with robust sharing features are designed to facilitate secure password sharing among family members or team members. NordPass excels in this regard, boasting 'Secure Sharing' capabilities that allow inviting others to view or edit your vault, with the option to provide read-only access if necessary.
All shared items benefit from end-to-end encryption, safeguarding against potential data breaches. Bitwarden also shines in this area with its 'Shared Folders' feature, enabling the creation of digital folders for securely storing documents, notes, and login information in one encrypted location.
Both managers utilize industry-standard encryption technologies and additional authentication layers for added security, including two-factor authentication (2FA). These measures ensure the security of shared data while granting authorized access to teams or individuals.
Best for Password Organization
For efficient password organization, Keeper Password Manager & Digital Vault stands out in 2023. It simplifies password management with powerful autofill capabilities, customizable folders and labels, drag-and-drop reordering within folders or categories, secure note access, and support for two-factor authentication codes to bolster security.
Keeper Password Manager also facilitates secure file sharing and folder co-ownership, making it an excellent choice for collaborative projects. Additional features like Secure File Transfer Protocol (SFTP) enhance security when transferring files between devices and servers. With these organizational tools, strong encryption, and data scanning features to detect unauthorized changes, Keeper Password Manager streamlines password management while maintaining organization and security.
Best for Secure Cross-Platform Password Management
In today's multi-device world, secure cross-platform password management is crucial. Bitwarden and NordPass lead in this area, offering seamless compatibility across major browsers, devices, and operating systems, including Windows, macOS, Linux, iOS, Android, and Chrome OS.
These managers also feature browser extensions that simplify one-click site login or automatic saving of new login credentials to the manager's database. This ensures that users can securely sync and access passwords across various platforms.
Best for Additional Features
Many password managers offer advanced features beyond basic storage and autofill functions. 1Password, for example, offers emergency access, secure file storage, a family plan accommodating up to five users, an online security dashboard for monitoring password performance, and extensive customization options.
RoboForm Everywhere takes it a step further with its Travel Mode, allowing users to temporarily delete sensitive data from their devices before crossing borders or sharing devices. Bitwarden includes valuable features like two-factor authentication templates, secure file sharing among team members, and dark web monitoring to safeguard personal information online.
Security Considerations
Security is paramount when selecting a password manager, with encryption protocols, two-factor authentication, and other factors playing crucial roles.
How Secure Are Password Managers?
Reputable password managers employ robust encryption, secure protocols, and, in some cases, two-factor authentication to protect user data from unauthorized access. Encryption ensures that even if an attacker gains access to the manager's database, they cannot decrypt or read the stored passwords without the appropriate key. Security protocols add an extra layer of protection against potential breaches. Two-factor authentication generates one-time codes required for logging into the manager, adding an additional barrier even if an attacker possesses the username and password.
What Makes for a Secure Password?
The most secure passwords feature a combination of uppercase and lowercase letters, numbers, and special characters (e.g., ! or $) and have a minimum length of 8-10 characters. Ideally, passwords should be unique, avoiding dictionary words or personal information like birthdays or pet names. Passwords should never be shared, and using different passwords for each online service reduces risk in case one account is compromised. Additionally, if a password is memorable without being written down and password reset questions can only be answered by the user, it adds an extra layer of security.
Can a Password Manager Be Hacked?
While no software is completely immune to hacking, the likelihood of an individual user being affected by a password manager breach is relatively low. However, using strong passwords, avoiding password reuse, and implementing two-factor authentication can further reduce the risk. Some password managers are safer than others, with multi-factor authentication and end-to-end encryption technologies providing additional layers of security. Thorough research before choosing a password manager can help mitigate potential threats.
Setting Up and Using a Password Manager
Discover how to set up and utilize a password manager for maximum security across multiple devices, and gain insights into special features like passwordless logins and secure cross-platform management.
How to Set Up a Password Manager
Setting up a password manager is a crucial step in safeguarding your passwords. To begin, download the password manager software of your choice, such as Bitwarden or NordPass.
Once downloaded, you'll be prompted to create a master password. This master password should ideally be robust and memorable without being predictable. Additionally, many password managers offer features for importing existing usernames and passwords from sources like web browsers or other security tools such as LastPass or 1Password. Take advantage of these features if available! Lastly, it's advisable for users to periodically review their account settings to ensure that all stored information remains current and aligns with their current needs.
Using a Password Manager on Multiple Devices
Synchronizing a password manager across multiple devices enhances data security and ensures secure access to accounts from anywhere. With numerous password managers compatible with various platforms, including computers, smartphones, and tablets, users can select the one that best suits their requirements.
This approach not only offers convenience when accessing passwords on different devices but also provides peace of mind, knowing that essential information is securely organized in a single location. Password managers simplify the management of both personal and professional accounts by allowing users to sync their passwords or generate new ones with minimal effort.
Passwordless Options
Passwordless authentication represents an innovative technology with the potential to supplant traditional passwords. It eliminates the need for users to input and remember lengthy, intricate passwords as part of their login credentials.
Instead, during the login process, users are authenticated using biometric data or additional security measures such as two-factor authentication or security keys, rather than relying on usernames and passwords.
This approach streamlines the authentication process for users, removing the concern of forgetting usernames and complex passwords, which are vulnerable to hacking. Furthermore, passwordless authentication eliminates the risk of credential breaches through phishing attacks, as traditional credentials are no longer utilized in this type of login system. Additionally, you can also check an article on – Can AI crack your password listening to the sound.
Frequently Asked Questions (FAQs)
Now, let's address some common questions on this topic.
What is a password manager?
A password manager is a tool that securely stores and manages passwords for multiple accounts and websites.
How can using a password manager help keep my accounts safe?
A password manager enables you to store unique and complex passwords for each account, reducing the risk of unauthorized access by hackers who might attempt to guess passwords.
What factors should I consider when choosing the best Password Manager for 2023?
When selecting a Password Manager in 2023, consider factors such as the encryption method used, the availability of multi-factor authentication options, ease of use across various devices, and pricing to ensure you find a solution that aligns with your needs and budget.