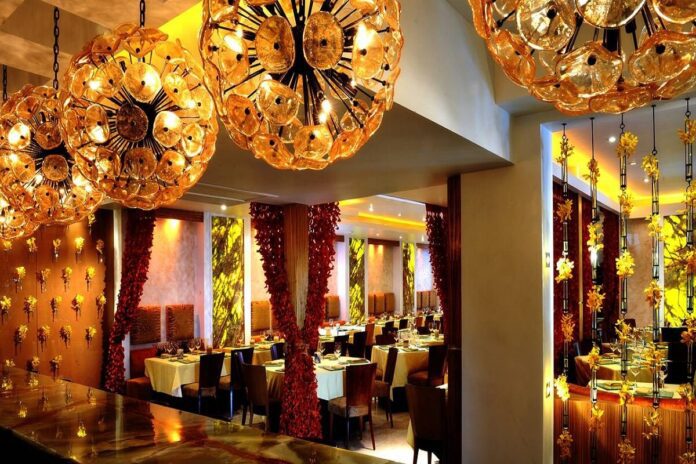 Miami is popular for multiple things, from its neon-light nightlife to white-sand beaches, Latin American flair, and Art Deco architecture. It is also the house of fine dining experiences and the most delicious yet expensive restaurants in the world.
Miami is a place with above 5,000 restaurants with worldwide cuisine options. These include:
Expensive dining restaurants
Local farm-to-table eateries
Cuban cafeterias
Japanese Ramen Joints
Spanish tapas, bars, and a lot more.
Miami has a whole lot of delicious cuisines to offer its visitors, that's too, with a luxury environment and unique ambiance.
Most expensive dining experiences in Miami
Enjoying expensive dining experiences is one of the best things to do in Miami. From downtown to Miami beach, here are some of the most expensive dining experiences to know.
Nusr-Et
Nusr-Et is one of the most expensive where you can dine in celebrity style. This restaurant will let you enjoy every bite of the meal served by Nusr-Et, the master butcher.
You can have highly personal delight and ample seafood options at this Turkish hospitality.
It contains a dining room with 200 seats and with unique sitting design to enrich your dining experience.
Gold Steak is their specialty dish which is a meat piece coated in edible gold.
Zuma
Zuma is another lucrative Japanese restaurant in Miami to offer an expensive yet finest dining experience. The food of Zuma is all about small plates. So, you must visit this restaurant with your friends who can share food willingly.
Zuma has a great variety of sushi. Besides that, gingery chicken is a delicious meat dish that is perfectly juicy and tender. This restaurant also features the best sake in Miami. The sommelier here will let you choose an excellent bottle to enjoy with your food.
The décor of Zuma has multiple elegant touches, including marble floors and chandeliers. You can also enjoy the river view in the outdoor sitting area.
Bourbon Steak by Michael Mina
Here is another most expensive and best restaurants in Miami. This restaurant has an intimate dining room featuring a large, open kitchen. You can have a comfortable atmosphere inside and an elegant night out in Miami.
The menu of Bourbon Steak by Michael Mina features prime-grade steaks and a bar filled with fresh seafood.
The maple-glazed duck breast is a standout option served with Swiss chard and cipollini onions. The visitors here can't go wrong with any food option on the menu.
The hotel has a lounge area featuring couches and low seating. Here you can hang out and enjoy appetizers and drinks before dinner.
You can have a VIP feel by seating in the private booth. It offers privacy and an opportunity to enjoy your favorite food in style.
Pao by Paul Qui
Are you looking for the most expensive restaurant in Miami for an upscale date night? Pao by Paul Qui is the best to consider. This restaurant features lavish decorations, and the theme is what you can't find anywhere else in Miami.
The unicorn theme setting in deep red and gold colors is everywhere. This Asian restaurant also has a unique signature cocktail that's a must-try for every visitor. They serve it in a unique copper-made fancy unicorn mug.
The Wagyu Carpaccio is another dish you must try at Pao.
Nobu
Nobu is one of the best yet most expensive dining places, especially for first-timers in Miami. It was an ultra-trendy, coastal club location earlier. However, now it has become the best place to enjoy a fine dining experience for travelers in Miami.
Nobu Matsuhisa is the famous chef of this Japanese restaurant.
The traditional lanterns, classic Japanese cuisines, and cherry blossom décor have made Nobu one of the best restaurants to visit in Miami.
All the local ingredients used in the dishes come from the farm directly. These added fresh flavors to the foods here.
Hakkasan
Hakkasan is one of the most expensive Chinese restaurants in Miami. It features delicious authentic Chinese food, a well-decorated interior, and a romantic atmosphere. Hakkasan also has an excellent wine collection with excellent serving services.  
The menu of this Chinese restaurant has traditional Chinese cuisine. These include roast ducks, wild mushrooms with noodles, jasmine tea, smoked ribs, stir-fried lobsters, etc.
Spices used in the cooking here are free from artificial preservations and all-natural. You will enjoy fresh ingredients in each bite.
Final Thoughts
From mouthwatering steaks to an impressive range of fresh foods and specialty cuisines, you can enjoy anything in Miami. Although experiencing expensive diving options in Miami will be heavier on your money pocket. However, you can have a lifetime experience of enjoying delicious and authentic cuisines in style.
However, Florida's exploration of expensive dining doesn't just end in Miami. You can likewise check out some of the best things to do in Tampa.