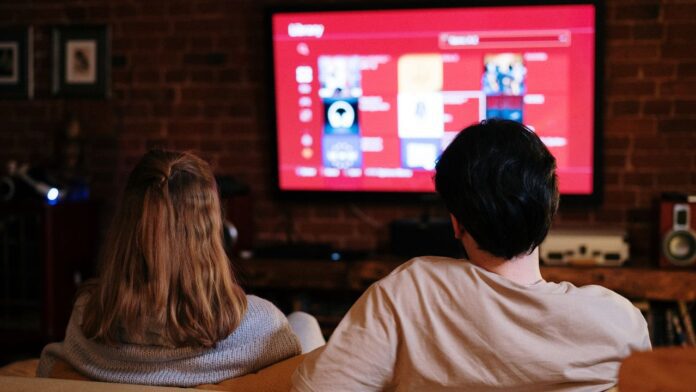 IPTV is an Internet Protocol Television. It is used to deliver video content to viewers' devices. In comparison with traditional delivery methods like cable or satellite, IPTV is the most advanced. It provides convenience and flexibility to viewers.
No wonder people are switching to IPTV services, and businesses are launching their own IPTV platforms. Let's take a closer look at the IPTV platform. 
What are the Components of an IPTV Video Streaming Service?
Arranging the whole process of IPTV video streaming requires a particular infrastructure.
IPTV encoder and IPTV transcoder are necessary for video delivery. For example, the IPTV encoder converts RAW video files into digital format and compresses a large file into smaller chunks.
IPTV transcoder adapts a video to the technical requirements of a receiving device. It converts the file from one format to another so that the device supports and plays it. The process sometimes includes changes in the quality and size of the video.
Applications allow the content provider to reach more devices of viewers with video content. As people have multiple devices, applications give you more chances to reach them with your videos. As a result, viewers are able to access the content at any time they want on any gadget they want.
CDN solutions help businesses transfer videos from servers to devices. CDN stands for Content Delivery Network. It is a network of geographically distributed servers. Thanks to them, the video is transmitted from the server closest to the viewer instead of the origin server. It makes the delivery faster.
You may also need an IPTV middleware to connect all components together so that they exchange data. Also, middleware has all functionality for video streaming platform management. A provider defines content categories, monetization models, locations where content is available, and many other things.
What Features Make IPTV Platforms Better than Traditional Television?
Traditional television operates only on TV. It has a fixed schedule that viewers need to follow if they want to catch a program. But IPTV platforms are different. Let's observe how.
#1 Available on multiple platforms
Viewers can access video content of the IPTV platform on any device if a provider allows that. When it offers applications for multiple devices like Smart TVs or smartphones, people can watch videos whenever and wherever they want.
Smart TV allows consumers to watch content with better picture quality and immersive sound. Viewing content on smartphones is possible in any location where the Internet connection is good.    
Moreover, people don't need to buy additional devices. They can use those they already have.
#2 VOD, live, and catch-up
Content providers can stream television programs or VOD (video-on-demand) content. In the past years, VOD content has become increasingly popular among viewers. These are videos available at any time a consumer wants. Also, VOD content allows binge-watching.
Customers like live streaming for the opportunity of direct communication with a brand. They can learn something, ask questions, and receive answers.
The catch-up feature allows one to watch a program that has already aired today, but a viewer still wants to watch it. Usually, it is allowed for rewatching during the day or other periods.
#3 Less expensive
In comparison to television, IPTV platforms cost less. Moreover, consumers may pay for a yearly subscription to a video streaming platform at almost the same price as television costs per month. 
Final Thoughts
IPTV video streaming services attract more viewers due to their convenience. People cut the cable cord and become users of IPTV platforms. It offers them a lot of benefits, like catch-ups, VOD content, or availability on multiple platforms, which makes the user experience even better.