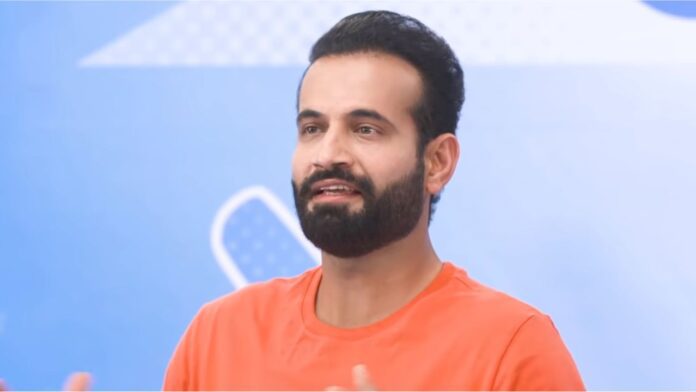 The cricketing world is abuzz with excitement as the official countdown to the ICC ODI World Cup 2023 has begun. This highly-anticipated tournament, scheduled to kick off on October 5th in India, has already ignited a fire of anticipation among both fans and experts.
The opening clash between England and New Zealand is expected to be a thrilling encounter that will set the stage for what promises to be an exciting tournament. As the event approaches, cricket enthusiasts and experts are sharing their insights and predictions about who might shine as standout performers in this edition of the ODI World Cup.
Read More: Is Arthur Ashe Stadium Sinking?
One notable voice in this discussion is former India all-rounder Irfan Pathan, who has offered his perspective on who he believes will emerge as the leading run-scorer and wicket-taker of the tournament.
Virat Kohli as the Leading Run-scorer
Irfan Pathan has expressed his strong belief in India's cricketing icon, Virat Kohli, as the leading run-scorer in the upcoming ICC ODI World Cup 2023. Pathan pointed to Kohli's extensive experience in the ODI format as the primary reason behind his choice. With an impressive track record and a remarkable ability to perform under pressure, Kohli is undeniably one of the top contenders for this prestigious title.
In a video shared by Star Sports, Irfan Pathan stated, "For me, the top run-scorer in the ODI World Cup is Virat Kohli due to his experience in the format."
Kuldeep Yadav as the Highest Wicket-taker
Alongside his prediction for the leading run-scorer, Irfan Pathan has also unveiled his choice for the highest wicket-taker of the ICC ODI World Cup 2023. According to the 38-year-old cricket expert, he's putting his money on Kuldeep Yadav to claim this prestigious title.
Read Also: How to Watch NFL Games 2019 Online for Free?
Kuldeep Yadav, renowned for his crafty left-arm spin and knack for perplexing batsmen with his variations, stands out as an exciting choice. His ability to turn the game with his spin is undeniable, making him a potential game-changer in the tournament. Pathan's endorsement further underscores the confidence in Kuldeep's skills and his potential impact on the international stage.
Irfan Pathan confidently stated, "For me, the top wicket-taker in this World Cup is Kuldeep Yadav."