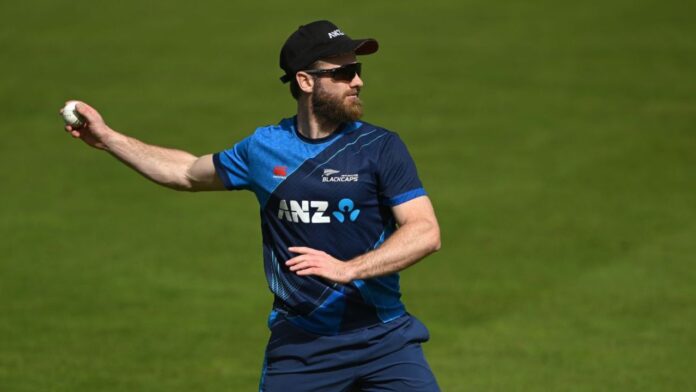 New Zealand has provided the most recent report on captain Kane Williamson's recuperation from a knee injury.
Despite hurting his knee during the IPL, Williamson has been included to New Zealand's 15-man roster for the ICC Men's Cricket World Cup. The New Zealand team management has decided that Williamson will miss the Blackcaps' tournament opener against England on October 5 in Ahmedabad in order to ensure his full recovery.
Williamson will bat exclusively in New Zealand's warm-up match against Pakistan in Hyderabad today, and he hopes to bat and field in the second warm-up match against South Africa in Thiruvananthapuram. However, New Zealand is being patient with their talisman in order to guarantee that he returns with all guns blazing sooner rather than later.
"Right from the start, we've taken a long-term view on Kane's return to play," head coach Gary Stead said of Williamson's fitness. His recovery is progressing well, and it is now a matter of ensuring that he can withstand the rigors and intensity of international cricket.
"We'll continue to take a day-by-day approach to Kane's rehabilitation and certainly won't be putting any pressure on him to return before he is ready," Stead said.
In Williamson's absence, wicketkeeper-batter Tom Latham will captain the team.
Read More: Shreyas Iyer Seals No.4 Spot with Consistent Performances, a Testament to His Talent