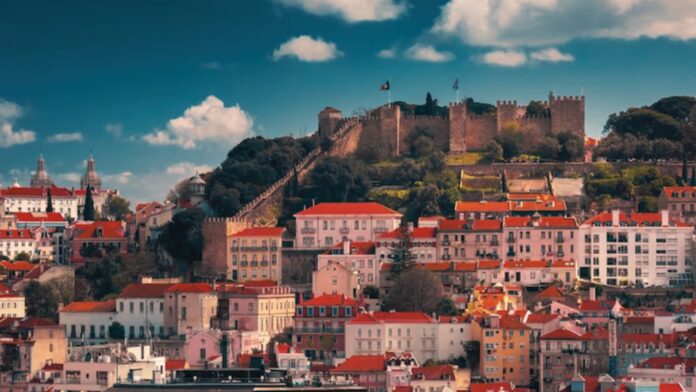 With stunning landscapes, historic charm, and an enviable climate, Portugal has become a top destination for expats looking to embrace laid-back living. From retirees seeking a warmer climate to remote workers and families looking for adventure, Portugal offers plenty of appeal. However, as with any major transition, there are important factors to consider before taking the leap. This comprehensive guide dives into the many pros and cons to give you a well-rounded perspective on life in Portugal.
Basking in Portugal's Idyllic Mediterranean Climate and Scenery
One of the biggest attractions of Portugal is undoubtedly its pleasant climate and dramatic natural landscapes. Mild winters allow for comfortable temperatures year-round, with cooler weather in the north and warmer conditions in the south. Summers are marked by sun-filled days perfect for beachgoing, with temperatures averaging a pleasant 77°F across the country. This sunny, moderate climate provides ideal conditions for an active outdoor lifestyle all year.
Portugal's diverse topography also entices visitors. Miles of picturesque golden-sand beaches offer swimming, surfing, and long walks along the coastline. Inland, rolling green hills dotted with vineyards and castles create a charming rural feel. And vibrant cities like Lisbon and Porto blend historic districts with cosmopolitan energy. Outdoor enthusiasts will find abundant hiking trails, rock climbing spots, and areas for water sports. With so much natural beauty, it's easy to stay active and soak up sunny days. In addition, you can also read an article on- Most Expensive Cities in Europe [2023 Updated List]
Affordable living and quality services in Portugal
The cost of living in Portugal is substantially lower than in other popular European destinations. According to Numbeo, consumer prices are on average 47.78% lower than in the UK, 39.69% lower than in France, and 28.49% lower than in Spain. Items such as rental accommodations, dining out, transportation, and groceries are particularly affordable. For instance, a nice 3-bedroom apartment away from the city center rents for around €800 per month on average, with wide variability across regions. These lower costs allow expats and retirees to truly stretch their money.
In addition to affordable living expenses, services like healthcare and education are high-quality and inexpensive in Portugal. The public healthcare system provides universal coverage through state insurance, which only costs around €30 per month. Excellent private hospitals and international health insurance are also available. Education is free through high school, and there are many reputable international schools catering to expat children. Enjoying this balance of value and quality makes daily life in Portugal very appealing.
Immersing in Historic Cities, Charming Towns, and Vibrant Culture
From ancient castles dotting lush hillsides to modern attractions in Lisbon and Porto, Portugal overflows with enchanting history and culture. Whitewashed fishing villages offer a taste of traditional life along dramatic cliffs and coastlines. Vibrant cities like Lisbon blend historic trams, charming plazas, and winding alleyways with cosmopolitan cafes and bars. Porto charms with pretty pastel buildings lining the Douro River. And the sprawling palaces and convents left behind reflect Portugal's prosperous past.
Portugal's unique history as a seafaring nation also informs its rich food, music, literature and customs. The Portuguese people are known for their warmth, hospitality, and family focus, making it easy to form local connections. Festivals and events fill the calendar year-round, from holidays like Christmas and Easter to energetic celebrations, including beachside São João festivities with music and bonfires. With so much vibrant culture and tight-knit communities, it's simple to build a rich social life. Additionally, you can also read about- Friendliest and Most Welcoming Countries Around the World
Accessible Retirement, Residency, and Investment Options
Portugal offers several appealing residency and visa options, making it accommodating both for short-term stays and long-term relocation. The Golden Visa program grants residency to non-EU citizens who invest €350,000 or more in real estate. Digital nomads can stay up to 6 months visa-free or apply for the D7 visa, allowing stays up to one year. And the Non-Habitual Resident Program gives new residents qualifying for pensions a decade of tax breaks.
For retirees, Portugal is especially attractive thanks to its sunshine, walkable cities, affordable living costs, and senior-friendly services. The country ranked as the world's third-best place to retire in the 2022 Retirement Index. Between seaside communities in the Algarve and historic towns in central Portugal, many ideal retirement spots exist. Overall, Portugal offers accessible paths for legal stays.
While the Portuguese lifestyle has obvious appeal, potential downsides to consider include complex bureaucracy, limited job opportunities, and language barriers. Navigating legal systems like permits and visas can be frustrating, especially if you don't speak fluent Portuguese. Some expats hire lawyers to help with the red tape. Building local connections and practicing patience help smooth the process.
Learning Portuguese is also essential for daily errands and forming relationships, as English has limitations outside of major cities. Opportunities to practice the language abound, but gaining fluency takes time. In terms of work, openings may be scarce depending on your profession and are often lower-paying than in other parts of Europe. Securing a job can be challenging. Diligent networking, specialized skills, and fluent Portuguese aid in the process.
You May Find Interest: Safest Countries in the World [2023 Updated]
Comparing Metropolitan Hubs to Charming Small Towns and Villages
Portugal offers a spectrum of lifestyles, from lively Lisbon and Porto to postcard-perfect rural villages. Cosmopolitan Lisbon provides endless amenities along with history and culture. But higher costs and crowds come with city living. Meanwhile, outlying towns and communities offer less bustle but fewer modern conveniences. The Algarve region charms with sleepy seaside living yet relies heavily on tourism. Weigh locations based on your lifestyle vision.
Wherever you choose, embracing the local pace of life is key. The Portuguese mentality values time with family and friends above all else, including work. So take time to sip coffee in a sun-filled plaza, attend a neighborhood festival, or chat with locals while meandering cobblestone streets. Soon, you'll find yourself slipping seamlessly into the Portuguese lifestyle.
With heavenly weather and scenery, old-world charm, and welcoming locals, Portugal understandably captures the hearts of many expats. But bureaucratic hassles, language barriers, and other challenges can also accompany such a major life transition. By giving the pros and cons equal consideration, you can make the best decision about whether and where to plant new roots in Portugal.