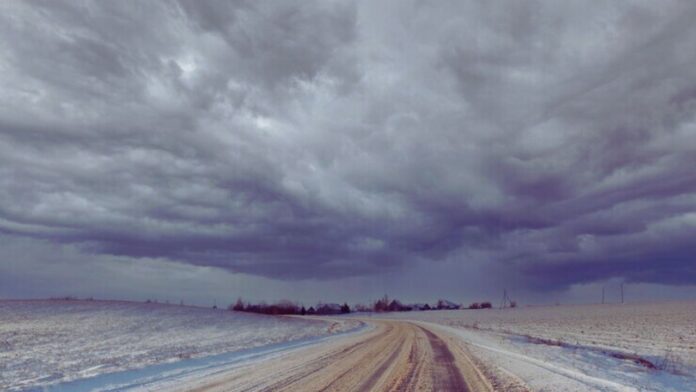 A storm system developing over Texas is forecast to spark severe thunderstorms with damaging winds, large hail, and isolated tornadoes across Louisiana, Arkansas, and Mississippi Monday afternoon into the evening. With plenty of moisture and warmth supplying energy, thunderstorms could disrupt holiday travelers using airports, highways, and railways across the region. Tornadoes that develop pose threats to lives and property. The Storm Prediction Center has highlighted an area encompassing New Orleans, Baton Rouge, and Jackson for the most severe threats. Thunderstorms are expected to weaken overnight but could still produce heavy rainfall, leading to ponding on roads.
Rain Expands While Severe Weather Continues Tuesday
As the storm strengthens and moves east Tuesday, heavy rain will overspread much of the eastern third of the country. Breezy conditions across the Northeast could delay flights and make driving hazardous. The most troublesome weather is likely across the Southeast, where severe storms may continue early Tuesday around the Florida panhandle and southern Alabama. With the storm tapping tropical moisture, rainfall rates of 1-3 inches per hour could result in flash flooding. Another round of strong thunderstorms across Louisiana could exacerbate existing flood concerns before the severe threat shifts east across Mississippi and Alabama on Tuesday afternoon. Additionally, you can also read about- Scientists Study Jupiter and Saturn Storms to Learn About Exoplanets Secrets
Snow and Wind Also Pose Threats for Northeast Tuesday Night
The expansive area of rainfall will reach the Mid-Atlantic and Northeast by Tuesday afternoon, possibly mixing with snow across the higher elevations of Pennsylvania and New York. While little accumulation is expected initially, windswept snow could reduce visibility on stretches of I-80, I-84, and I-90. The wintry mix will expand into Vermont and New Hampshire's elevated terrain Tuesday night as colder air filters in. The Adirondacks, Green Mountains, and White Mountains could pick up several inches of fresh snow, making roads slick for travelers heading home on Wednesday. Breezy conditions along the I-95 corridor may hamper airport operations from Washington, D.C., to Boston.
Lingering Impacts for New England While Other Regions Dry Out
As the storm slowly exits the northeast coast on Wednesday, precipitation will become more scattered. However, lingering moisture wrapping around the storm could continue snow showers across interior New England. Additional light accumulations possible Wednesday across Vermont, New Hampshire, and Maine could create slippery travel and delay snow removal. Lower-elevation areas near major highways like I-93 may transition from rain to snow as colder air sweeps southward. Elsewhere, rain will taper off throughout the day across the eastern Great Lakes, Ohio Valley, and Mid-Atlantic regions. Lake-effect snow Bands that develop southeast of the Great Lakes could impact secondary roads, but major highways should remain mostly wet. If you want you can also read- The Majestic Lost City Discovered in the Atlantic Ocean's Depths
Fair Travel Conditions for Most by Thanksgiving Day
Behind the departing storm, drier air will bring improving travel weather for Thanksgiving Day across most of the country outside of lingering lake-effect snows downwind of Lake Erie and Ontario. Breezy conditions may continue across New York City during the Macy's Parade, possibly keeping giant character balloons lower to the ground. Travelers across the Midwest, South, and West can expect fair weather for the holiday, aside from some mountain snow showers. Another storm with the potential for more east coast rain or snow is possible by the weekend, but too early for specifics.
You May Find Interest: Scientists Discover Light Itself Can Cause Water to Evaporate Without Heat