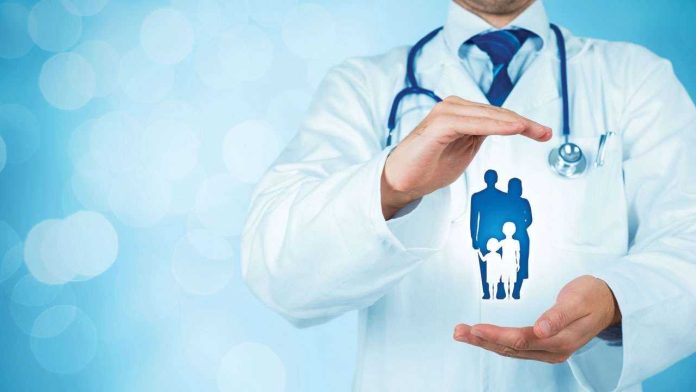 Ahmedabad in India is one of the fastest-growing cities due to its infrastructure facilities and other factors. However, many residents in the city are facing health issues as the pollution levels are increasing day by day. Therefore, they should consider buying a Mediclaim policy that caters to their needs when it comes to medical expenses. Choosing the best Mediclaim policy in Ahmedabad provides ways to get protection against rising medical inflation and illnesses to ensure peace of mind. The policy is entirely different from health insurance when it comes to coverage for hospitalization.
What is Mediclaim policy?
Before buying a Mediclaim policy in the markets, customers should know what it is that will help make the right decision. The policy covers only medical expenses and hospitalization costs. It doesn't provide comprehensive coverage like a health insurance plan. One of the main advantages of this plan is that it allows policyholders to make multiple claims when the sum insured amount gets exhausted. Mediclaim policy has a lower sum insured amount that provides coverage up to 5 lakhs. The plan is ideal for those who can't afford high premium amounts and is available in different types.
Advantages of buying Mediclaim policy in Ahmedabad
Medical emergencies
Ahmedabad has various multi-specialty hospitals and getting treatment during medical emergencies will lead to high expenses. Hence, one should have a Mediclaim policy that satisfies his/her medical needs. It will help a lot to reduce the financial stress after admitting a person to a hospital.
Hospitalization expenses
The policy covers all the expenses that incur during hospitalization such as OT charges, blood, oxygen, diagnostic procedures, room rent, etc.
Daycare treatment coverage
A Mediclaim policy offers coverage for daycare treatment when a policyholder doesn't require hospitalization in less than 24 hours. It is helpful for those who want to undergo advanced treatment in a hospital.
Pre and post-hospitalization charges
The Mediclaim policies cover expenses for pre and post-hospitalization thereby giving ways to lower the financial burden. On the other hand, it has a waiting period of 60 days and 90 days during the claim process.
Expenses for a hospital stay
Buying a Mediclaim policy provides ways to get coverage for a hospital stay when a person undergoes treatment in a general ward or ICU. It allows a policyholder to reduce the costs significantly to ensure peace of mind.
Consultation fees
Mediclaim policies cover doctor's consultation fees after admitting a patient to a hospital in Ahmedabad. They even provide coverage for surgeon's fees that will lower the financial crunches.
How to choose a Mediclaim policy in Ahmedabad?
List of network hospitals
While buying a new Mediclaim policy in Ahmedabad, customers should check the list of network hospitals with more attention. Getting treatment is listed hospitals provide ways to choose cashless services during planned and emergency hospitalization that will help reduce the financial burden.
Claim settlement ratios
Not all insurers are the same and policy buyers should evaluate their claim settlement ratios from different sources. It is wise to buy a plan from a company that has high claim settlement ratios.
Sub-Limits and capping
Sub-Limits and capping may affect the coverage after admitting a person to a hospital. It is imperative to evaluate both of them while buying a policy in Ahmedabad.
Premium
Premium is the most important thing to consider when buying a Mediclaim plan because it may vary from one insurer to another insurer in Ahmedabad. Customers should consider comparing the premiums online that will help select them depending on their needs.
Why one should buy the Mediclaim policy in Ahmedabad?
Buying a Mediclaim policy in Ahmedabad eliminates out-of-pocket expenses allowing a person to overcome financial worries. The policy is suitable for individuals as well as families to get coverage for medical conditions quickly. Apart from that, policy buyers can avail of tax benefits under section 80D based on the premium amounts. It provides ways to manage hospitalization expenses with ease to reduce unwanted problems. The policy is a cost-effective way of obtaining healthcare services that contribute more to lower problems to a large extent.
Where to buy Mediclaim policy in Ahmedabad?
Anyone who wants to buy aMediclaim policy in Ahmedabad should consider selecting a reputed insurer that satisfies their requirements. Care Health Insuranceoffers Mediclaim policies at affordable prices and customers can buy them online with options. The company aims at offering the best service to policy buyers with highly qualified teams. With lifestyle diseases are increasing day by day, having a Mediclaim policy will help a lot to get maximum protection from them. The policy is an ideal choice for those who want to ensure enough coverage in the hospitalization process. It even shows ways to safeguard families from high medical expenses when they need the best treatments in hospitals.