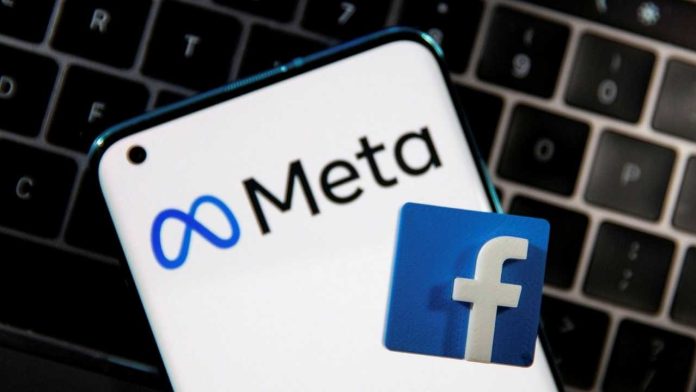 Mark Zuckerberg has stated that his company would no longer be known as Facebook.
The rebranding is part of the company's larger aim to create a virtual world, but opponents believe it's a ploy to divert attention away from recent controversies.
Here's what we know thus far about Facebook's metamorphosis.
Is Facebook changing its name?
The Facebook company has been renamed Meta, but the Facebook social networking software will remain the same.
It's also got a new logo (does that look similar to anyone else?).
According to a release, the name change is intended to unify the company's "apps and technology under one single company identity."
Since its inception in 2004, Facebook has acquired the social media apps Instagram and WhatsApp.
It has also made investments in other technologies such as Novi, a digital wallet, Portal, a video-calling gadget, and Oculus, a virtual reality system.
Meta's rebranding also includes a focus on bringing the "metaverse" to life.
However, many believe this is really a ploy to divert attention away from the so-called Facebook papers.
Internal Facebook warnings about the negative and frequently harmful implications its social network algorithms caused or exacerbated around the world were disregarded or downplayed, according to documents stolen by a former Facebook employee.
What is the metaverse?
The metaverse is a virtual universe into which you may connect yourself and theoretically perform practically anything.
The concept is explored in films such as The Matrix, Ready Player One, and Tron, and it is frequently depicted as a corrupt system to which people living in a dystopian society escape (sounds like fun, right?).
Mr Zuckerberg described the metaverse as a place where people could communicate, collaborate, and create, and predicted that it will reach a billion people in the next several decades.
Despite the fact that he doesn't expect to profit from it in the medium term, the tech magnate is behind the concept.
"This is not going to be a successful investment for us in the near future," Mr Zuckerberg told analysts.
"However, we believe that the metaverse will eventually succeed the mobile internet."
What is the meaning of meta?
Meta is a prefix – a word that comes before another — that signifies "after" or "beyond," "to work at a higher level," or "to transform."
Metacarpus (finger bones after the wrist), metalanguage (language used to describe another language), and metamorphosis are all examples of metamorphosis (a change of form).
However, in popular culture, it is used to denote when something is self-aware.
This can be seen in films and television shows that break the fourth wall by doing something that acknowledges the audience's presence.
The comedy series Community, however, is the best example of meta.
The show perfected meta throughout its six seasons, incorporating aspects of the performers' religion into their characters, paying homage to other series with themed episodes, and even identifying itself as a show by "doing a bottle episode."
Apart from it, you can read these articles: Cells at work Season 2, Goku, 6ix9ine net worth, The Shannara Chronicles Season 3, Death Note season 2, 5 Best Indian Curries, KProxy, Kung Fu Panda 4, 7StarHD, 123Mkv, Afdah, FFMovies, Bolly4U, Moviesflix, TrueID, Crystals for Protection, Mewing, How to charge crystals, Knightfall Season 3, Vampire Diaries season 9, Homeland Season 9, Sherlock season 5, Goodyear Viva 3, High sleeper bed, Cash for Cars, F95zone, Aloe Vera Juice, the 100 Season 8, Salvation Season 3, Shadowhunters season 4, Poldark season 6, Good Place season 5, Madison beer net worth, Gravity Falls season 3, Hunter x Hunter season 7, Marvelous Mrs. Maisel Season 4, Bloodborne 2, Derry Girls season 3, highest paid CEO, and, Bhushan Kumar net worth, Knightfall Season 3, you can follow our Entertainment, Health, Technology, and Business category.