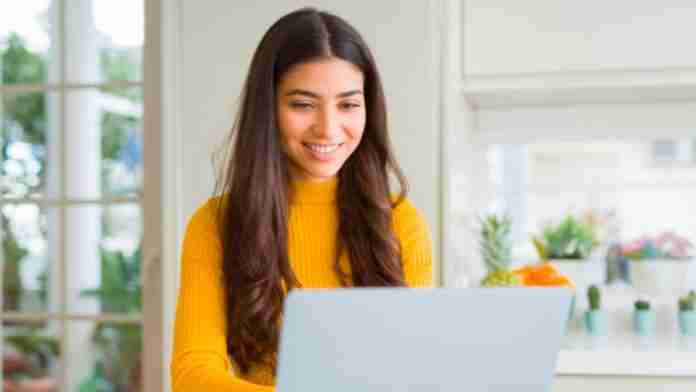 As bachelor's degrees have become the most basic of qualifications in the job market, many graduates have found themselves having to go back to school to advance their skills either for specialist or management roles. Advanced management qualifications have become even more popular with more people opting to find the shortest pathway up the corporate ladder. Often, they will be faced with the dilemma of whether to pursue a Master of Business Administration (MBA) or a Post Graduate Diploma in Management (PGDM).
Advanced general management qualifications help students to build general management skills that cut across various industries. These include business management, IT, finance, operations, marketing, and other skills that businesses in any domain require to operate smoothly and profitably. Thus, students with such qualifications have the advantage of working in the field of their choice. Advanced management courses have drawn the interest of students from across different fields who are interested in acquiring management skills.
Let's have an in-depth look at the post-graduate diploma in management and its relevance in organizations in 2023.
What is a PGDM?
PGDM is an abbreviation for a post-graduate diploma in management. It is an advanced diploma qualification offered to students with bachelor's degree qualifications who desire to acquire practical management skills and capabilities to pursue managerial positions in their careers. Besides gaining practical skills, PGDM programs offer students the shortest pathway to penetrating the corporate world. For instance, the management trainee route allows them to join management immediately after completing their studies.
PDGM are typically 2-year business-oriented programs offered by institutes recognized by the All India Council for Technical Education (AICTE). These institutions are in charge of developing and revising their own curricula to align them with industry requirements. In addition, they train and place students in various institutions to gain post-study work experience.
It is important to note that one must have earned a bachelor's degree in any field with at least a 50% pass to be admitted into a PGDM program. However, detailed requirements and the selection process for the program of your choice depending on the institute that you are enrolling in. 
Advantages of PGDM
PGDM programs are offered by non-affiliated institutes to supply the leadership and managerial skills required by the current job market. Thus skills acquired from PGDM programs are intended to be relevant for the industry.
Practical interactive training
PGDM programs are packaged to be practical and interactive and followed by an internship program that not only exposes a student to the real world but also helps them hone the right skills by applying their knowledge to real-world situations.
Builds both technical and soft skills
PGDM programs are designed to develop students for both soft and technical skills. PGDM programs are aimed at building the interpersonal skills required to take on management roles. These include leadership, communication, problem-solving, critical thinking, and teamwork.
Flexible and updated to industry's latest trends
PGDM programs are flexible as institutions that offer them have the liberty to update their curricula to meet the industry's current skills requirements. Thus students are often in for training that is updated to the latest industry trends.   
Want to pursue a career as a C-suit executive in a private firm?
Want to pursue a management position in a public institution or government agency? 
Want to pursue a leadership role in an international organization?
Want to start and run your business?
Want to pursue a career as an instructor in a higher institution of learning? 
The PGDM program prepares you for all these roles. Also, it offers the opportunity for students to pursue management specializations in operations, finance, marketing, IT, and general management among others.  
How PGDM helps to approach a business model for an organization in 2023
PGDM programs are not only beneficial to students. Being that they are designed and constantly updated to meet the skills required of the industry makes them important to organizations as well. A seasoned PGDM graduate that has undergone practical training and completed placements successfully has a lot to offer to the organization he/she intends to work for and to the industry at large.
PGDM programs are useful in shaping and reshaping business models for organizations in many ways.
They are developed for the industry
Today's market is highly dynamic and customer expectations are ever-evolving. For both private and public sector organizations to thrive in such a market requires forward-thinking proactive kind of leaders who do not shy from trying and pushing through innovations that will align their organizations with market demands. PGDM programs prepare leaders, executives, functional heads, and managers to be skilled, informed, and adaptive enough to steer organizations to development and change management through innovative business models.
PGDM programs are shaped by contributions from industry-experts
PGDM programs are offered by non-affiliated institutions that are in touch with current industry trends and expert opinions on matters of leadership and management. Thus, courses are constantly updated. Thus, the PGDM curriculum is designed to produce organizational leaders who are adequately prepared to tackle current real-world issues affecting organizations. Importantly, beyond being industry-oriented, these courses are also learner-centered.
PGDM programs are specialized
PDGM gives students the opportunity to broaden their scope of learning by selecting major and minor specializations. The industry today is inclined to multi-skilled professionals who can deliver more than they have majored in. Organizations benefit more from professionals who are not only good at what they do but are open to learning and gaining additional skills as such professionals fit well in cross-functional teams.
Technical and interpersonal skilled workforce
Because the focus has shifted from product/service delivery to customer-centrism, PGDM courses are best placed to prepare leaders with a combination of skills for the organizations of our time as they are practical and interactive. It is not enough to possess the technical know-how. Organizations thrive with leaders who are good communicators, innovators, problem-solvers, and team players who can cultivate lasting relationships and develop the personal initiative.
PGDM is one of the few advanced management programs that produce industry-ready leaders that are ready to take on managerial and leadership roles without taking much time rising up the corporate ladder. Recruiters agree that it takes time to shape up a leader for managerial roles. The better and cost-effective option for any organization is to hire ready-made leaders who possess immense potential to deliver entrepreneurial oomph and innovation taking their organizations to the next level. 
Conclusion
https://www.youtube.com/c/SimplilearnOfficial
PGDM programs prepare professionals who can work in the private, public, government, manufacturing, research, and teaching sectors as well as become entrepreneurs. The PGDM scope is wide and certainly beneficial to students. Secondly, these practical and interactive courses are characterized by endless learning as students constantly interact with industry and management experts and learn to solve complex business challenges. 
Is it time to enroll in a PGDM  course?
If the benefits we have outlined in this article appeal to you, it is time to consider a PGDM course.