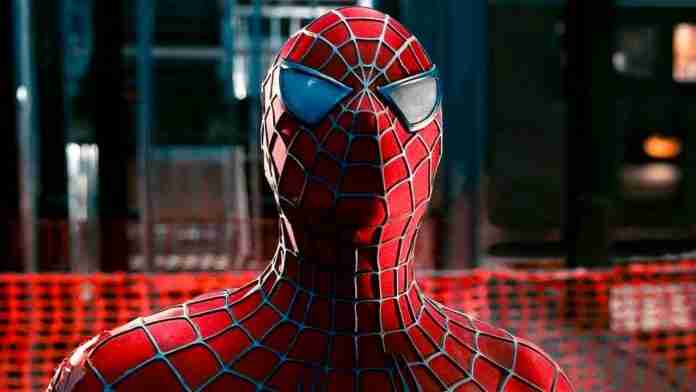 Even as the fear of the fast-spreading Omicron strain has pushed nearly all new theatrical releases, Spider-Man: No Way Home continues to rocket up the box office rankings. With a worldwide total of just under $1.54 billion (about Rs. 11,419 crore) as of this past Sunday, the new Spider-Man film is currently the ninth highest-grossing film of all time. This weekend, Spider-Man: No Way Home outperformed four major films, including The Avengers, Furious 7, Frozen II, and Avengers: Age of Ultron. The new Spider-Man picture has surpassed Titanic and Jurassic World as the sixth highest-grossing film of all time in the United States and Canada, with Avengers: Infinity War following closely after.
Spider-Man: No Way Home earned an additional $97.4 million (roughly Rs. 722 crore) in its fourth weekend of release, with $33 million (roughly Rs. 244 crore) coming from the aforementioned North American markets and the remaining $64.4 million (roughly Rs. 477 crore) coming from cinemas in 63 territories around the world. With that, the division of the $1.54 billion total between the two is $668.8 million (about Rs. 4,959 crore) in the United States and Canada, and $867.5 million (roughly Rs. 6,433 crore) elsewhere in the world. Surprisingly, Spider-Man: No Way Home has risen to these heights without the aid of China, where the film has yet to be released.
Meanwhile, now that the new Spider-Man film has been in theaters for three weeks, co-producers Sony Pictures and Marvel Studios have decided to reveal some spoilers. It is now possible for the actors involved to stop lying. This means there will be Spider-Man: No Way Home spoilers ahead. If you haven't seen the movie yet, please leave.
Andrew Garfield, who reprised his role as Peter Parker/Spider-Man in the new Spider-Man film alongside Tobey Maguire and Tom Holland, has spoken out about the lies they told in the lead-up to the film's release. "I'm not going to lie, it was stressful," Garfield admitted. It was both frustrating and strangely pleasurable." In his imagination, Garfield framed it all as a game, and he continued putting himself in the shoes of a Spider-Man fan.
"I put myself in the situation of wondering, 'What would I want to know?' Would I enjoy being played with? Would I like to be deceived? Would I want to be kept guessing all the time? Would I want to find out about it at the theater? Would I want to be speculating, speculating, speculating? Yes, I'd like the actor to perform a fantastic job of persuading me he wasn't in it. Then, when my instinct was confirmed correct, I'd want to lose my mind at the theater. "That's exactly what I'd like," Garfield added.
And, as Garfield put it, he sneaked into first-day screenings to see how people reacted to Spider-Man losing their heads. "I still can't believe it occurred," Garfield remarked. On opening night, I snuck into a theater and sat there with my baseball cap and mask on, simply watching. In fact, I was with Tobey as well. Tobey and I snuck into a movie theater without anyone noticing. It was simply such a lovely thing to do together."
Apart from it, you can read these articles: Peaky Blinders Season 6, Samsung Galaxy S21 FE review, DaBaby net worth, Shetland Season 6, Primal Season 2, Cells at work Season 2, Goku, 6ix9ine net worth, The Shannara Chronicles Season 3, Death Note season 2, KProxy, Kung Fu Panda 4, 7StarHD, 123Mkv, Afdah, FFMovies, Bolly4U, Moviesflix, TrueID, Crystals for Protection, Mewing, How to charge crystals, Knightfall Season 3, Vampire Diaries season 9, Homeland Season 9, Sherlock season 5, Goodyear Viva 3, High sleeper bed, Cash for Cars, F95zone, the 100 Season 8, Salvation Season 3, Shadowhunters season 4, Poldark season 6, Good Place season 5, Madison beer net worth, Gravity Falls season 3, Hunter x Hunter season 7, Marvelous Mrs. Maisel Season 4, Bloodborne 2, Derry Girls season 3, and Knightfall Season 3, you can follow our Entertainment, Health, Technology, and Business category.