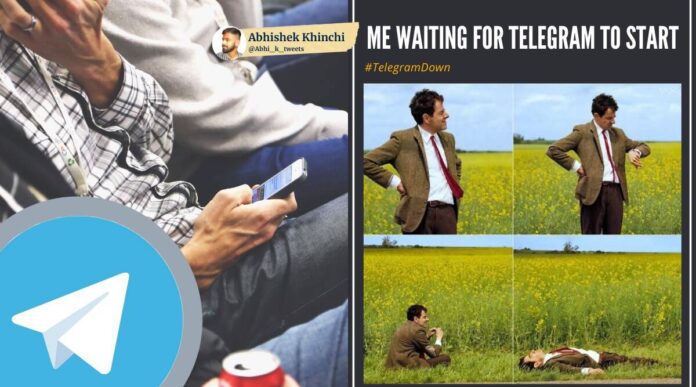 As people's reliance on the internet and social media platforms increases, so does the number of people experiencing server problems. Netizens have recently experienced disruptions on nearly all platforms, including social networking apps such as Facebook and Instagram, as well as Spotify and Discord. Telegram was the first to join the list on Saturday.
In the afternoon, users in India began to experience a variety of challenges when attempting to use the platform. Many people were unable to connect to the server, and others were unable to send or receive messages, which irritated them. As the issues persisted, unhappy consumers took to Twitter to voice their displeasure.
In search of answers, some users tagged Telegram and took screenshots of their apps to indicate that nothing was working. Meanwhile, some users shared photos of their apps that were frozen and displayed update warnings on the screen.
Many people complained that the app didn't work for more than an hour because they were curious about how long upgrades take. The number of reports surpassed 3000, according to DownDetector, as troubles persisted between 2:20 and 4:30 p.m.
Memes filled Twitter as people tried to pass the time while waiting for the situation to be resolved. While some couldn't believe Telegram would be down, others mocked how everyone switched back on to Twitter to see if they were the only ones affected.
Although the corporation did not disclose what went wrong as consumers were experiencing delays, it apologized to several users on Twitter. "There was a minor incident that caused some users to experience connectivity issues But everything is now back to normal," the messaging platform apologized.