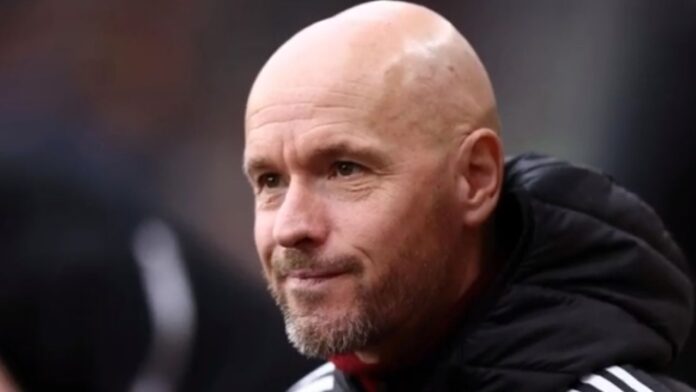 Erik Ten Hag, the current manager of Manchester United, is facing mounting pressure for the first time in his tenure. On Tuesday night at Old Trafford, Galatasaray, the Turkish champions, handed United their sixth defeat of the 2023-24 season. This marked United's second home loss in just four days.
The team's performance after 10 games this season is now worse than it was during the tenures of Jose Mourinho and Ole Gunnar Solskjaer, both of whom were sacked during their respective seasons due to poor starts. Neither Mourinho nor Solskjaer managed to reverse the fortunes of the team after disastrous beginnings, ultimately leading to their departures. The club found itself compelled to make a managerial change in both cases.
Read More: 2030 World Cup to Be Hosted by Africa, Europe, and South America
Jose Mourinho's tenure at Manchester United ended after 24 games in December 2018, while Ole Gunnar Solskjaer was relieved of his duties after 17 games in November 2021. Presently, it seems that Erik ten Hag, the current manager, is navigating a similar slippery slope. Sources connected to Manchester United insisted on Wednesday morning that Ten Hag's job is secure, with the club viewing him as their long-term manager. However, it's undeniable that results are the ultimate decider in football.
It's worth noting that both Mourinho and Solskjaer signed new contracts before their departures. Mourinho agreed to an extension in January 2018, less than a year before his exit, and Solskjaer secured a new deal in July 2021, a mere four months before his dismissal. This highlights the ambiguity of the term "long-term" in the world of football.
Crucially for Ten Hag, he still enjoys the support of the majority of match-going fans. While there were boos following defeats to Crystal Palace and Galatasaray, they appeared to be more a response to the performance and results rather than an outright revolt against the manager. The pressing question for Ten Hag, however, is whether the players remain firmly behind him.
Read Also: Top 10 Players to Watch at the 2023 ICC World Cup
Both Mourinho and Solskjaer experienced rapid declines in their final seasons after challenging starts. Mourinho's record showed four wins and three losses in his first 10 games in the 2018-19 season, and by the time he was dismissed on December 18, it had worsened to 10 wins and seven losses in 24 games. Solskjaer's case was even more dramatic, as five wins and three losses from the initial 10 games in the 2021-22 season turned into seven wins and seven losses when he was sacked on November 21, having overseen 17 matches.
Experienced managers and coaches often point out that a team's defensive tenacity can serve as a clear indicator of the team's inner drive and determination. For Erik ten Hag, it's a cause for concern that his team is currently grappling with the same defensive issues that contributed to the struggles of his predecessors.
In Jose Mourinho's last complete season in charge during 2017-18, Manchester United boasted the second-best defensive record in the Premier League, keeping the highest number of clean sheets. However, as Mourinho's tenure neared its end, that defensive stability began to erode. In the final 10 games under Mourinho's leadership, United conceded a total of 15 goals.
A similar defensive decline characterized Ole Gunnar Solskjaer's final games in charge. In his last 10 matches as manager, the team conceded a staggering 22 goals. This included conceding four goals each against Leicester and Watford, and a humbling five goals at home against Liverpool.
You Can Read: Cricket World Cup 2023
Erik ten Hag has cause for concern as Manchester United's defensive struggles continue. The team has conceded 18 goals in 10 games across all competitions this season, marking their highest number of goals conceded at this stage since 1966. While injuries to key players like Luke Shaw and Lisandro Martínez can be cited as contributing factors, some of United's defending in the match against Galatasaray was far from reassuring.
The first goal from the visitors occurred when a hopeful ball was played towards Wilfried Zaha. The former Crystal Palace winger managed to outmuscle Diogo Dalot on the edge of the penalty area, resulting in an opportunistic goal. Mistakes from Sofyan Amrabat, who was playing as a makeshift left-back, and Victor Lindelöf were evident in the build-up to the second goal. The third goal, another concession, was the consequence of an Amrabat error, compounded by the slow reactions of Lindelof and Raphaël Varane, as they failed to respond promptly to a headed clearance by Davinson Sánchez.
Adding to the woes at Manchester United is the troubled start of André Onana, the summer signing for £47.2 million from Inter Milan. His United journey has been marred by difficulties, including a costly error in the 4-3 defeat to Bayern Munich. Onana's sloppy pass in the Galatasaray match resulted in Casemiro receiving a red card, marking the third time the Brazilian midfielder has been sent off in just 61 games since joining from Real Madrid.
In the recent clash against Galatasaray, United held the lead on two occasions but conceded an equalizer within six minutes of Rasmus Hojlund's first goal and only four minutes after his second. This recurring pattern is concerning, as Bayern also scored four minutes after United's first goal at the Allianz Arena and two minutes after their second. In September, Arsenal managed to score twice within five minutes in a 3-1 victory at the Emirates, while Nottingham Forest netted two goals in just four minutes at Old Trafford in August. Last season, United's vulnerability was evident when they conceded three goals in 10 minutes during a 6-3 defeat to Manchester City and three goals in 19 minutes in a humbling 7-0 loss to Liverpool.
Sources close to Erik ten Hag have informed ESPN that he finds it challenging to be as critical of his players as he would like due to concerns about the squad's mental resilience. He has also emphasized the importance of displaying the right body language when facing setbacks during matches. Ten Hag is growing increasingly frustrated that his message isn't resonating with certain members of the squad.
Despite facing financial fair play restrictions, there are early indications that Ten Hag will seek to acquire a new central defender in January. However, his immediate task is to ignite a response from the players he currently has when they face Brentford at Old Trafford on Saturday.
While both Jose Mourinho and Ole Gunnar Solskjaer faced pressure during their tenures, they were unable to reverse the team's fortunes and ultimately paid the price with their jobs. Manchester United maintains their belief that Ten Hag is the right person for the job, but his fate will ultimately be determined by results. As history has shown, once a downward spiral begins at United, it can be a daunting challenge to halt.