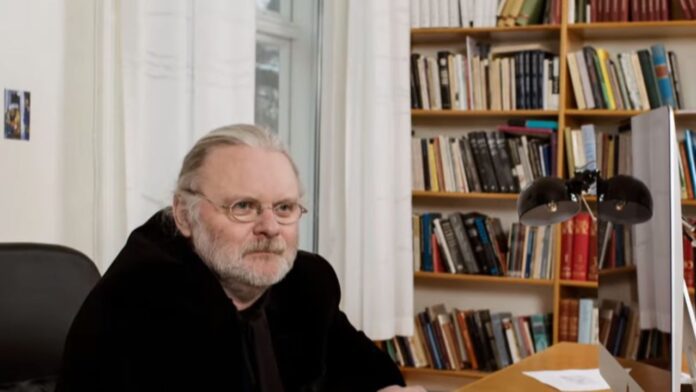 Renowned Norwegian author and dramatist Jon Fosse has been awarded the Nobel Prize in Literature. The Swedish Academy recognized Fosse for his groundbreaking contributions in both plays and prose, noting that his work has a unique ability to express the unspoken. This prestigious announcement was made on Thursday.
Jon Fosse, a highly regarded dramatist from Norway, has earned his reputation as one of the most frequently performed playwrights in his homeland. At the age of 64, Fosse boasts an impressive body of work, including approximately 40 plays, novels, short stories, children's books, poetry, and essays.
Read More: 2 Major Warnings of Jamie Dimon
Mats Malm, the permanent secretary of the academy, had the privilege of announcing the prize in Stockholm. He revealed that he reached Jon Fosse by phone to share the news, and at that moment, the writer happened to be driving in the countryside. Fosse assured Malm that he would drive home carefully.
Anders Olsson, who chairs the Nobel literature committee, highlighted the profound connection between Fosse's work and the language and natural surroundings of his Norwegian heritage.
In the previous year, French author Annie Ernaux secured the prize, commended by the Swedish Academy for the "courage and clinical insight" found in her literary works, deeply rooted in her small-town upbringing in the Normandy region of northwest France.
Annie Ernaux marked a significant milestone as only the 17th woman among the 119 Nobel literature laureates. The Nobel literature prize has often faced criticism for its historical emphasis on European and North American authors and its male-dominated history.
Read Also: Kevin McCarthy Removed as Speaker
Shifting to other Nobel recognitions, the chemistry prize was recently awarded to Moungi Bawendi of MIT, Louis Brus of Columbia University, and Alexei Ekimov of Nanocrystals Technology Inc. Their work revolves around the fascinating realm of quantum dots, minuscule particles capable of emitting exceptionally vibrant-colored light. These quantum dots find applications in various aspects of everyday life, from electronics to medical imaging.
Earlier this week, Hungarian-American Katalin Kariko and American Drew Weissman received the Nobel Prize in Medicine. Their groundbreaking discoveries paved the way for the development of mRNA vaccines against COVID-19, marking a significant stride in the fight against the pandemic.
Moving on to Tuesday's recognition, the Physics Nobel Prize was bestowed upon a trio of accomplished scientists: French-Swedish physicist Anne L'Huillier, French scientist Pierre Agostini, and Hungarian-born Ferenc Krausz. They were celebrated for achieving an incredible feat – offering humanity the first fleeting glimpse into the incredibly fast-paced world of spinning electrons.
Looking ahead, the Nobel Peace Prize is set to be awarded this Friday, followed by the Nobel Memorial Prize in Economic Sciences, which will conclude the Nobel awards season on Monday.
You Can Read: 2030 World Cup to Be Hosted by Africa, Europe, and South America
It's worth noting that Nobel laureates receive more than just prestige. They are also awarded a cash prize of 11 million Swedish kronor (equivalent to $1 million) from a fund established by the prize's founder, Swedish inventor Alfred Nobel. Alongside this substantial cash prize, winners are presented with an 18-carat gold medal and a diploma during the prestigious Nobel Prize award ceremonies held in December.