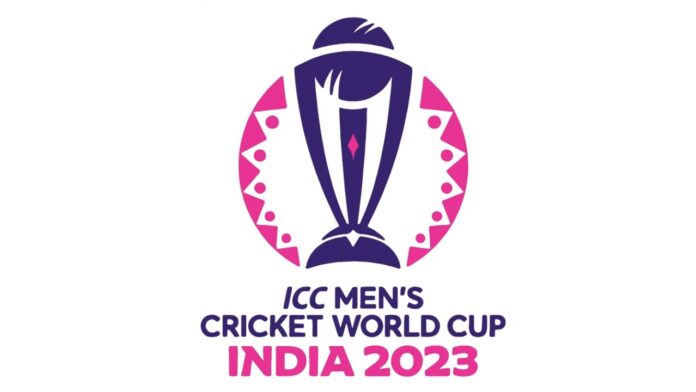 The cricket World Cup is ready to kick off in India on October 5, featuring 10 nations competing for the championship over a six-week period. It promises packed stadiums, enthusiastic crowds, and the familiar sound of hooting vuvuzelas.
At first glance, the numbers make it seem like a global event: Cricket boasts over one billion fans, making it one of the world's most popular sports. However, despite its long history, cricket's market remains concentrated in just a few countries, with India taking the lead.
Cricket, originally a British sport, began to spread with the expansion of the British Empire. The first international matches were played in the latter half of the 19th century. However, despite its long history and evolution, cricket has faced challenges in expanding its global footprint beyond Commonwealth countries.
Read More: Top 10 Players to Watch at the 2023 ICC World Cup
On the field, cricket is dominated by powerhouses such as India, Australia, and England. These nations also wield significant influence off the field in the governance structures of the sport. Beyond the 'Big Three,' major cricketing nations include Pakistan, New Zealand, Sri Lanka, South Africa, Bangladesh, and the West Indies, consisting of Caribbean countries.
Unfortunately, cricket's reach remains relatively limited, with most of its popularity concentrated in these countries.
FIFA, the governing body of football, boasts a membership of more than 200 nations, while the International Cricket Council (ICC) has only 12 full members, with numerous other nations holding associate member status.
Cricket's premier event, the 50-over World Cup, has fluctuated in terms of team participation, accommodating up to 16 teams in the 2007 edition but restricting it to a select group of top-performing nations in recent editions, including the upcoming tournament.
The next World Cup in 2027 will feature 14 teams, still significantly fewer than the 32 nations that have participated in the football World Cup since 1998. Furthermore, the next football World Cup in 2026 will feature 48 teams.
Read Also: 2030 World Cup to Be Hosted by Africa, Europe, and South America
This raises questions about whether the cricket World Cup can ignite interest in the sport beyond its current strongholds, or if shorter formats like Twenty20 (T20) cricket, with its 20-overs-a-side competitions, are better suited to expand cricket's global reach. The future of cricket on a global scale is a topic of discussion.
In short, cricket does have potential for growth, but it's unlikely to become a global phenomenon in the near future. Experts suggest that T20 cricket, with its three-hour format, is the key to expanding the sport, particularly with the rise of franchise leagues in new markets like the United States. The growth of women's cricket can also contribute to improving the sport's global presence, and a potential return to the Olympic Games could provide a significant boost.
Why is Cricket Not Global?
Unlike football, cricket demands a significant financial investment, encompassing the acquisition of essential equipment, establishment and upkeep of stadiums, and maintenance of pitches.
Matt Roller, assistant editor at ESPNCricinfo, highlighted the relatively high entry barrier associated with cricket due to the extensive equipment required even for casual play. This, according to him, is the primary reason why football has achieved global popularity, as all it necessitates is a ball and a small space.
Nevertheless, various experts assert that other factors contribute to cricket's limited expansion beyond its traditional strongholds. One prominent factor is the sport's historical ties.
Cricket analyst and journalist Jamie Alter emphasized that cricket's origins in colonialism have resulted in the sport's intimate association with Commonwealth countries. Alter noted that the game is deeply ingrained in the cultures of these nations, making it challenging to expand its presence worldwide. Notably, countries with strong cricket traditions, such as India, Pakistan, and Bangladesh, constitute a market of nearly two billion people.
In sum, while cricket does face significant challenges in broadening its global appeal, its colonial roots, financial barriers, and cultural ties to specific nations are among the key factors limiting its expansion beyond its traditional markets.
You Can Read: How to Watch NFL Games Online for Free?
Moreover, the commercial strength of cricket, particularly in countries like India, England, and Australia, has contributed to its insularity. This economic power can sometimes diminish the urgency felt by administrators to expand the sport's global footprint.
Nonetheless, it's worth noting that the pool of cricket-playing nations has not remained static. Afghanistan, for example, has made significant strides in the sport's development.
Although historical records indicate British involvement in cricket in Afghanistan in the 19th century, the sport truly gained momentum in the war-torn nation among refugees who played in camps in Pakistan over the past two decades.
In a significant achievement, Afghanistan's national cricket team defeated Scotland during its inaugural 50-over World Cup appearance in 2015. In 2019, Afghanistan was granted test status, which represents the highest level of cricket competition. Subsequently, the team notched victories against two other test-playing nations, Bangladesh and Ireland. Afghan cricketers have also become regular fixtures in T20 franchise leagues worldwide.
Despite these positive developments, there is little evidence to suggest that cricket administrators have concrete plans to replicate Afghanistan's success. Some experts even speculate that these administrators may be cautious about upstart teams from smaller markets potentially causing upsets, particularly in prestigious events like the World Cup.
'Growing Very Slowly'
Criticism of Cricket World Cups often centers around their limited number of participating teams. Tim Wigmore, deputy cricket correspondent for The Daily Telegraph and co-author of the book Crickonomics, has argued that these tournaments are poorly designed due to their extended duration and small team pool. For instance, the upcoming 10-team World Cup in India will feature 48 matches spanning 46 days, while the 2022 football World Cup in Qatar, with 32 teams, ran for less than a month.
Wigmore suggests that cricket has been excessively conservative when it comes to the number of teams allowed in World Cups. He believes that this conservatism is not entirely innocent. In 2007, the 50-overs World Cup included 16 teams. However, Ireland defeated Pakistan and Bangladesh emerged victorious against India, leading to the early exit of these South Asian nations from the competition. Subsequently, the number of participating nations was "perversely" reduced in subsequent tournaments, possibly to ensure that teams from larger markets had more games.
Women's World Cups also suffer from a limited team count. The first Women's World Cup in 1973 featured seven teams, and participation varied over the years, peaking at 11 teams in 1997. The most recent Women's World Cup in 2022 had eight teams, and the next edition in 2025 will maintain the same count.
Tim Wigmore, deputy cricket correspondent for The Daily Telegraph and co-author of the book Crickonomics, emphasizes the need to include more teams in cricket tournaments like the World Cups. Despite this, the upcoming ODI World Cup features only 10 teams, and the growth in the number of teams in women's World Cups remains gradual. ODIs, or One Day Internationals, are 50-over-a-side matches played between international teams.
Georgie Heath, a cricket commentator and presenter, highlights the importance of marketing World Cups effectively to attract new fans. She believes that current advertising often targets existing cricket fans rather than focusing on bringing in new audiences, players, and enthusiasts while highlighting the sport's appeal.
Additionally, barriers to expansion include limited accessibility due to pay-to-view television broadcasts and high ticket prices. Many cricket fans have expressed frustration with the chaotic ticketing system for the upcoming World Cup. Official ticket prices on platforms like BookMyShow range from 499 rupees ($6) to 40,000 rupees ($481). In the resale market, ticket prices can be exorbitant, with some tickets for the highly-anticipated India vs. Pakistan match selling for as much as 25 million rupees ($300,545) on Viagogo, a multinational ticket exchange and resale brand.
Moreover, questions about the future of the ODI format in cricket are becoming increasingly prominent.
20 or 50 Overs in the Future?
In July, the Marylebone Cricket Club (MCC), responsible for overseeing the game's rules, proposed limiting the number of ODI internationals after the 2027 World Cup. This recommendation aligns with the current trend of the 50-over format losing its prominence. Traditional cricket fans continue to prioritize longer five-day test matches, while casual viewers are drawn to the quicker and more glamorous 20-over-a-side format, which has given rise to several franchise leagues.
However, cricketers themselves are not entirely ready to bid farewell to ODIs.
According to a 2022 report by the Federation of International Cricketers' Association, a global players' representative body, 54 percent of cricketers still regard the ODI World Cup as the most prestigious tournament to compete in. Although this number has decreased significantly from 86 percent in the 2018-19 survey, it suggests that ODIs still hold importance among players.
Matt Roller, assistant editor at ESPNCricinfo, believes that one-day cricket may see reduced international playtime, but the World Cup will likely remain a pinnacle event that players aspire to be part of. He notes that bilateral international cricket is facing increasing competition from franchise leagues, and private investors are more inclined toward the fast-paced appeal of short-form cricket rather than 50-over leagues.
According to Matt Roller, the T20 World Cup, held biennially, is a more promising avenue for cricket's growth. The upcoming T20 World Cup, featuring 20 teams, its largest participant pool to date, is expected to significantly contribute to cricket's expansion, as per Tim Wigmore, a cricket writer and author.
However, this expansion may come with challenges. Lower-ranked teams may face difficulties remaining competitive, given their limited share of central broadcast revenue from the T20 World Cup. This limitation affects their capacity to reinvest in promoting the sport. Moreover, staging the tournament every two years could potentially diminish its prestige, as the scarcity of World Cups in other sports adds to their allure.
Some analysts believe that the future of cricket lies more in T20 cricket, particularly in franchise leagues, rather than international matches.
Successful Business Building
In 2018, former ICC CEO David Richardson expressed that it was evident that T20 cricket would be the format through which the governing body could expand and globalize the sport worldwide.
Fast forward to 2023, and the T20 format appears to be thriving. Various domestic and franchise leagues are taking place in regions across the globe, including Africa, the Americas, Asia, Oceania, and some parts of Europe.
The Indian Premier League (IPL), with an estimated brand value of $8.4 billion, has established itself as the world's premier T20 competition since its inception in 2008. Lucrative leagues have also emerged in Australia, the United Arab Emirates, South Africa, England, Wales, Pakistan, the Caribbean, and most recently in the United States.
Bharat Sundaresan, a cricket writer for the Cricbuzz website, believes that while T20 cricket has already spread the sport, the key to cricket's sustainable and global growth lies in these leagues that are emerging worldwide, such as those in the US and UAE. He envisions a future where new leagues could develop in other nations if the opportunity arises, contributing to cricket's global expansion.
In July, cricket made its entry into the world's wealthiest market, the United States, with the launch of Major League Cricket, featuring six teams competing in the T20 format. Major League Cricket garnered support from an impressive group of investors, with four of its six franchises owned by entities that also possess teams in the IPL.
The United States, alongside the West Indies, is set to host the T20 World Cup next year, presenting an opportunity for the sport and the T20 format to further establish itself in these regions.
Bharat Sundaresan noted that IPL franchise owners, regardless of their motivations, have demonstrated their ability to run successful businesses, which could contribute to the growth of cricket in various parts of the world.
"Their business is so dependent on their brand being showcased for a longer period during the year rather than just for two months, which is why they're buying out all the teams around the world. It's just going to lead to there being more leagues," he added.
Sundaresan also tipped women's cricket as playing a key role in enhancing the sport's global image. The first full-fledged five-team Women's Premier League (WPL) earlier this year saw several female cricketers witnessing the biggest payday of their careers at the auction.
Meanwhile, the FairBreak Invitational T20 held its second edition in Hong Kong this year, featuring some of the world's best female cricketers who took part in the six-team tournament.
"I think women's cricket will popularise cricket as a sport more globally than what men's cricket has been able to do in the last 150 years," Sundaresan said.
He cited the stunning emergence of Thailand – a country with no known history in the sport – as a petri dish of talent in the women's game. They qualified for their first global event in 2020 when they competed at the Women's T20 World Cup and the team has been ranked as high as 10th internationally.
Thai players have also grabbed attention in franchise leagues. In 2020, opening batter Natthakan Chantham played for the Trailblazers in the Women's T20 Challenge competition in India, becoming the first Thai cricketer to play in a professional T20 franchise league. All-rounders Nattaya Boochatham and Sornnarin Tippoch, as well as batter Naruemol Chaiwai, featured in the FairBreak Invitational T20 this year.
"Suddenly, it's a free-for-all, right?" Sundaresan said. "Like, you can be part of a national team in a country which doesn't have a great standard of cricket, but you have a tournament to go to and play."
Then an Olympic Medal?
The T20 format is also fueling bigger ambitions for cricket. The sport's authorities have bid for cricket to be included in the Los Angeles Olympic Games in 2028, having last featured at the 1900 Games in Paris.
The proposal: A five-team T20 competition, for both men and women.
But will cricket as an Olympic sport help expand its global reach? Not everyone is sure.
"I'd love to see cricket played at the Olympics for the second time especially as this will then include women playing cricket, too," Heath, the commentator and presenter, said.
"My reservations here lie in considering how many countries will be included, what the qualification routes are, who plays, and the danger that it just becomes another tournament of the same countries playing out as we always see."
Other experts agree that while Olympic involvement could give cricket more global visibility, it is unlikely to transform its footprint overnight.
"A small T20 tournament might not be transformative in itself and would likely be played by only a few teams in the first instance," Roller said.
An Olympic stamp in itself wouldn't necessarily signify that cricket has achieved global status, Roller pointed out. "There are a number of relatively niche sports at the Olympics already, which are much smaller than cricket in terms of participation numbers or audience."
Indeed, some analysts wonder whether cricket even needs to aspire to have a presence in every part of the world.
"I love cricket and always will, but I don't see how it going to the Olympics is going to significantly promote the sport," Alter said.
"Does cricket need to be a global sport? It's been successful for over 150 years in its own world."