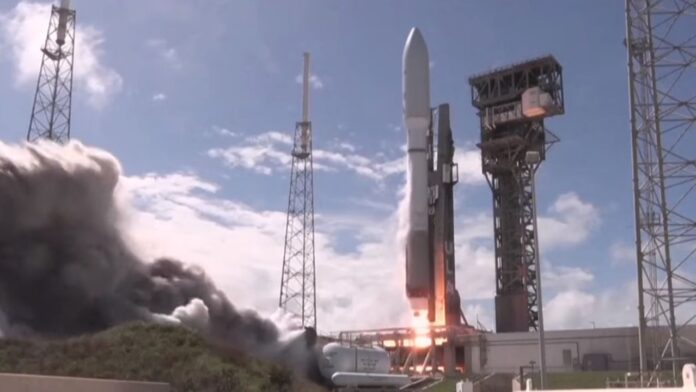 Your Amazon order of internet satellite prototypes has been dispatched.
Amazon has taken a significant step forward in its plan to create a global satellite internet network with the launch of the first pair of satellites for its Project Kuiper system. The company announced this ambitious project over four years ago, and on Friday, the satellites took off into space.
Rajeev Badyal, the vice president of technology for Project Kuiper, expressed the importance of on-orbit testing, despite extensive laboratory testing of the satellite design. This marks a significant milestone in Amazon's pursuit of bringing high-speed internet access to underserved and remote areas around the world.
Read More: NASA Mission to Metal World
Amazon's Project Kuiper is an ambitious endeavor aimed at establishing a global satellite internet network. Their plan involves deploying a constellation of 3,236 satellites in low Earth orbit to provide high-speed internet access to even the most remote areas worldwide. Amazon is committed to investing over $10 billion into this project and has recently initiated the construction of a pre-launch processing facility in Florida with a price tag of $120 million.
In a mission dubbed "Protoflight," two satellites, Kuipersat-1 and Kuipersat-2, were carried into space by United Launch Alliance's Atlas V rocket. This launch took place at ULA's pad SLC-41 located in Cape Canaveral, Florida. The successful deployment of these satellites marks a significant milestone in Amazon's pursuit of global internet connectivity.
Amazon faced several challenges in choosing the right launch vehicle for its pair of satellites during the Protoflight mission. Initially, the plan was to launch them aboard ABL Space's RS1 rocket, but due to development delays, this option became unfeasible. Subsequently, Amazon switched to United Launch Alliance's Vulcan rocket, but further delays in Vulcan's debut pushed the company to opt for the Atlas V rocket, which was readily available, albeit more powerful than necessary for the mission.
Amazon has been relatively tight-lipped about the specifications and design of its satellites, with limited information provided. The company has mainly shared photos of the shipping containers used to transport the spacecraft to Florida. Even United Launch Alliance has kept details of the launch rather minimal, similar to their handling of classified spy satellite missions for the U.S. government.
Read Also: Most Mysterious Place in Our Solar System
Last year, Amazon made headlines by announcing the largest corporate rocket deal in the industry's history to facilitate the launch of Kuiper satellites. The company entered into launch contracts with United Launch Alliance (ULA), Arianespace, and Jeff Bezos' Blue Origin. As part of this monumental deal, Amazon committed to spending approximately $7.4 billion on Kuiper launches over the next five years.
This substantial investment includes a total of 77 launches, with options for additional launches as needed. The aim is to rapidly deploy the satellites to meet regulatory requirements. However, this massive purchase has attracted scrutiny due to an Amazon shareholder lawsuit. The lawsuit alleges that Amazon bypassed SpaceX for lucrative satellite launch contracts because of Jeff Bezos' personal rivalry with Elon Musk.
Amazon is in a race to catch up with SpaceX, which has already expanded its Starlink satellite internet service to over 2 million customers. Notably, SpaceX has stopped absorbing the costs of the Starlink antennas it sells with the service. With over 5,000 satellites launched, SpaceX now serves a wide range of customers, including consumers, enterprises, and government entities.
Amazon recently reaffirmed its commitment to launching the first production Kuiper satellites in the first half of next year. The company also has plans to commence beta testing of the network with customers by the end of 2024.
Protoflight marks a crucial milestone for Kuiper, as Amazon embarks on an "end-to-end" test to validate the prototype satellites' ability to connect with ground antennas and transmit this connectivity to its customer terminals.
Earlier this year, Amazon unveiled a trio of satellite antennas intended for Kuiper customers. Although specific pricing details for the hardware and service have not been disclosed, preliminary field testing of Amazon's Kuiper antennas demonstrated impressive download speeds of up to 400 Mbps.
Amazon's primary Kuiper facilities are located near Seattle, with key sites in the Washington cities of Redmond and Kirkland. Additionally, Amazon has established locations in San Diego, Austin, Texas, New York City, and Washington, D.C.