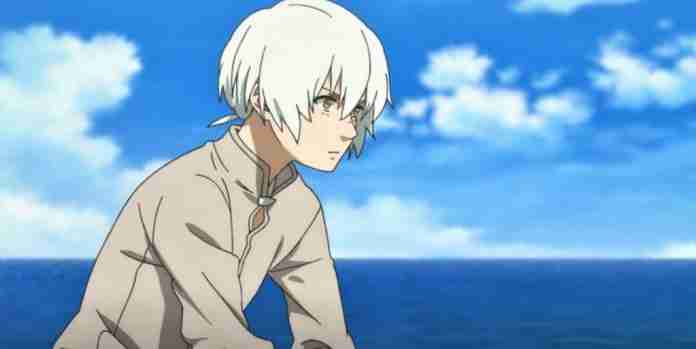 Despite the pandemic, the number of anime shows created has increased significantly. As 2021 draws to a close, it's time to take a look back at some of the Netflix original series that debuted this year.
To Your Eternity
To Your Eternity is based on Yoshitoki Oima's award-winning manga series. It opens with the story of an orb.
For unknown circumstances, the nameless ball is hurled to the Earth to be watched from afar. It has the ability to change its shape in response to the stimuli it receives from individuals around it.
This is the narrative of an immortal creature who travels across time to meet new people and learn about humanity. To Your Eternity, one of the spring 2021 highlights, is suitable for both teens and adults.
Blue Period
Blue Period is a candid picture of the hardships of young artists navigating through societal expectations and expressing themselves, based on Tsubasa Yamaguchi's award-winning manga series.
Yatora Yaguchi is a well-liked high school student who excels in academics as well as delinquency. He is, however, unmotivated because he has yet to discover his actual calling in life. The plot chronicles his progress as he embarks on a quest to become an artist.
Komi Can't Communicate
Komi Can't Communicate is a film version of Tomohito Oda's manga series. Tadano is an ordinary young man who seeks to avoid trouble and blend in with his peers.
When he takes a seat next to Shouko Komi, though, everything changes. This student is well-liked for her "mysterious" nature, despite her great scores and attractive features. She, on the other hand, is suffering from terrible anxiety and a communication issue, which stops her from engaging with her classmates.
Super Crooks
a small-time thief Johny Bolt assembles a motley crew of supervillains for one final heist. The world's most infamous supervillain is their objective. What's the worst that might happen?
This Japanese-American anime series debuted on Netflix in November, based on the comic by Mark Millar and Leinil Francis Yu.
Jojo's Bizarre Adventure: Stone Oceans
For long-time anime fans, Jojo's Bizarre Adventure is a legend in and of itself. Hirohiko Araki's manga series has been running since 1987 and continues to this day. This is the story of the Joestar family, with each generation's protagonist sharing the same nickname, "Jojo."
Stone Ocean, the sixth season and most recent anime adaption of this tale, follows Jolyne Cujo, who finds herself in a Florida prison after being falsely accused of murder. Jolyne embarks on a journey to learn more about her life after a gift from her father Joutaro activates her dormant skills.
This series is known for its visual style and an epic plot that spans generations. Each season follows a different protagonist, although they are all intertwined.
Apart from it, you can read these articles: Peaky Blinders Season 6, Samsung Galaxy S21 FE review, DaBaby net worth, Shetland Season 6, Primal Season 2, Cells at work Season 2, Goku, 6ix9ine net worth, The Shannara Chronicles Season 3, Death Note season 2, KProxy, Kung Fu Panda 4, 7StarHD, 123Mkv, Afdah, FFMovies, Bolly4U, Moviesflix, TrueID, Crystals for Protection, Mewing, How to charge crystals, Knightfall Season 3, Vampire Diaries season 9, Homeland Season 9, Sherlock season 5, Goodyear Viva 3, High sleeper bed, Cash for Cars, F95zone, the 100 Season 8, Salvation Season 3, Shadowhunters season 4, Poldark season 6, Good Place season 5, Madison beer net worth, Gravity Falls season 3, Hunter x Hunter season 7, Marvelous Mrs. Maisel Season 4, Bloodborne 2, Derry Girls season 3, and Knightfall Season 3, you can follow our Entertainment, Health, Technology, and Business category.