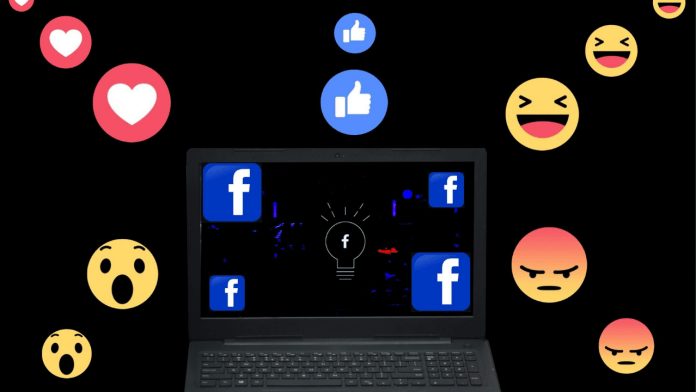 According to a report, Facebook plans to rebrand itself next week, making a dramatic break from its past.
According to the Verge, a US tech news website, Facebook's founder and CEO, Mark Zuckerberg, is planning to discuss the name change at a company event next week, but it could be revealed sooner.
According to the plans, Facebook would rename its holding company but not its eponymous social media platform, which is internally referred to as the "big blue app." The company also owns Instagram, WhatsApp, and the virtual reality company Oculus, in addition to its founding site.
According to The Verge, the new name for the holding company could be tied to Horizon, a word that appears in at least two of the company's virtual reality products. Facebook was founded by Mark Zuckerberg 17 years ago as TheFacebook.
Facebook said in a statement that it "doesn't comment on rumor or speculation."
Facebook is said to be considering rebranding amid its worst public relations crisis since the Cambridge Analytica scandal three years ago. Frances Haugen, a former employee, leaked tens of thousands of documents and gave damning testimony to US senators this month, claiming that Facebook prioritized "astronomical profits before people."
The proposed name change is being driven by virtual reality, according to the Verge, as the company focuses on building a "metaverse" as the cornerstone of a new growth strategy. According to The Verge, the rebranding announcement could happen on October 28 at the company's annual product conference, Connect, when more details about the metaverse are expected to be revealed.
Oculus products would be a key product in the metaverse, a loosely defined concept that involves people living their social and professional lives and interacting with other people using virtual reality headsets and augmented reality, such as the popular Pokémon Go game.
Facebook is working on Horizon Worlds, a social virtual reality platform, as well as Horizon Workrooms, a virtual reality meeting service. Facebook's vice-president of global affairs, Nick Clegg, has revealed that he now holds his Monday morning meetings in the metaverse, complete with a virtual table and whiteboard.
Facebook claims to have just under 2.8 billion daily users, but Zuckerberg is known for his emphasis on expansion, which stems from a fear that Facebook could be overtaken by a digital upstart at any time. Facebook announced this week that it would be creating 10,000 new jobs in the European Union as part of its development plans, which include the creation of a metaverse.
If Facebook follows ahead with its makeover, it will not be the first time it has done so. Google was renamed Alphabet in 2015, indicating its intention to enter into new digital industries such as self-driving automobiles.
Facebook's stock has risen 25 percent since January, valuing the firm at just under $1 trillion (£730 billion). The corporation makes the vast majority of its money from advertisements targeting its user base. However, the company's stock has dropped below its September high.
Following the Haugen disclosures, Facebook is under a lot of criticism. In May, a former Facebook product manager warned the US Congress that the corporation was harming children and destabilizing democracies. Haugen was the source of a number of data leaked to the Wall Street Journal, including an internal study suggesting that 30% of teenage females thought Instagram made their body dissatisfaction worse.
"At the heart of these accusations is this idea that we prioritize profit over safety and wellbeing. That's just not true," Zuckerberg responded in a blog post. 
Following a flurry of posts this week accusing unnamed news organizations of organizing a "gotcha" campaign against the corporation, Facebook is bracing for more revelations.
The company is currently engaged in a variety of regulatory and legislative disputes, including an attempt by a US competition authority to force the company's dissolution. After a year-long investigation into the Cambridge Analytica data breach, in which a UK analysis firm collected millions of Facebook profiles of US voters, the US Federal Trade Commission penalized Facebook $5 billion in 2019 for "deceiving" users about its ability to keep personal information private.
On Tuesday, the District of Columbia's attorney general said that Zuckerberg would be named in a consumer protection action stemming from the Cambridge Analytica scandal.
"Adding Mr Zuckerberg to our lawsuit is unquestionably warranted, and should send a message that corporate leaders, including the CEO, will be held accountable for their actions," Karl Racine said. "These allegations are as meritless today as they were more than three years ago," a Facebook spokesman stated in response to the attorney general's remarks.
After normal maintenance went awry earlier this month, Facebook, WhatsApp, and Instagram went offline for five hours, interrupting all of Facebook's services, including internal communications and physical security.
"For more than five hours Facebook wasn't used to deepen divides, destabilise democracies and make young girls and women feel bad about their bodies," Haugen told Congress.