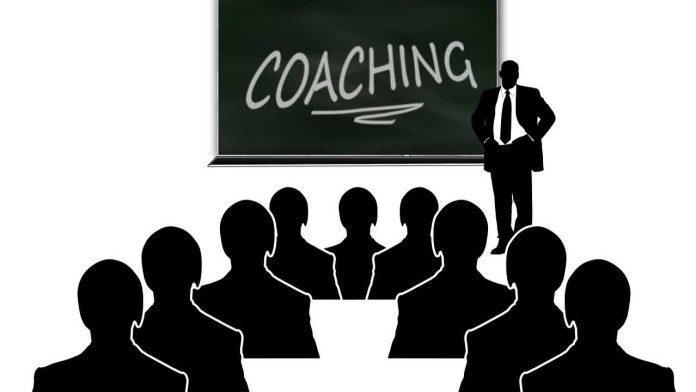 NATA, which stands for National Aptitude Test in Architecture, is a national level undergraduate exam conducted by the COA (Council of Architecture) every year to admission to 5 year B. Arch and B. Planning programs.
If you are preparing for the NATA exam, you need to know if you should go for the NATA coaching for this exam or not because many candidates do the self-preparation, and many go for the coaching.
First, you should know about the advantages of joining coaching-
Proper Guidance
To crack any competitive exam, you need to have a proper plan and strategy because, without a good plan, you can not crack a competitive exam.
In coaching, you get experienced educators who guide you and educate you, leading you to prepare a proper plan for your exam. So if you have never prepared for any competitive exam and everything is very new to you, you must go for the coaching for prepartion.
Classroom Environment
Many people join the coaching class, and that creates a classroom environment. A classroom plays an important role in preparing for a competitive exam because you get people of the same age group preparing for the same thing, and that also encourages you to give your best.
So these 2 are the main advantages of joining coaching.
If you think you are very weak in subjects asked in the NATA, then coaching is what you should head first because the high qualified educators will teach you, and then you will have good command over your subjects.
If you are not very weak in subjects and if you think you can cover everything just by doing self-preparation, then you should not join coaching because coaching will take at least 3 hours from your day and that 3 hours you can invest in self-study.
Reasons why you should not join coaching for NATA exam-
Pattern Changes: 
The exam pattern changes very often, and that is what most of the coaching institutes don't care about. They focus more on imparting knowledge-based coaching rather than focusing on providing the students with intelligence-based coaching.
The candidates should be provided with intelligence-based coaching because it helps them prepare for any pattern of questions that may come in the exam.
Drawing Skills:
Skills are something on which a person needs to work themselves. The more they work on their skills, the better they get in it.
To learn drawing patterns, which are important in the NATA exam, you can go for any book or learn it from the internet rather than joining any coaching.
Time Management:
If you are going to school/college or working somewhere and you are preparing for the NATA exam along with that, then it is pretty obvious that you don't have much time at the end of the day to prepare for it, and if you join coaching that starts just after your working time and runs for 2-3 hours, then you may not be able to self-study because you will become exhausted and your mind will need rest after such a busy schedule.
So here, instead of attending for 3 hours coaching class with your exhausted mind, you should take a break after your work and prepare it yourself by doing self study which will help you prepare even better for your exam.
Aptitude:
NATA is an aptitude exam, and aptitude is something that no coaching can fill your mind with. You will need to have an aptitude and genuine interest in Architecture to crack the NATA exam.
Fees:
Coaching fees are getting higher every year, and it's pretty challenging for a candidate who belongs to a middle-class family to arrange such a big amount.
Reputed coaching institutes charge 30000-40000 rupees for a year, and if someone joins it for two years, the charge will be double. So rather than joining coaching, a candidate should buy online mock tests and study material that won't cost them more than 5000 rupees.
So these are a couple of reasons why you shouldn't join coaching for NATA.
Conclusion
So this was all about is coaching necessary for the NATA exam. If you are very and think you can not crack this exam without proper coaching, then you can go for a renowned online or offline coaching, but if you think you have enough idea about it and you can prepare it yourself, then don't waste your time and money in coaching and go for the self-study with proper study materials and mock test papers.