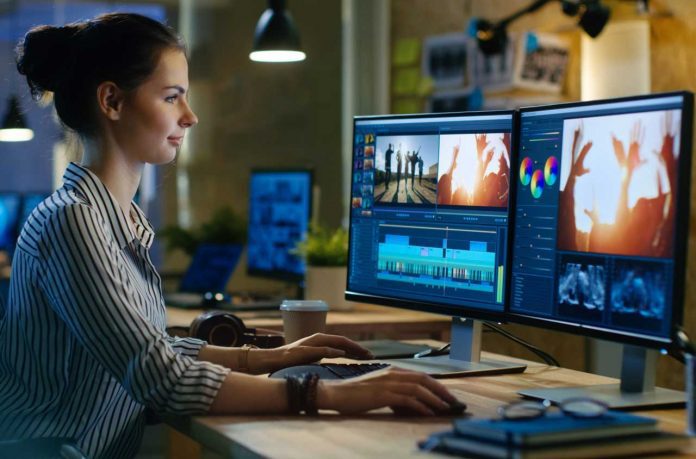 Ever thought of being a filmmaker? Many brands want videos to market their products and services. And that has increased the demand for video editors. Besides, you may create videos to post on your social media platforms to attract more followers.
It does not matter the purpose you seek to create videos for. You have to master video editing. You may have the most advanced video maker tools. Or even the best video ideas, but you will not go far with poorly edited video.
You need to edit your work like a pro, even if you are an amateur. And with a smooth and well-organized film, you will win over your viewers without stress. But how well you work on footage can depend on the online video editor tool you choose.
Editing videos does not have to be a daunting task. You only need to go through the tips provided here. And you will get started right away. Knowledge and dedication will become the most proficient video editor with the right ideas.
Proven Video Editing Tips to Make You a Pro
Previewing Your Media
Before you begin editing, you need to review your media. That helps to select what you will use in your videos. Ruling out content you will not need saves you time while importing materials into the film. While making early selections is vital, do not dismiss your favorite clip due to a few flaws.
A good online video editing tool can rescue much content you may disregard. For example, with good software, you can salvage shaky video. Besides, a reliable tool provides color correction to save a video exposure, or color is not right.
Have a Plan
If you want to create a good video to leave a mark in the heart of your viewers, you need a plan. What do you want to achieve with your videos? How would you want the end to look like? You will only answer these questions if you develop a good plan.
Besides, every engaging video tells a story. You may have a story at the start, middle, or end. And having a story requires a plan. So, as you work to have the best content, you need to pick the story you want your audience to get and keep it in mind as you edit your footage.
A well-planned video will look organized and professional, attracting your viewers to watch until the end. Planning will help to figure transitions and make texts consistent. You will easily avoid or solve many problems you will likely experience with a great plan while making your videos. But as a video maker, executing your plan requires an enabling tool for editing your content.
Rough Cutting
How you cut your footage determines the quality you will have at the end. Here, following your plan helps to have quality videos. Begin by putting your clips into the right sequence. Once you are done, ensure to get a feel on every clip and how they fit each other.
If any clip does not work as you thought, you can make a change. For example, you would instead put in too much and remove it later than have too little and seek to add more into your footage. And with an advanced online video editing tool, you can make rough cuts easier and better.
Perfect Editing
If you are now content with your rough sequence, work on details. Take advantage of the best online video editor and trim your clips to what you want. Ensure to be consistent in the transition from one clip to another. That makes your video look better and maintains viewers' attention to your content.
As you edit, you need to keep your transitions straight cut, dissolve, or fade when moving between scenes. However, having too many flashy transitions will distract your audience. Therefore, you can apply them sparingly.
Your video flow is always in mind as a video maker. That is why you should fine-tune your content to match the flow you have. And once you get the same flow you have been working for, you can work on other fine details.
Do not forget to add effect to your content during the editing process. Ensure your video has a title. Is your content for posting on social platforms?  The title will help those of your viewers understand what the video is all about at a glance.
Edit to Tell a Story
If you aim to be a proficient editor, your edited work needs to tell a story. Therefore, you should express your creative goals through video editing. In the end, your video should be compelling, dramatic, aesthetically pleasing, and have the power to elicit the right emotions. That way, you will have sent a message to your audience.
But to achieve the above, you need the online video dotting tool to make everything easy.  Besides, you have to go beyond basics, rearrange the order of your vital clip and make superfluous footage cutting. Your practical and technical skills will help bring out the best in your videos. Do not just add effects to impress your viewers.
Deliver to Your Audience
Do you want to post your videos on social media or stream them? Then, of course, the requirements of where and how you want your audience to get your videos. But with the best online video editor, you will enjoy templates that make every step easier. While choosing a template, select the one that matches your video properties. It can be frame rate, frame size, or how you want to display your video.
Conclusion
Get on board with the above steps and begin perfecting your videos. You can start with your smartphone to take the footage, and when through, you choose a video editing tool to make everything smooth. Whether you want to make a video to make your brand popular or for personal use, editing is a critical element of a good video. Have a clear plan for your videos and use the right equipment. That will help to create the most amazing videos.