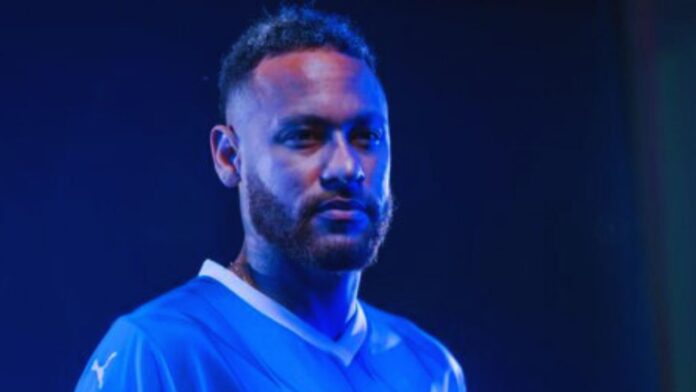 The Saudi Pro League has undergone a transformation in recent years, attracting some of football's biggest names and most talented players. While mega-stars like Ronaldo, Benzema, and Mahrez miss out, the league boasts an incredible depth of world-class talent. Let's examine the 10 most valuable players plying their trade in Saudi Arabia this season.
Sadio Mané brings Liverpool magic to Al-Nassr
Although Mané's time at Bayern Munich proved underwhelming, the Senegalese winger jumped at the chance to join Saudi giants Al-Nassr this past summer. Valued at £21.86 million, he ranks above Ronaldo and other costly imports. Mané retains a special place in Liverpool fans' hearts; unsurprisingly, he is excelling in his exciting new home.
Prolific Mitrovic-Loving Life in Saudi Arabia
Serbia striker Mitrovic forced through a lucrative summer move to Al Hilal, deemed life-changing given the riches on offer. With goal involvement every 74 minutes so far, he is thriving. Mitrovic recently stated that he believes the league can develop into one of the world's best in the coming years. Additionally, you can also read about- Messi Double Inspires Argentina to Perfect World Cup Qualifying Start
Brazilian Defender Ibanez Anchors Al-Ahli's Backline
Al-Ahli boasts Brazilian international Roger Ibanez's talents after he departed Roma this past summer. Valued at £24.48 million, he anchors his new club's defense.
Ex-Barcelona Winger Malcolm Finds a New Home
After underwhelming stints in Spain and Russia, former Barcelona flier Malcolm secured a £52.5 million move to Al Hilal this July. While deemed worth around half that at £26.23 million currently, the Brazilian winger can still produce moments of brilliance.
Young Spanish midfielder Veiga defends Saudi Switch
Unlike most Saudi loanees, 21-year-old Spaniard Gabri Veiga is just starting his career. Real Madrid's Toni Kroos criticized his surprising Al-Ahli move, but Veiga defended the "life-changing" chance to develop his game in a booming league.
Otavio's Playmaking Talents Command a Hefty Fee
Brazilian schemer Otavio swapped Porto for Al-Nassr this summer, commanding a Saudi record fee of £52.5 million.While deemed worth £30.6m at present, his vision and passing abilities enrich Al-Nassr's midfield creativity.
Title-Winning Fabinho Adds Bite to Al-Ittihad
Fresh off winning every trophy at Liverpool, Brazilian enforcer Fabinho joined stars like Benzema at Al-Ittihad for £40 million this summer. The 30-year-old remains an imposing midfield presence, valued at £33.22 million. If you want you can also read- Football Comes Together: 2030 World Cup to Be Hosted by Africa, Europe, and South America
In-Demand Neves Hints at Possible Premier League Return
Despite only recently moving to Al Hilal, Ruben Neves is already linked with returning to England's top flight. Valued at £34.97 million, the Portuguese schemer could interest Newcastle come January, although a Premier League loan ban between associated clubs may scupper this.
Milinkovic-Savic dictates play for Al Hilal
Sergej Milinkovic-Savic has looked commanding since swapping Lazio for Al Hilal this summer, contributing four goals or assists in 10 matches so far. Secured for approximately his £34.97 million value, the Serbian maestro is already indispensable.
Injured Neymar Remains League's Crown Jewel
No surprises here: when fit, Brazilian superstar Neymar remains the Pro League's most valuable player at £43.71 million.His nasty ACL injury while on Brazil duty has temporarily halted his dazzling Al-Hilal performances. Fans eagerly await his return to full fitness.