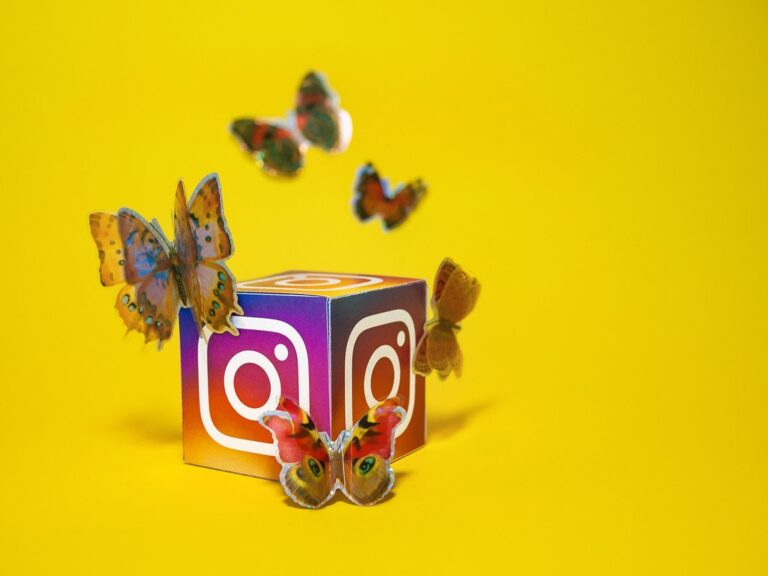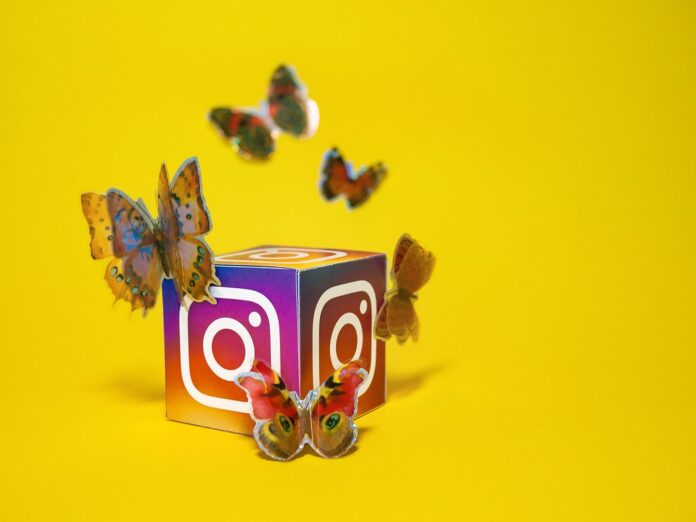 Do you know how to download Instagram photos easily? The most popular social network Instagram allows us to share our photos and see those of others. We also find fun, informative and artistic images and full of filters.
Surely you want to have them in your gallery either to show them to your friends or to share it in your feed.
Although there are different methods to download Instagram photos. Such as making a Screenshot or saving them in your collection. But these options do not guarantee good image quality.
But don't worry, I will show you step by step how to download Instagram photos quickly and easily.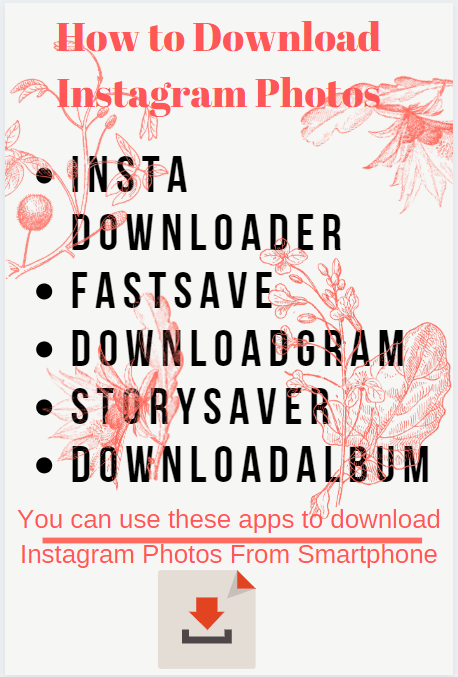 Download Instagram photos to your mobile or Smartphone
Although the social network Instagram does not have an option to download multimedia content (Videos, Photos, Images, Stories) like other social networks. Such is the case of Facebook that also allows you to download your videos and Twitter also allows it with the help of other Apps you can download images on the social network Instagram easily. Here you can see all the advantages and disadvantages of Instagram.
Wherever you are having your mobile device with the Internet you can save the Instagram images. You want in the memory of this and even on your Tablet or computer, following these tips and solutions. Also, now you can also upload photos to Instagram from your PC or Mac computer.
 Using the Video Downloader for Instagram App
You will get it in Google Play Store, after installing it we authorize the permissions. The same application will explain step by step how to download images on Instagram, it will be like this:
The first thing is to access the original Instagram application and find the photo or content that we want to download.
In the upper right is an icon with three dots vertically, click there on the "copy link" option.
We return to the application and it will have already detected the link and downloaded the file automatically and will even give you the option to share it on WhatsApp.

This application will allow you to download the images that you want and even videos that are on Instagram. In addition to having an option that allows you to publish on your profile the content, you have downloaded.
The steps to use Insta Downloader are very easy:
Download the application from Google Play Store.

Open it and accept the application permissions.

Select "Open Instagram" and look for the content you want to get.

Once in the publication, select the airplane icon and click on the "copy link" option.

Return to the Inst Download application.

Then the link will automatically be pasted in the text box, if you don't, proceed to paste it yourself.

Select "Save Image" or "Save Video".

Name the download file and you're done!

With these eight simple steps, you will already have the image or video in your stored gallery and with the best resolution quality.
Using the FastSave for Instagram App to download Instagram photos
This is another exclusive application for Android, it is very popular as it is one of the simplest and easiest to use.
Get FastSave app through Google Play Store
If you do not know how to use it, a tutorial will appear that you will decide whether to see or jump by pressing all the arrows that will take you to the beginning of the App.
Select the option "FastSave services" and activate it.

Press the "Open" button, this will take you back to the account you had logged in.

Choose the photo you liked by clicking.

Finally, select "Copy link" and download it.
Of course, it is necessary that the account you want to download the image is public, but unfortunately, the application will not work.
With this fantastic application to download Instagram photos, you can not only use it to download the images on your Smartphone or mobile device but you can even use it on your computer.
Install the application on your device.

Simultaneously log in to Instagram.

Choose the photo you want to download by clicking.

Copy the URL (or select "copy link")

Open the Downloadgram application and paste the URL.

Click on "Download".

Once the photo has completely loaded, select "Download Image".

The chosen image will have been saved in the "Downloads" folder.
Using the FastSave App for iPhone iOS
The previous applications to download Instagram photos were exclusively for Android phones, but I will show you a special iPhone application.
This is the case of FastSave for IOs, this App is very easy to use.
Follow the steps carefully:
Download the application

Choose the image you want to have in your gallery

Select the "Save Image" option and it will have been saved on your iPhone.

Yes, it's that simple to download Instagram images! You can do it both from your contact's account and from the Influencers you follow. From now on you can start testing which of these applications you like best.
How to download Instagram profile photos
Surely you want to see a large profile picture and you couldn't, thinking about downloading it on your mobile seems difficult. Well, it's an easy process.
Download the application "Photo download profile for Instagram", it is simple and free to use.

We open the application, allow you to access the files of our mobile device.

Enter the name of the account from which we want to get the profile picture, and voila!
Our chosen photo will appear on the screen, we have the option to download it and we can also share it on other networks such as WhatsApp.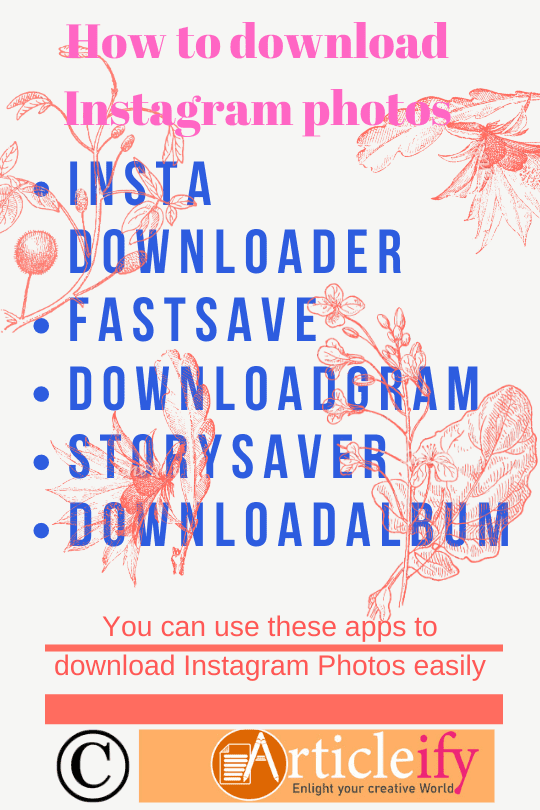 How to download Instagram stories on your Smartphone?
The applications that I show you to use to download Instagram media files are not compatible to download Stories. Because they do not have a URL link. But calm that is not a problem, I will also explain what applications we have for it and how to use them.
StorySaver application
The steps to get the stories with this application are as follows:
Once you have installed the App, you must log in from there.

Find the history of your contact, which will appear in the order of the most recent publication and if what you want is to download the story of someone you do not follow, you just have to look for their exact username.

After selecting the story you will see three options "repost" that is to say, republish that content in your story, the other option "Save" this will save the story as a video in your gallery and finally "Share" is selected when you want to share it in WhatsApp, mail, among others.

The content will be saved in your gallery.
This is the most used for how practical and safe it is, it is also special for Android systems. You will find it completely free on Google Play Store.
Instagram ++ application for IOs
If your Smartphone's system is iOS, the method to download history is very different. From your mobile browser, you will access a store called "Tutu App" of Chinese applications. After installing this App, you must accept all security permissions. Follow these steps:
Type in the "Instagram ++" search engine and downloads
Access your account from the App, there you will see the same format as the original Instagram application (Only with ads).

And finally, you locate the story you want

Press the icon in the lower right with an arrow
Then the application will ask us what size we want the download, we choose and ready.

Download Instagram photos to your PC or computer
To download Instagram photos on your computer, it is essential to download the "Downloader for Instagram" browser, as it will allow you to acquire the content you want from this social network (photos, images and videos). If you do not use Chrome you have the option of "Instagram helper for Firefox".
Once you have installed the "Downloader for Instagram" or "Instagram helper for Firefox" extension in your browser, follow these steps:
Login to Instagram from your browser.

Search for the publication you wish to purchase.

Press the "Download" option that is located in the upper left.

In addition to this method, I will show you four more options that you can use to download Instagram photos to your PC or computer.
Option 1: With Google Chrome
This technique to download Instagram photos is widely used for its simplicity and ease. And allows you to download images exceeding the size of (600 x 600) pixels. Do you want to acquire your next images with this method? I will explain how to do it.
We are located in the photo that we want to get.

Select the inspect option by clicking on the secondary key of our mouse.

Then a menu will appear and we select "Application" then "Frames", "Top" and finally "Images".

Selecting the last option will open a window with each of the images contained in the profile.

We click on the image that we like and click on the right mouse button the option "Open Imagine in a New Tab" to open the image in a new tab.

Just click on the "Save image as" option, rename and go.
Have you noticed it? Download Instagram photos online are as simple as open and close your eyes.
Option 2: With Firefox
With Firefox it is also possible to download the Instagram photos you want without using extensions or external applications. Just follow the following steps:
In the upper left of the URL bar, we click on the "I" icon next to the padlock icon.

We click on the arrow, then select "connection" and then "more information".

A new window will open with different options, and we select "media" and there will appear all the images.

Click on the image in question, and select "Save As" and voila!
Option 3: DownAlbum
This extension will allow you to download Instagram photos, images and also the videos you want, you just have to install it through the Chrome Store and do not worry, it is totally free and very easy to use.
Install DownAlbum
Open a tab in the search engine with the web version of Instagram.

Then you must find the profile and click on the photo you want to obtain.

The option below this "Download" will appear, the image will open in a new tab.

Finally, select right-click "Save image as", rename the file and you have it.

To save Instagram videos, follow the same three steps and voila.
Option 4: Hacking (Trick)
I am not a magician, but I will teach you a super cool trick to download images on Instagram. See how you should do it:
Login to your account.

Search for the photo you want to acquire.

Once you have chosen it, right-click on it and select the option "Open link in a new tab so we will get the URL.

In order to download the image to your computer, you will add the following to the URL.
By doing this you will have hacked the Instagram photo and you will only have to download it in the "Save Image As" option.
Surely by following all the steps of any of these options you will get the images you want and when you want. Try it and you will see it!
Do you want to download Instagram stories on your computer?
I will now clarify how to download Instagram photos online from the stories. Without the need to install external applications that may jeopardize the integrity or operation of your computer.
Also, it doesn't matter if your computer is Apple or Windows; I selected the best online tools, find out what they are and how to use them.
Instaview
This unlike the previous one has the steps to download the most clear and obvious Stories. You must have it stored among your favorite pages to obtain them. Now, the similarity it has is that you must copy and paste the exact link of the contact and thus access the active Stories.
InstaProfile
The page you should definitely try is this InstaProfile.com, it is super simple. As you know, Instagram Stories do not have a URL, so the procedure is to paste the account URL into the page's search engine and click on "Search", so you will have 24 hours in stories. Yes, it's that easy!
Download Instagram Stories from PC or mobile manually
Last but not least, I found another manual and handmade method somewhat different from what I presented earlier to download Instagram photos.
You will not need applications, web pages or extensions to your browser. Of course, this does not guarantee the quality of the content, but it is a good option much easier and more direct.
The first thing you should do is locate the photo or video content you want to download, after doing this, capture the content if it is an image or photo by making a Screenshot from your computer or mobile and, finally, crop the image or photo to the size you want.
If it's a video, do you think it will be complicated? Not at all! You will use a semi-manual method since in this case, you will need the help of an application or tool to record screen. Once in history, record what happens in it while playing.
READ MORE: How to get more likes on Instagram