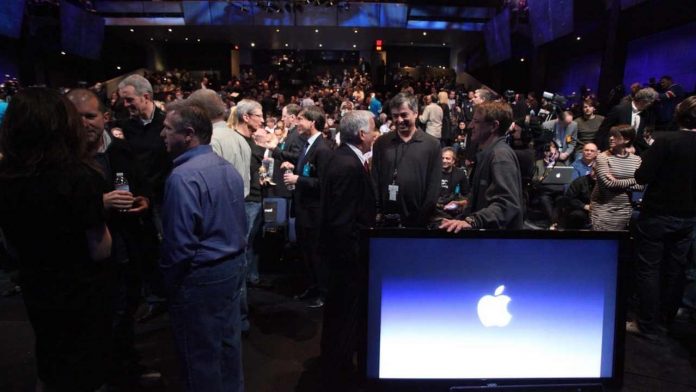 Apple recently announced that its next hardware event will take place on September 14, which means we could be just a few days away from seeing the speculated iPhone 13 and other forthcoming Apple goods for the first time.
How to Watch the Apple Event on September 14?
The entire presentation, like pretty much any big event these days, will be live-streamed on a variety of platforms. The event starts at 1 p.m. ET/10 a.m. PT on Tuesday, September 14, and you can watch it live on the Apple YouTube page, through YouTube's mobile or smart TV apps, or from the video embed below. You can get a push notification when the live broadcast starts by clicking "Set Reminder" on the video ahead of time.
On the day of the event, you can also watch live on Apple's official website or through the Apple TV app.
What to Expect at Apple's September 14 Event
Apple hasn't said what we'll see at the event on Tuesday, but there's a lot of anticipation that the iPhone 13 will be shown. According to rumors, the next iPhone line will include all of the expected hardware upgrades—a faster processor, a better camera, flashier displays, and a slew of new features—while keeping the same size and style of the iPhone 12 family. Given Apple's history of releasing new smartphones in September, we'll likely find out what those upgrades are in just a few days.
The iPhone 13 is the most likely candidate, but if it is unveiled, the anticipated AirPods 3 and Apple Watch 7 could also make an appearance, as both products are expected to be released alongside the iPhone 13. If that's the case, Apple will almost certainly want to show off all of the additional features that the new AirPods and Apple Watches can offer when connected with the iPhone 13.
Similarly, given that both iOS 15 and iPad 15 will be released simultaneously in the coming weeks, it wouldn't be unusual to see new iPad devices if Apple has any ready to show.
New Macs are less likely, but not impossible to imagine. We're still waiting for new 16-inch MacBook Pros with Apple's new first-party chipsets, as well as the next generation of Mac computers using Apple silicon, but I'm guessing Apple wants to hold their own presentation for these as-yet-unannounced laptops.
Of course, none of this is confirmed. On Tuesday, we might see all of these products—or none at all. Fortunately, whatever Apple reveals, you'll be able to follow along live from almost every device you possess.
Apart from it, you can read these articles: TrueID, Crystals for Protection, Mewing, How to charge crystals, Knightfall Season 3, Vampire Diaries season 9, Homeland Season 9, Sherlock season 5, Goodyear Viva 3, High sleeper bed, Cash for Cars, F95zone, Aloe Vera Juice, the 100 season 8, Salvation Season 3, Shadowhunters season 4, Poldark season 6, Good Place season 5, Madison beer net worth, Gravity Falls season 3, Hunter x Hunter season 7, Marvelous Mrs. Maisel Season 4, Bloodborne 2, Derry Girls season 3, highest paid CEO, and, Bhushan Kumar net worth, Knightfall Season 3, you can follow our Entertainment, Health, Technology, and Business category.