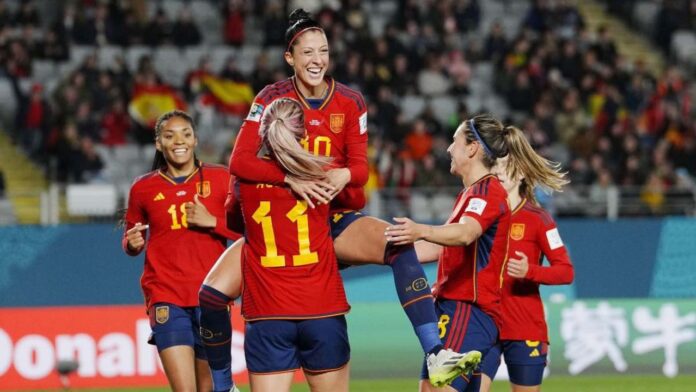 Stephen Ross, a renowned real estate billionaire, and his son-in-law Daniel Sillman are on a mission to popularize European football in the U.S. Their venture, Relevent Sports Group, based in New York, aims to tap into the increasing popularity of the sport in the nation, which is evident from the upcoming events such as the 2026 World Cup co-hosted by the U.S., Mexico, and Canada.
Ross isn't just a passive investor. He's directly involved, with his Miami-based Hard Rock Stadium being one of the venues for the World Cup. Moreover, the U.S. is hosting next year's Copa América and the revamped Fifa Club World Cup in 2025. This suggests a significant momentum for soccer in the country.
Sillman, the young CEO of Relevent, expressed his excitement about the upcoming events and believes that the next five years will see a surge in football-related activities in the U.S. Rather than investing directly in football clubs, like some American investors have done with teams like Chelsea and AC Milan, Relevent is taking a unique approach. The company has been organizing exhibition matches and now has its eyes on league games.
Their events, like the "Summer Series" in collaboration with the Premier League and a Summer Tour with Spain's La Liga, have been attracting hundreds of thousands of fans. The ambition doesn't stop there. Both Relevent and La Liga are keen on bringing official league matches to American shores. They've even challenged Fifa's decision in the past to bar leagues from hosting games outside their home countries.
Beyond just events, Relevent has diversified its interests. When the pandemic hit, the company swiftly pivoted to media rights, landing billion-dollar deals for telecasting Uefa's Champions League and La Liga matches in the U.S.
Ross's financial backing is fueling Relevent's growth. They're not just focusing on the U.S.; the company is expanding its footprint in Europe and is actively looking for potential acquisitions in the sports media sector. Sillman's vision is to make Relevent a "bridge" between American and international leagues, aiming for mutual expansion.
Daniel Sillman's rise in the sports world is remarkable. From seeking advice as a business student at Michigan Ross from Stephen Ross to selling his business and leading Relevent by 28, his journey has been meteoric. His standing in the football world further solidified after his opposition to the controversial European Super League in 2021.
With deals like a $2 billion media rights agreement for La Liga in North America and a significant $1.5 billion deal with Paramount for Uefa's club competitions, Relevent is on the right track. The growing viewership in the U.S. suggests a promising future for soccer, and as per Soriano of City Football Group, the opportunity is "gigantic."
In a nutshell, there's a football fever building up in the U.S., and Relevent, with its unique strategies and ambitious plans, is right in the middle of it, aiming to capitalize on every possible opportunity.